Frontpage Popular News
Founder of the fast-growing company Vydia talks about the ever-changing music industry.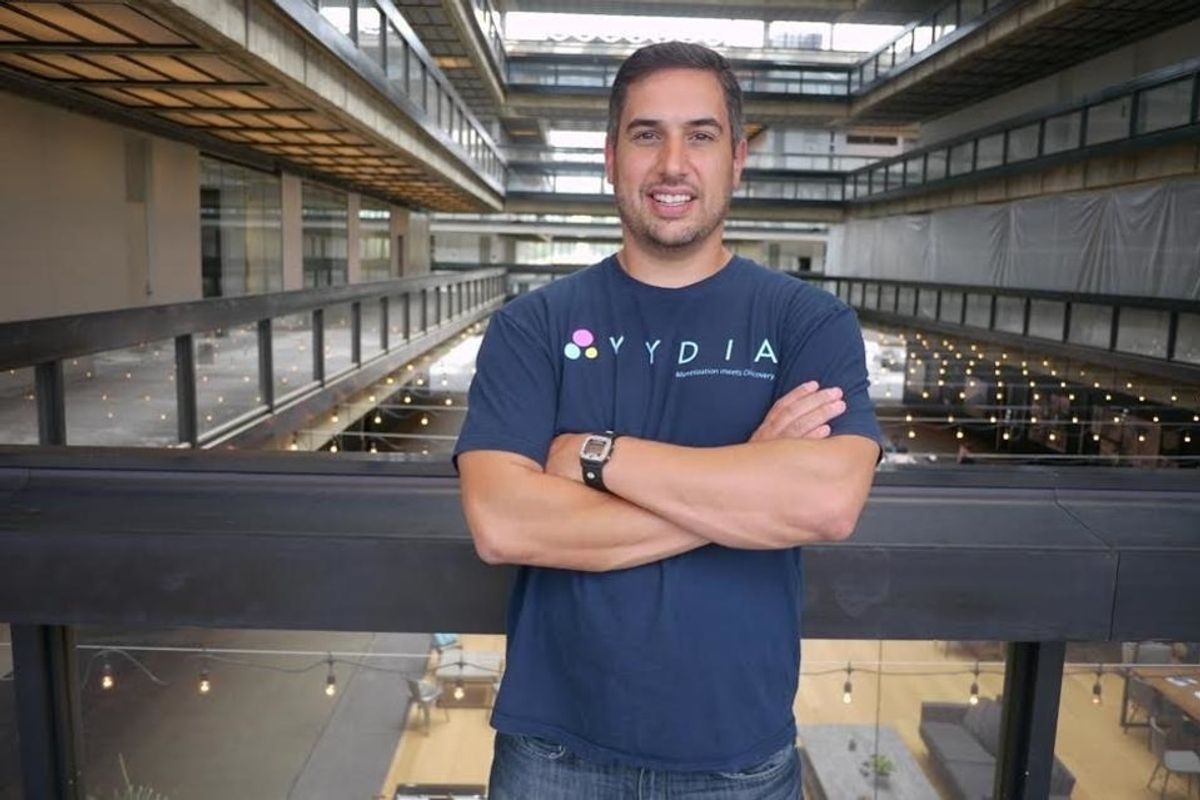 "I had a choice: to be replaced or to own the technology that was going to be my replacement."
DECEMBER 20th, 2017- Roy LaManna is no stranger to the music industry. Performing in local bands until he was eighteen, his passion for music started early. In his early twenties, LaManna took on the production side. At the time, the music industry was experiencing a bit of a renaissance. With digital media becoming more accessible to the masses in the early 2000s, independent artists were empowered to produce their own music videos using camcorders, not much unlike making home videos. At the time, LaManna says MTV was the one video distribution giant in the world and they were only working with major labels. The other option at the time was getting MPBs and onto public and cable shows like Wayne's World. That's when LaManna got involved in the marketing side of the music industry. At the time, publicists and marketing professionals were vital for artists to get their music videos in front of the eyes of potential fans.
As LaManna's career blossomed over the years, the music industry saw another change. With Youtube becoming a powerful resource for artists to get their music in front of fans, LaManna predicted that one day, his job will be replaced by hashtags, followers, and views and he started thinking about what it was that would replace him. "I had a choice: to be replaced or to own the technology that was going to be my replacement," he said. Knowing that artists would need a way to protect their content, LaManna developed Vydia which has now become one of the fastest growing companies this year, ranking on the coveted Inc. 500 list - coming in at #8 in the media category.. LaManna tells us, that 2018 will bring much more growth with the intention of doubling their employees.
Learn more about Vydia here.
It easy to see why the company grows so quickly. LaManna himself is a force of nature, a quick thinker, and innovator. Developing more realizations and ideas on the spot over the course of our hour long interview, I was quite shocked at how quickly he thinks. He told me Vydia came to him when he realized other online platforms were going to start embracing video content more and more. He recalls talking to a potential business partner years ago. He predicted that Facebook would get involved in video content and that it would be a leading platform for artists to use for self-promotion. At the time, it was hard to imagine that Facebook, the place where your great Aunt goes to post photos of her cat, could be so influential in the success of independent artists, but in line with LaManna's prediction in 2017 we're seeing most content consumed on Facebook and a big change in the way consumers experience music. Everyone from Spotify to Facebook to Instagram seems to be switching over to videos. It now almost feels necessary to use a video as the medium to promote your music. This is something most industry professionals didn't pay close attention to, but Roy had his eyes on the shift all along.

Roy wants artists to feel empowered. He says, that there is a big misconception with artists that they need representation or a label or a publisher to be successful; however, he argues that signing with someone in most cases is just giving away your rights. He explains that not enough musicians and artists know their value. He encourages artists to look at their music and ideas as intellectual property and to truly grasp an understanding of the way the industry works. He told me, "You can do it all yourself. You own the visuals, the sound recordings, and the publishing. Artists don't think on how to collect on that or understand that they own these rights. It's important to understand your value and worth as an artist before giving up rights to a label." Nothing wrong with signing, he just thinks you should know what you're giving away. He hopes that Vydia can help empower artists to understand this more and capitalize on it. Stay tuned for more with Popdust and Vydia in 2018.
---
Anie Delgado is a contributor to Popdust and is an actress and musician based in NYC. Follow her on Instagram | Facebook | Twitter and check out her music on Spotify. Press inquiries here.
---
POP⚡ DUST | Read More About Music…

INTERVIEW | a Q&A with Rooney's Robert Schwartzman
REVIEW | Nick Hakim's "Green Twins" is a soulful trip through the future
INTERVIEW | A conversation with Chris Baio
---