Sports
The Tar Heels head coach said he had "no positive things" to say after the team was handily defeated by the Wolverines 84-67.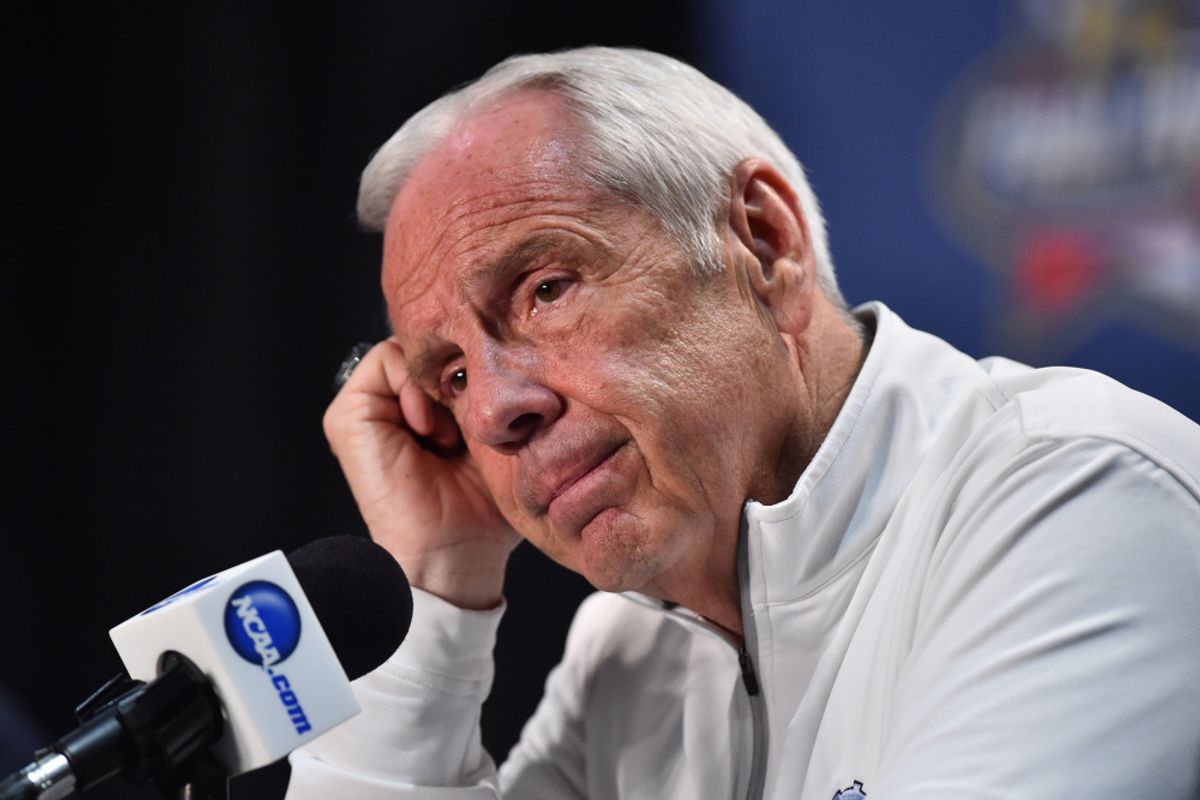 The Big Lead
Roy Williams won't be moonlighting as a motivational speaker after his coaching career, at least judging by his barbed assessment of his Tar Heels' performance against the Michigan Wolverines on Wednesday. After North Carolina's embarrassing 84-67 loss, the team dressed in a silent locker room while Williams took to his post-game press conference. He gave his take on where the 11th-ranked team—with the 3rd-most efficient offense—went wrong:
"Right now, we stink," Williams said. "Guys, I've coached for 31 years. Right now, my coaching sucks."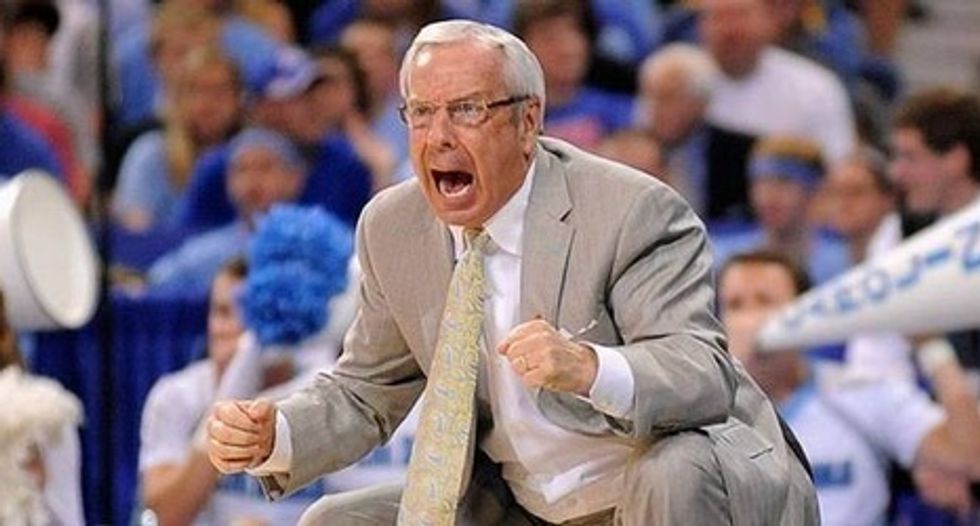 Chat Sports
The Wolverines boasted a powerful defense against the Tar Heels' usually juggernaut offense. At halftime, UNC only trailed by 4 points, but within three-and-a-half minutes of the second half Michigan upped its lead by 12 points. It took four more minutes for that to turn into a 19 point lead. After the game Williams commented, "[I'm] the most frustrated I've ever been." About the second half, in particular, he lamented, "It was because they stunk it up. Everyone stunk it up, and so did I."

The UNC coach may take an antithetical approach to Phil Jackson-style positivity, but Williams has garnered armfuls of accolades in his storied career. He's coached UNC since 2003, a "dream job" that he put his faith in after his previous 15 years spent coaching Kansas came to an end. Some say Williams' star has been dying out in recent years, but he joined the ranks of the few when he won his third national championship in 2017, coaching the Tar Heels to victory against the Gonzaga Bulldogs at the close of his 14th season in Chapel Hill.
And the man is well-paid for his credentials. His salary for the 2016–2017 season was $2.1 million, not including generous compensation for personal contracts with Nike and Learfield Sports.
So it's jarring to see such a veteran—and well-compensated—college coach come down hard in his post-game remarks, foregoing constructive criticism, boosting morale, or even feigning positivity. In fact, Williams flat-out panned optimism, stating, "I've got no positive things. If you want some positive things, you better go out and find somebody on the street, because I've got no positives for me, no positives for my team."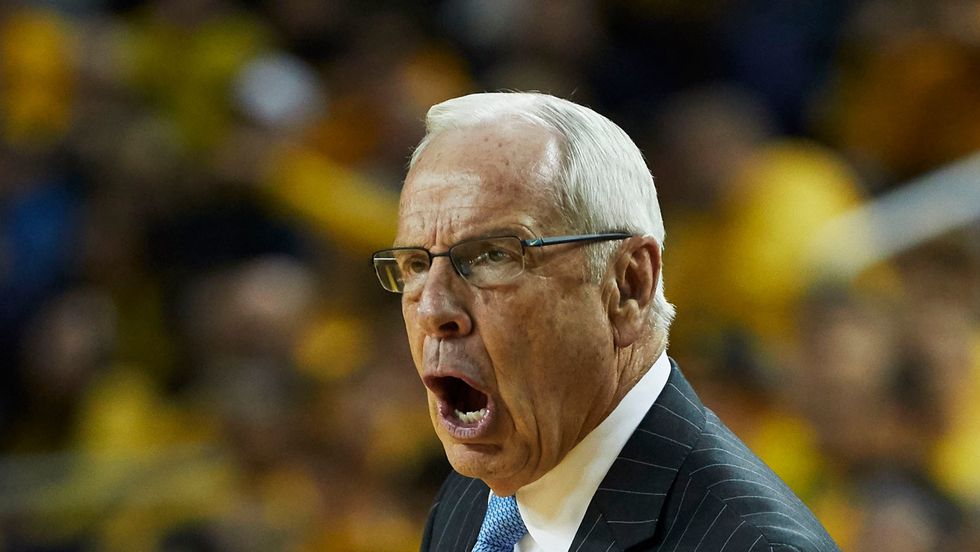 USA Today
Then again, even after the Tar Heels' solid win 94-78 against UCLA last Friday, Williams' post-game remarks were unenthusiastic. When asked what lessons he wanted his players to take away from the win, he replied, "The things we always talk about. We didn't cure the world. We didn't cure cancer tonight. We just played better, but taking care of the basketball. You can't be soft."

After Wednesday's humiliating loss, Williams told reporters, "As a coach, I feel like I've done the worst job with this team in 31 years as a head coach. But give Michigan credit. They got tougher, they made the tougher plays."
U-M head coach John Beilein appreciated Williams' candor. Perhaps spurring from the fact that the two are good friends off the court (or perhaps basking in one of Michigan's best defense performances this season), Beilein said, "That's one of the biggest compliments I've ever had."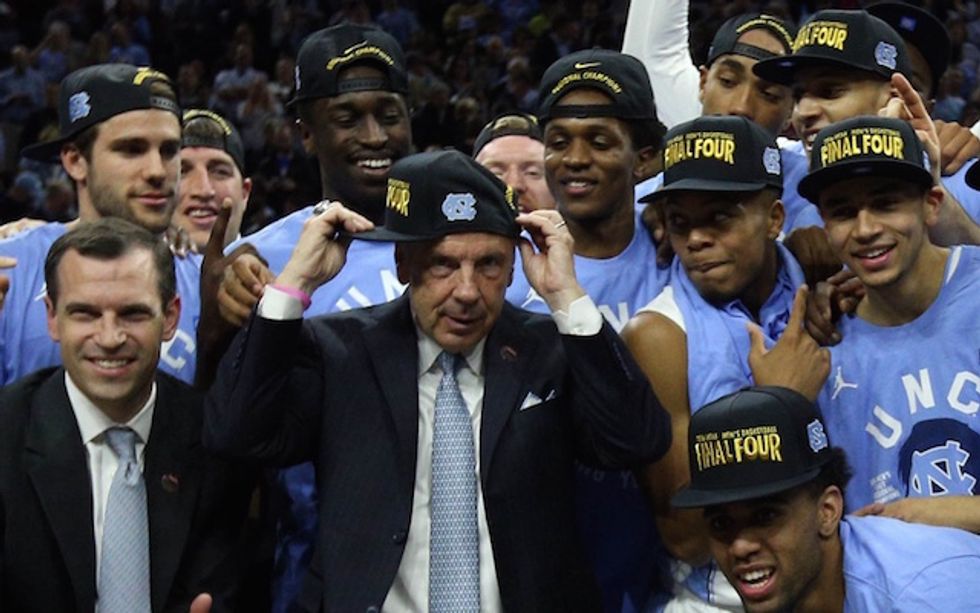 CBS Sports
---
Meg Hanson is a Brooklyn-based writer, teacher and jaywalker. Find Meg at her website and on Twitter @megsoyung.
---
POP⚡DUST | Read More…
Condoleezza Rice Is More Qualified to Coach the Cleveland Browns than Hue Jackson
Dwight Howard Accused of Harassment and Attending "Transgender Sex Parties"