Bass players are nerds. Occasionally, dorks. In larger bands, this can be a problem, see: the much of Roger Waters post-Animals work in Pink Floyd. But when left to their own devices, like Lemmy in Motörhead or Mike Kerr of the drum-and-bass duo Royal Blood, it can create a kind rock music absent conventional fears of being cool. And a kind of studied uncoolness is exactly what heavy metal needs right now: splintered between the critically aplomb that blackgaze metal has received, i.e. Deafheaven and their ilk, and the poppy but conceptually trash matras of bands like Avenged Sevenfold and Disturbed, metal has become either too cool for school or too trash for contemplation. Royal Blood, initially pitched as yet another British savior of guitar music, promise to revitalize a genre splintered in pieces over in the States.
Of course, Royal Blood wants to be something more than metal; their Wikipedia page lists no less than six genres of music that the band, who has only released one thirty-minute record so far, can be understood to be performing. Watching the band this weekend at the Warsaw, a pre-show before their appearance at the Governors Ball Music Festival the next day, the sheer richness of their sonic palette is striking. Metallica riffs accompanied by wails worthy of Jack White, sharing White's interest in the loudness punkishness of American blues music, something generally unseen among the British since Black Sabbath walked the earth during Geezer Butler's classic run.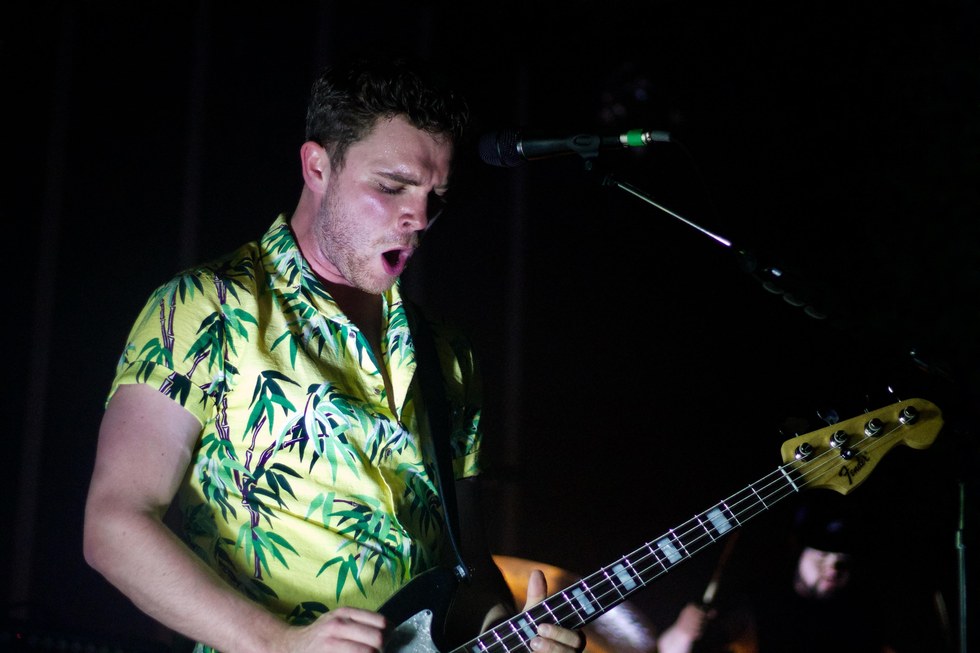 (Andrew Karpan)
Similar remarks could be said about Kerr's sheer presence: how many people have you ever seen minutely controlling wah-wah pedals in a Hawaiian shirt? It not, granted, anything on the costumed theatrics connoted by the freighting-looking Swedish black metal set, Glen Danzig's heirs to the horror-gore he brought to the genre. It's a little nerdy, spiffed in the kind of shades you might wear in a '70s cop-drama themed party. But, if you looked closer, Kerr had the raw sweat of a rapper eating the stage for his art, a man who wanted to do things right and uninterested in how overworked the process looked to be. Over on the drums, Ben Thatcher commanded the space with mechanical percussion, a bopping baseball cap working overtime.

Looking at Royal Blood as a metal band and, thusly, engaging that very particularized sub-history of the past forty or fifty years of rock music suggests something radical. Imagine a Metallica concert without Kirk Hammett's crowdsurf-demanding solos. The noise, and the stuff on Royal Blood's upcoming sophomore record, How Did We Get So Dark?, which the band has been teasing for some time, is the full of moments of earth shattering noise, bangs and clashes like lighting meant to be ridden. But without the solos stretching out to the crowd and demanding your holy reverence, now such a tedious bit of required masturbation in the scene, it feels remarkably self-contained, like a school project worked on silently for months in advance. It's a little nerdy and its a little punk, too things that rarely come together in one package. It's just what the doctor ordered.
Royal Blood's Mike Kerr betrays a passion for the capacities of the bass guitar, employed in a space all its own
(Andrew Karpan)
Ben Thatcher's masterly percussion keeps time in a manner recalling older engagement with the blues
(Andrew Karpan)

How Did We Get So Dark? comes out June 19th.
Royal Blood can be caught on tour throughout the US of A and beyond.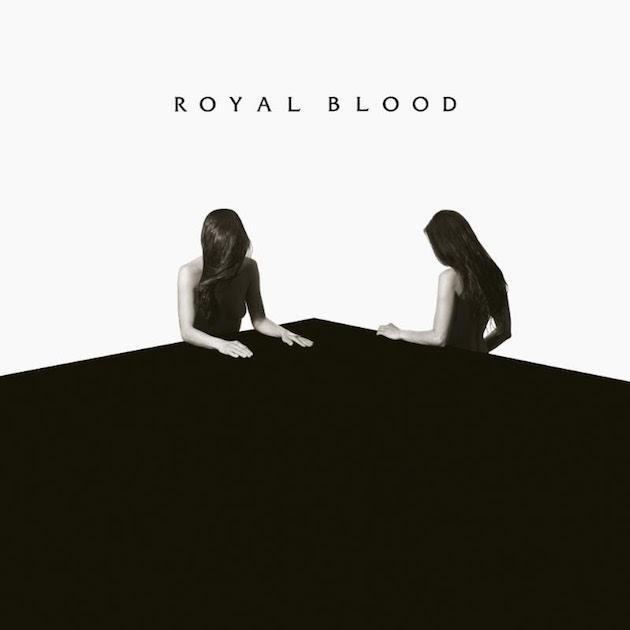 ---
Andrew Karpan is made of metal. Like, literally. Follow him on Twitter.
More Live Coverage:
GOV BALL | TOVE LO is our poet of imperfection