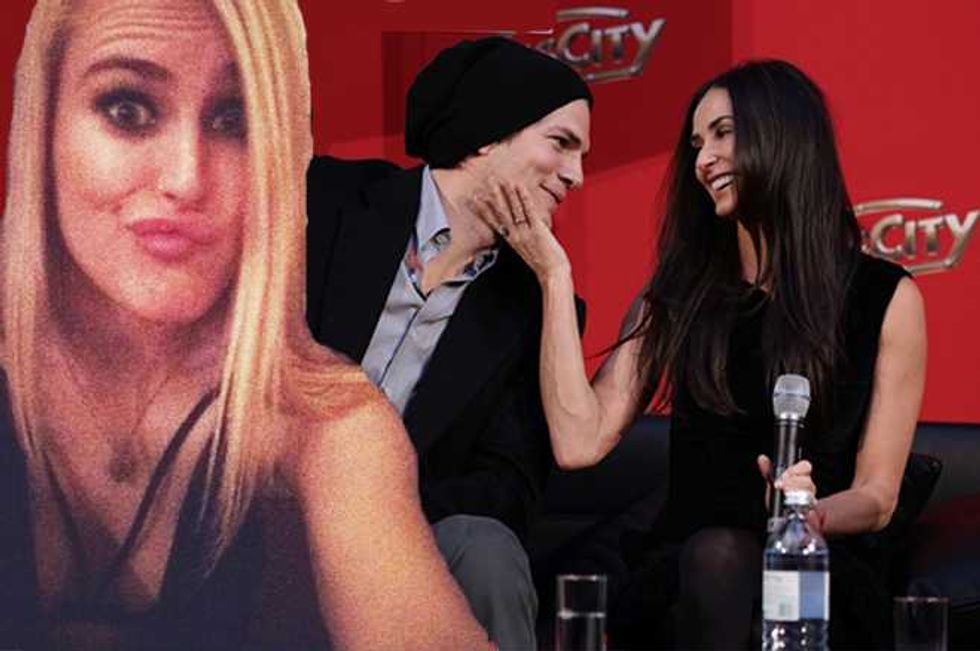 Rumer WIllis is opening up about Ashton Kutcher once dating her mother Demi Moore, saying she finds the whole thing crazy.
At 26, Rumer is older than Ashton was when he started seeing her then-40-year-old mother, something she clearly has a hard time wrapping her head around.
"I realized the other day, that he was a year younger than me when he and my mom started going out. That would be like me meeting someone who already had three teenage kids, kind of going into that situation was crazy," she told Access Hollywood Live.
Rumer went on to say she still has a relationship with Ashton, and thinks little Wyatt is adorable.
"I reached out to him when he had the baby, which is so awesome," she said. "I saw photos of her [Wyatt]. She's very cute."
It sounds like Demi is fully aware of the friendship between Rumer and Ashton, and continues to just put her children first.
"My mom has always made how [my sisters and I] feel about situations the most important thing," she said. "I think it was more her going, 'Hey, this is my life and these are my kids and my priorities. So if you want to come and kind of join our crazy clan, this is what I already have kind of built.' Which I find so amazing and respectful. It's one of the things that I admire most about my parents, is that they set such an incredible example for kind of putting their children first and keeping a family together, no matter what."
We love these Willis girls!