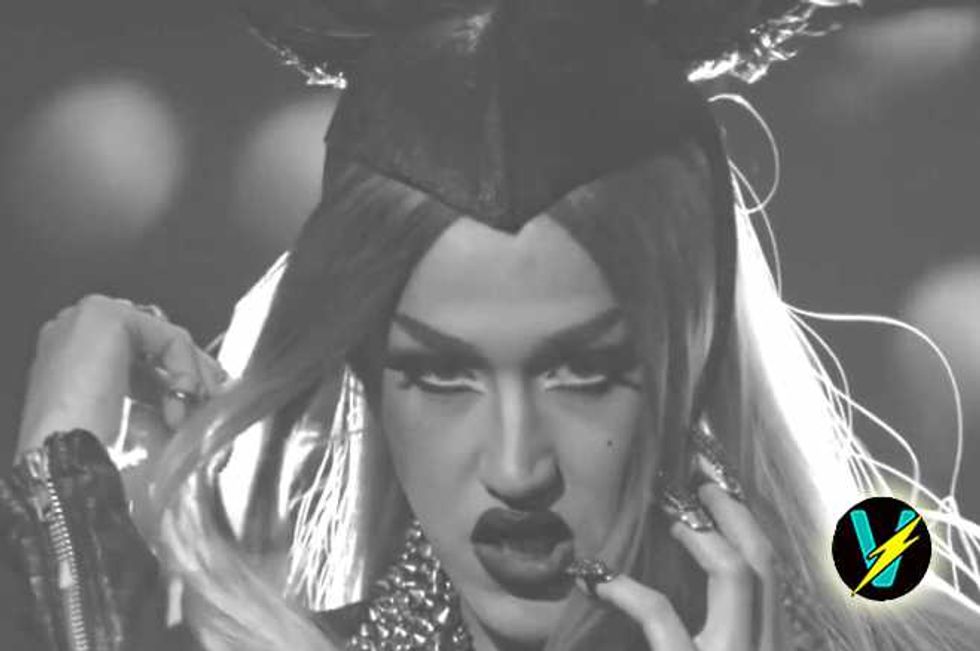 At this point, it might be easier to fathom the number of past RuPaul's Drag Race contestants who haven't tried their hand at a music career, but season 6 runner-up Adore Delano is one of the few who is actually deserving of being deemed a singer.
Her amazing first album, 2014's Till Death Do Us Party, not only holds a record for being the highest-charting debut of any of the show's melodically inclined contestants, but it also managed to best anything that RuPaul herself has ever released throughout her 22-year long music career (Delano premiered at no. 59 whereas Ru's highest peak was with last year's Born Naked, which entered the Top 200 chart at no. 85).
Just recently, the queen, who once deemed herself "polish remover" (a drag queen who is happily less than perfect) released her latest video for the sultry track, Jump the Gun.
Filled with steamy scenes involving scantily clad guys and a hot make-out session with fellow Drag Race alum (and equally talented singer) Courtney Act, the clip serves as the sixth release from Delano's disc. It also happens to be the sexiest, but no one's complaining about that.
Check it out for yourself -- are you feeling the groove?
Jonathan Brown is a contributing writer for Popdust. Feel free to follow him on Twitter, Google or Facebook.