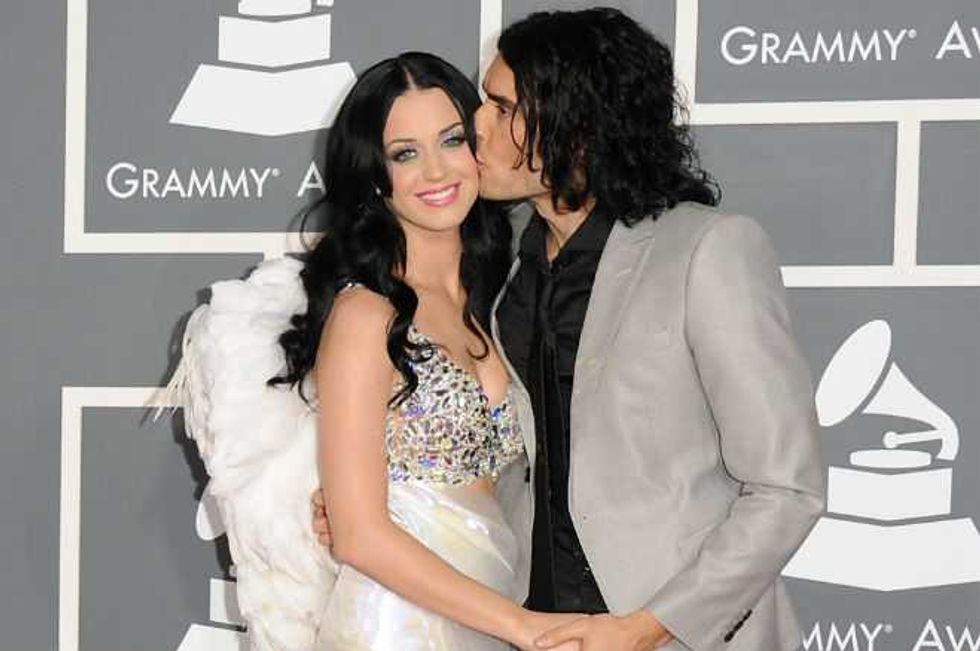 Russell Brand thoroughly enjoyed being married to Katy Perry, even though their split was not an amicable one.
The British comedian/activist and Katy were married for 14 months before he dumped her via text message in 2011, humiliating her and breaking her heart.
Despite his shitty behavior towards the singer, Russell insists the marriage was actually a good one.
"I really enjoyed it," he told Matt Lauer. "Katy Perry is an amazing person. What happened was after you get married, like anyone who's been married or come out of a relationship, you obviously have a lot of expectations. And if those expectations don't work out, then it's probably time to grow a big beard and walk around in pajamas. That's my advice."
Ok Russell - so Katy was a great girl and you loved being married to her SO MUCH you didn't have the courage to tell her to her face you were divorcing her?
And how about good-guy activist Russell being SO threatened by Katy's success he punished her for it and made her feel small thanks to his own insecurities? Thank GOD she is well shot of this twat!