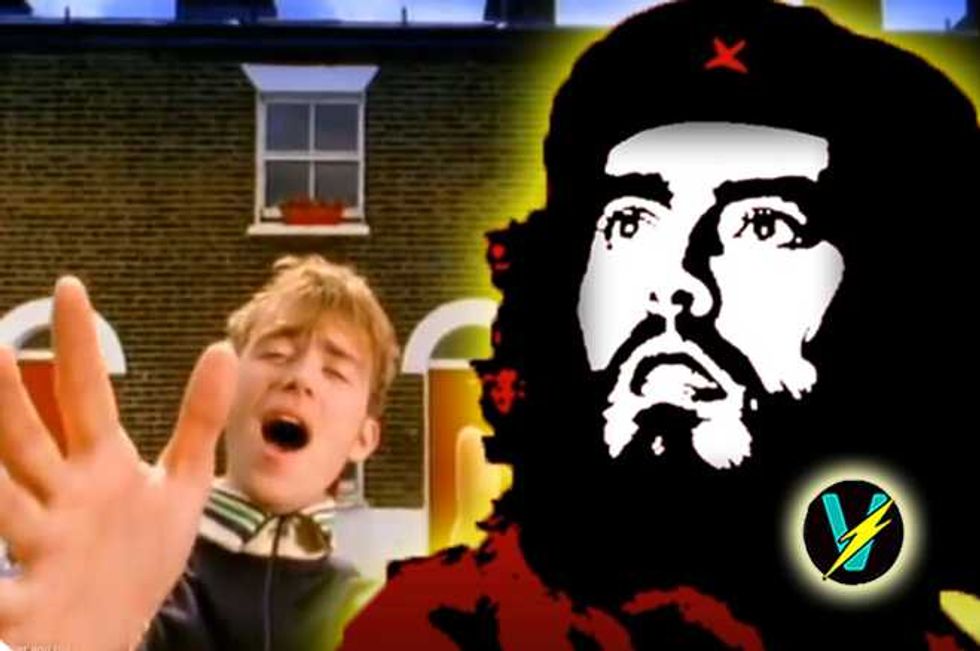 Russell Brand takes his role as Champagne Socialist revolutionary very, very seriously - so it's easy to understand why he's a little miffed about the hilarious new way his detractors are mocking him.
It all started when Twitter user Dan Barker said "Russell Brand's writing feels like someone is about to should "PARKLIFE!" at the end of every sentence."
He is, of course, referring to the famous 1994 Blur song featuring actor Phil Daniels, with Damon Albarn and co singing the chorus.
The genius idea took off and now poor old Rusty can't say a word without someone yelling PARKLIFE! at him.
For example: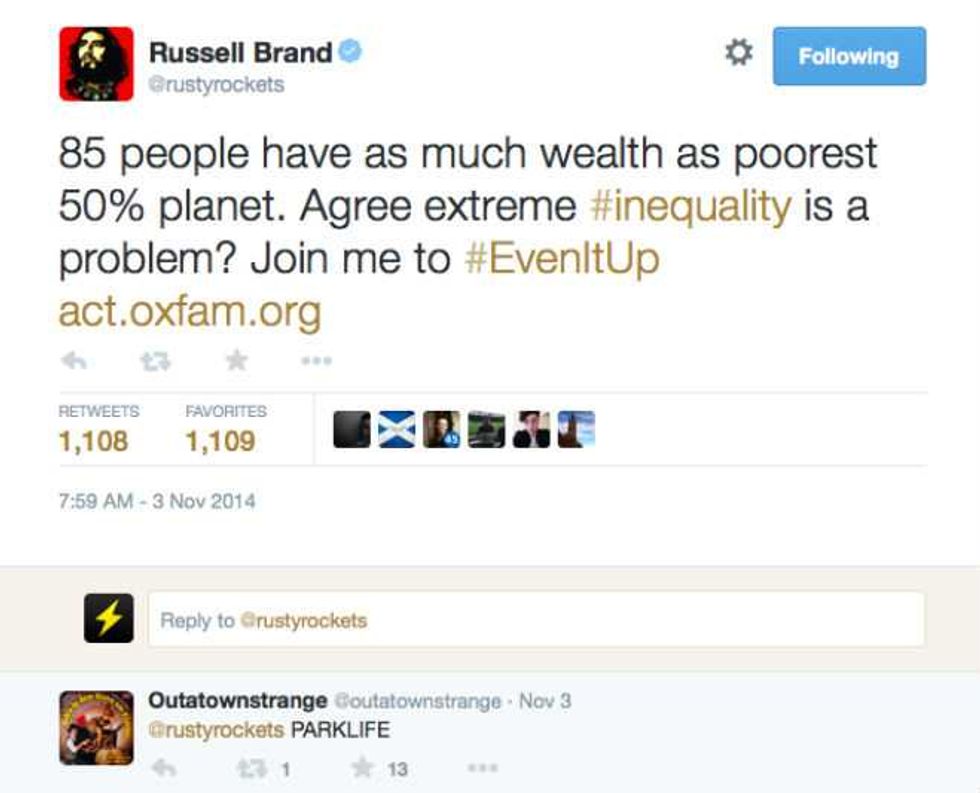 PARKLIFE!
The mockery shows no signs of slowing down, with people making Vines of Russell's little speeches and adding PARKLIFE! to the end. Considering Russell's new tome, Revolution, is out on audiobook, it's safe to say this isn't going to end for a long, long time.
"Just as Craig David eventually found peace with his Bo Selecta taunters, I hope Russell Brand can eventually forgive me, along with Damon Albarn, Phil Daniels, and @paperclipracket who pointed out he'd made the observation before I did (his was funnier too)," Barker told BuzzFeed.
And we leave you with this perfectly expressed thought:
Ironically, Brand's sloppy research, sexism, idiotic ideas and conspiracy theories won't stop people taking him seriously. 'Park life' will.

— Jeremy Duns (@jeremyduns) November 4, 2014
Let us pray!