Tamara Samsonova is a Russian grandmother.
She's just like any other granny—she likes knitting, Bingo, Judge Judy, murdering, dismembering, and eating people—at least that's what investigators think.
Samsonova, imaginatively nicknamed, The Granny Ripper, by media, confessed in her diary to hacking-up at least ten people and scattering their body parts across St. Petersburg—she later confessed during questioning to killing one other.
Murder By Numbers—The Most Prolific, Sadistic And Blood Thirsty Serial Killers Of All Time
As for the remaining body parts, cops are now convinced she dined on her victims' lungs and limbs like a real life, female, Hannibal Lecter.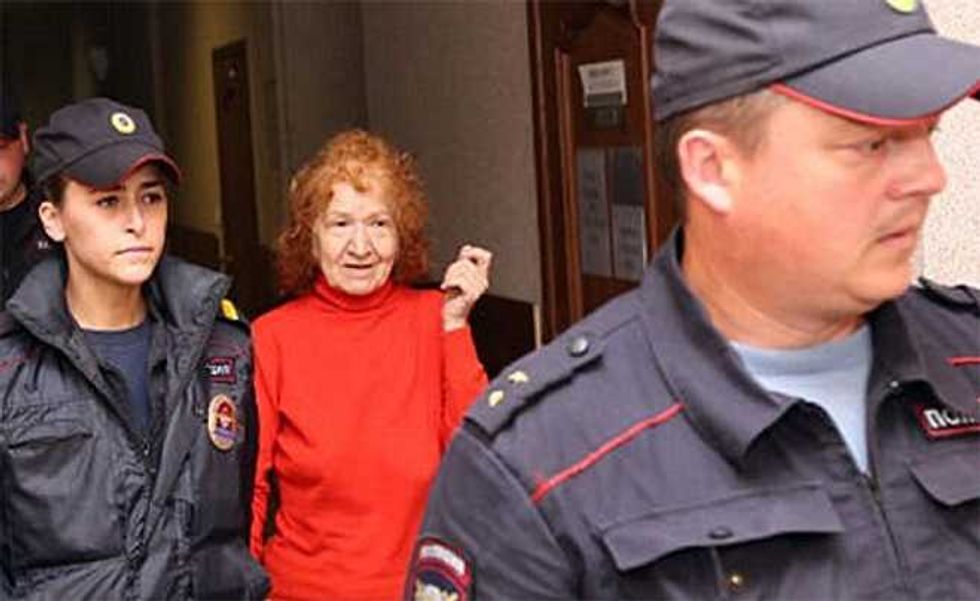 Not your average grandma....
The Daily Mail reports that the 67-year-old ex-hotel worker was arrested on July 26 after she was caught on surveillance cameras dragging the body of her latest victim out of her house in a garbage bag.
Later, when police searched a nearby pond, they found the severed head of 79-year-old Valentina Ulanova.
Wyoming Man Found With 30 Cow Eyeballs In His Rectum
Samsonova was Ulanova's caregiver, but when an argument erupted over dirty dishes, Samsonova decided to kill her by dosing her with sleeping pills and sawing her apart while she was still alive.
Samsonova recorded her day-to-day activates in her diary, which reads like a creepy mash-up of mundane activities, like sleeping, drinking coffee, juxtaposed with vivid descriptions of dismembering bodies.
She's also suspected of killing a former tenant, in addition to her husband, who has been missing since 2005.
Smokin' Hot Brazilian Serial Killer Confesses To At Least 39 Murders
"I killed my tenant Volodya, cut him to pieces in the bathroom with a knife, put the pieces of his body in plastic bags and threw them away in the different parts of Frunzensky district," she boasted in her grisly journal.
Police are trying to link her to other dismemberment murders from the last 12 years.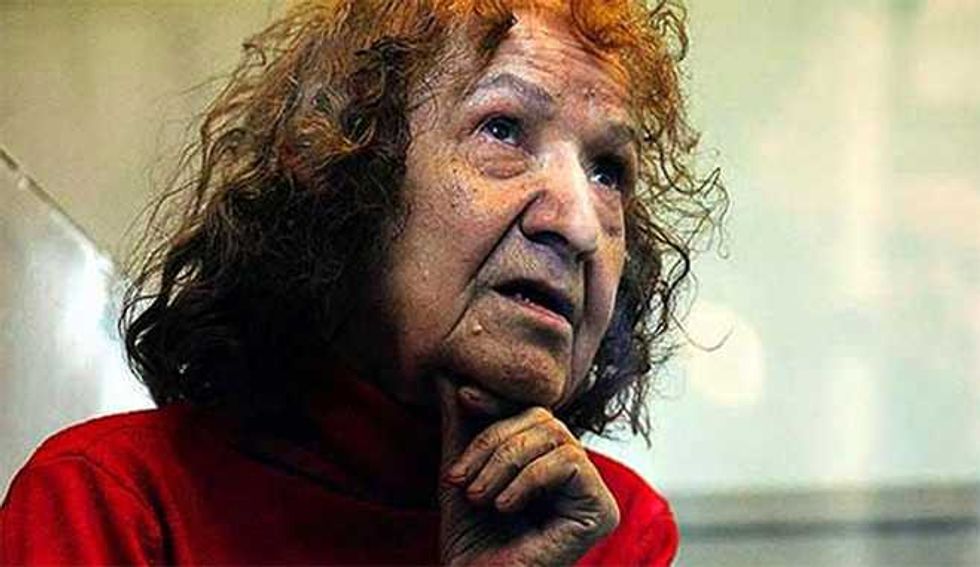 Samsonova fears the fact she murdered at least 11 people will cast her in a negative light with friends and neighbors
According to the Daily Mail, Samsonova was 'obsessed' with the notorious cannibal serial killer Andrei Chikatilo, AKA The Red Ripper, who was executed in 1994.
Chikatilo was the Soviet Union's worst-ever 'maniac'—which is really saying something given history—he was found guilty of murdering, sexually assaulting and cannibalizing at least 52 victims during a 12 year plus reign of terror.
Man Shoots Party Guests For Refusing To Sing Happy Birthday To His Girlfriend
Meanwhile, Samsonova says that she fears the fact she murdered at least 11 people will cast her in a negative light with friends and neighbors.
Oh, you think sweetheart?!!!
"I knew you would come," Samsonova—clearly milking her fifteen minutes for all they are worth—told assembled journalists after being remanded in court. "It's such a disgrace for me, all the city will know."
Raging Asshole Breaks Into Crashed Car To Film, Ignores Dying Teen Inside
"I was getting ready for this court action for dozens of years," she continued. "It was all done deliberately... There is no way to live. With this last murder I closed the chapter."
She went on to blow a kiss to the reporters.
Awwwww! See, she IS just a sweet old grandma at heart!