Top Stories
RYAL's upcoming debut album Silver & Gold to arrive this summer.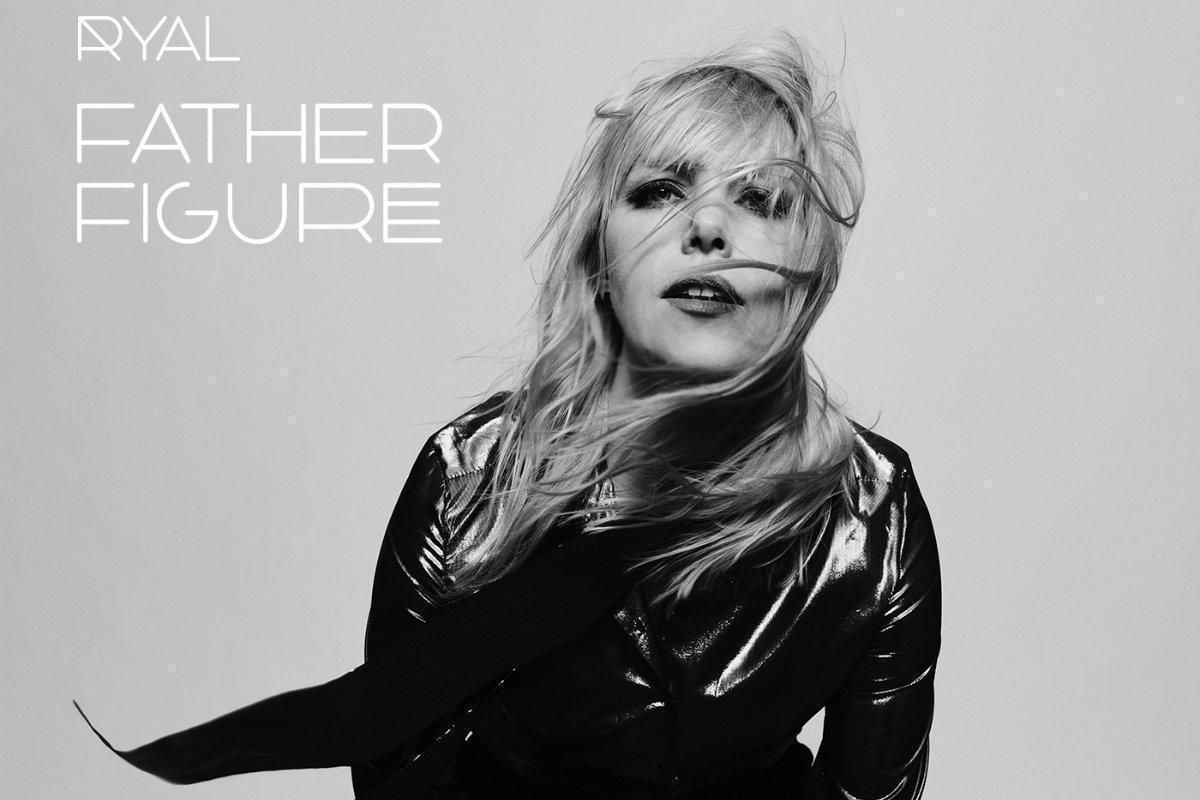 George Michael's 1987 debut album Faith remains one of the most influential pop releases of all time. It's timelessness stems from his willingness to defy societal norms and expectations: his sexual ambiguity was fierce and fluid, and he never allowed the glances of others to get under his sink. Coming off the wild success as one-half of Wham! (with Andrew Ridgeley), Michael quickly competed tooth and nail against the likes of Michael Jackson, Janet Jackson and Madonna, redefining sexual energy on his own idiosyncratic terms, shattering the glass ceiling and bearing the torch for musicians everywhere. While he didn't officially come out as gay until 1998, his impact has forever changed the world. His tragic passing last year sent a shockwave through every inch of the creative community--tributes have since poured forth with heartfelt glory and delicate caring. RYAL, a synth-pop duo comprised of singer Jacque Ryal and producer-songwriter Aaron Nevezie, offer up a mettlesome and sultry reading of Michael's "Father Figure," perhaps one of the legend's most unappreciated chart hits. "I loved [this song] when I was a kid. I had no idea what I was singing about when I'd sing along as a child, so when we decided to cover it, there were a lot of 'whoa' moments with the lyrics--and what a powerful moment as a woman being able to sing lyrics 'I will be your father figure,'" Ryal shares with Popdust about the song; their version premieres exclusively today.
"George Michael was an incredible singer-writer, so inherently the melody and lyrics were a big challenge. It was harder than I expected," she admits. "It was an exercise in personas. We also made the decision to chop out the bridge...while we love the 80s cheese, we felt obliged to remove a bit of it. Hope George isn't upset with us from above."

RYAL's reinvention sticks considerably close to the original, with the arrangement leaning "heavily on sequenced Moog modular synthesizer, drum machine and vintage synths," says Nevezie. These colors are a feature of the new Ryal record. We changed some melodies and wrote new vocal harmonies to match Jacque's voice. We tried to keep much of the character of the original while simultaneously updating the song and using sounds inspired by Krautrock and early electronic music."
Ryal's blue-eyed vocal delivery is haunting, cracking the core of the song in a fresh, inventive and magnificent new way. Her feathery but commanding voice slides across the melody. She unearths the spirit of Michael's charm, while touching up the story with her own wellspring of vast experiences and wisdom. The originally is indisputably sacred, but Ryal contributes a rather unforgettable recording to the pop pantheon. "Aaron really took the bull by the horns and took it to the next level with the guitar and Mellotron. It's my favorite part of the cover," Ryal says of the Middle Eastern flair permeating (even more prominently) on the new version. Nevezie adds, "Listening to the original track the Middle-Eastern melody in the intro caught my ear, I didn't remember that detail and thought it was an intriguing element that almost seemed out of place. It was so unusual in context it felt like an interesting theme to expand on."
RYAL are expected to drop their long-waited debut LP Silver & Gold this summer.
What are some of your first memories of listening to George Michael's music?

Nevezie: WHAM!
RYAL: Faith! I would put on costumes and put on performances for my family with that song...again not having any idea what I was singing at a young age. I look back and think my folks must have been thinking "we are in for some trouble with this kid."
What's your favorite George Michael album, and why?
RYAL: Listen Without Prejudice. I forgot about this record and then was reminded by a friend after his passing. The songs are so wonderful. When "They Won't Go When I Go" comes on, so do the water works.
Who are some of your other influences?
RYAL: Kendrick Lamar, A Tribe Called Quest, Bjork (forever and always). Aaron introduced me to Trentemøller, and I'm really into his music. Hope one day Aaron and I can collab with him.
How young did you know you wanted to become a performer?
RYAL: My best friend from childhood and I were just texting, and I was telling her about what was happening musically and she said "Jac, you have known since you were five years old that you wanted a record deal." So, I guess I was five.
What made sense to release your debut album now?
RYAL: There is no significant reason. We are making music we are proud of and want to release it. We released the EP in February of last year and had such a prolific year that I just want to get it out there.
How did this album begin? Was their a song you wrote which propelled you forward? Or a chance encounter?
RYAL: We actually started writing this record one year ago this same week. Our first single we released "Record On" was written on April 27 last year. We wrote a lot of the record in a week but songs just kept coming and keep coming. We have a lot to choose from and are still deciding what will make it on this record. A fun problem to have.
Does the album have a core theme, message or thread line?
RYAL: Childhood, growing up and coming to grips that life is never how you picture it to be. This record surfaced a lot of memories. As the year went on, lyrics became more political but it all ties into growing up and coming to grips with reality.
What do you hope people take away from the record?

RYAL: I love that moment when you listen to a song and a lyric or a chord and it expresses exactly how you feel about a person or a situation. I hope people have a moment(s) like that when listening to the record.
What other song are you most excited to share?
RYAL: There are a few, but I'm most excited about the song "Care of You." Sonically, when I listen to it, I think of Cyndi Lauper's :Time After Time." It wasn't an influence for our song, but feel there are similarities in the message. When Aaron sent me the track, the song wrote itself.
In writing and recording this album, what was your personal journey like?
RYAL: I have terrible anxiety. This record was really helpful to me in dealing with it. It was cathartic, brutal, healing, beautiful, painful, but, most of all, necessary. With anxiety you have to allow it to happen, let it surface, face it and then it subsides. I think allowing myself the space and telling myself it's OK to use these songs as rehabilitation has helped me to become a healthier person. Also, it's a nice place to be in when you can say that a record (from a lyrical standpoint) has been for me and not for anyone else.
What things did you learn about yourself?
RYAL: We have one track that I'm not sure if it will make it on the record, but we have literally gone through about 4 choruses at this point. Another song, I re-wrote the lyrics and melody completely. There was a lot of writing, re-writing and questioning on this record. This ties into the underlying theme and message of the record: growing up. Make mistakes, try things on for size, take them off, figure out what works for you, what doesn't, what/who drag you down and who/what make you grow and don't be afraid to rewrite. It's all part of growing up.
---
READ MORE ABOUT MUSIC...
Interview: Ricky Reed talks new album, fatherhood & Kesha
Katy Perry's 10 Best Deep Cuts
Premiere: Little Reader's jaunty and torn "Burn Eternal"
---