Music Features
Certainly Ryan Adams isn't the only man who's mistreated women in the music industry. But what will it take to expose more of them?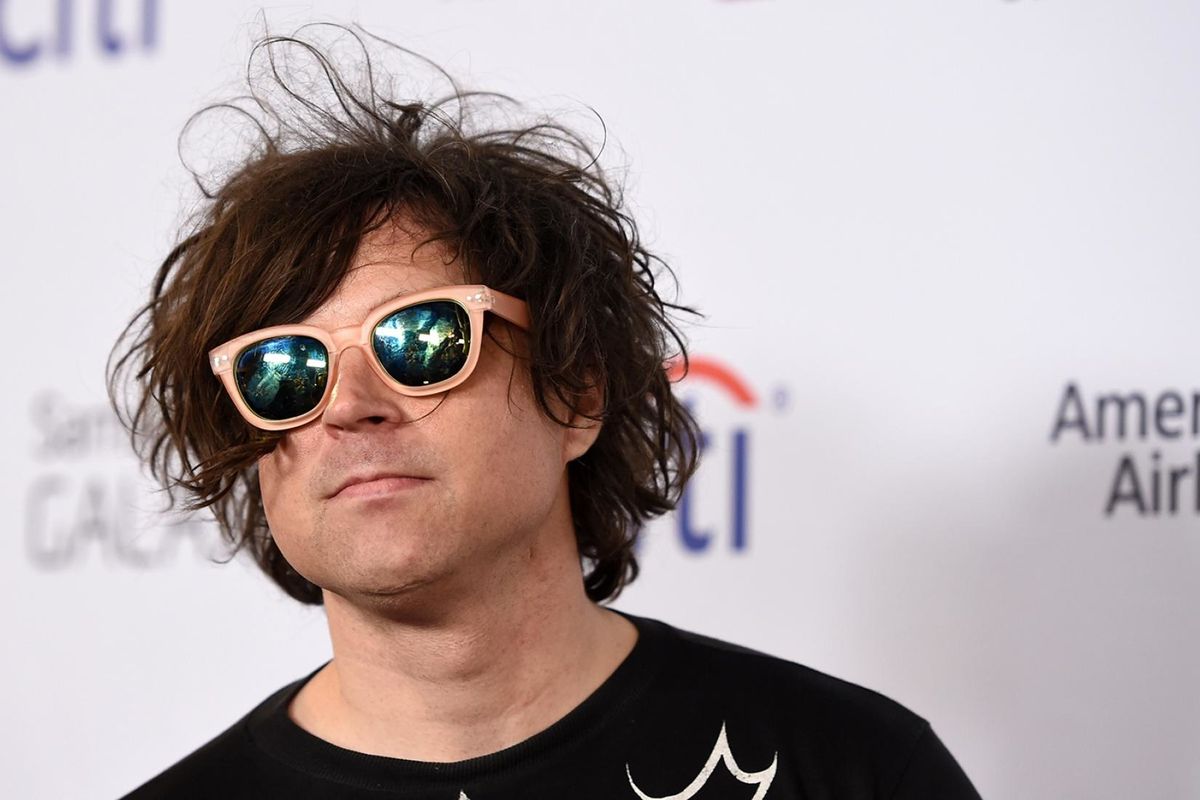 #MeToo has not caught on in the music industry. Chris Brown's career has flourished despite repeated assault accusations. Not only was Dr. Luke cleared of charges against Kesha; he continued to make music and sued her for royalties from her latest album, Rainbow. The Red Hot Chili Peppers have been accused of harassment and assault multiple times, dating as far back as the 1980s.
These are only a few of many examples of men who have continued to be successful despite the crimes they committed against women. This trend is often blamed on how deeply sexual abuse and harassment is ingrained in the music business, and culture at large. But the recent, widely discussed exposé on Ryan Adams may be the start of a different trend. Adams was accused of psychological abuse, and of offering women opportunities and rescinding them when they refused his sexual advances; he was also accused of exchanging inappropriate messages with a minor, who subsequently left the music industry, too disturbed by him and by the idea that she might have to perform sexual favors to move forward.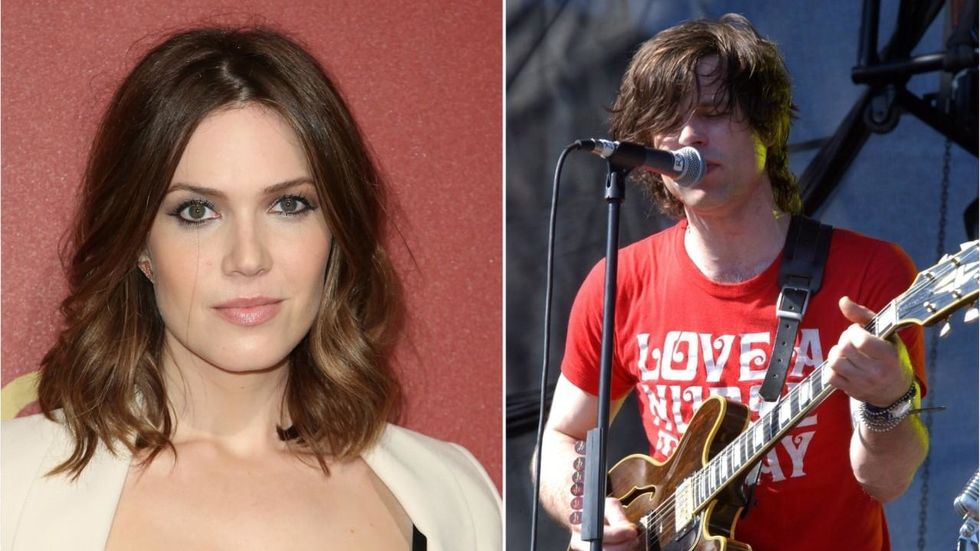 Mandy Moore, Adams' ex-wifeImage via CNN.com
In an earlier era, Adams' actions would have likely been dismissed as the antics of an archetypical music industry rockstar (though truly Adams was never much of a rocker or a star). But today's tolerance for the kind of entitlement that enabled men like Adams to throw women's careers around without a second thought is lower than ever, at least in the entertainment and media industries.

Still, change has been slow-moving. Part of this is because the popular music industry was primarily built as a temple to sex and drugs; from rock and roll to hip-hop, hedonistic abandon has always been in music's DNA, alongside the archetype of the womanizing rockstar. Even as women began to front their own groups, most of the time their bands, producers, and managers were men, and their images were stylized for the male gaze. Especially in the heyday of classic rock and roll, women and girls were almost always accessories and groupies, available to the whims of the powerful men around them.
These trends came at a price. Behind many of the great rockers and icons across music history are ugly legacies of sexual abuse, kept quiet by star-power, hush money, or simple entitlement. One of the most common themes is that of the rockstar taking advantage of minors, or even children. David Bowie, as well as members of Led Zeppelin, the Rolling Stones, and the Eagles, regularly slept with underage "baby groupies." Elvis married his wife when she was fourteen and was accused of inappropriate actions by later partners. Iggy Pop slept with thirteen-year-olds—and wrote many successful songs about it.
Some of these names cut deep. After all, figures like Elvis and David Bowie have undeniably influenced modern music and culture. Should the fact that they took advantage of women destroy their musical legacies? Should artists' ethics affect our appreciation for their work? Those are questions for another piece, but when it comes down to it, the pain we feel upon realizing our all-time favorite artists are not who we thought they were pales in comparison to the pain experienced by the women they mistreated.
More recently, this truth is being recognized, and sexual crimes and violence have become subject to public blowback. Michael Jackson's history of child abuse is the subject of a new documentary. R. Kelly's rampant abuse was looked away from for too long, according to John Legend, and may have even been abetted by his inner circle—but it was the subject of a recent TV documentary.
And then there's Ryan Adams. Few, if any, modern rockers have been outed and taken down with the speed and public outcry that defined his case. The story made the New York Times and many major news sites, inspired critical reexaminations of his music (the guy has a song about wanting to be bathed by Sylvia Plath, which should've been a red flag in itself), and led to him canceling his next tour. In some ways, takedowns of contemporary musicians like Adams and R. Kelly are even more important than old horror stories, which were arguably legitimized by outdated, unfortunate gender norms. But these active, influential people could've continued to harass and intimidate girls for decades to come—and now a whole lineage of traumatic experiences won't have to happen in the first place.
Certainly, the Ryan Adams story is far from a large-scale triumph. It's impossible to know how many other musicians have treated women like Adams did, but it's highly unlikely that he was an outlier. And realistically, he could pull a Louis C. K. and reemerge after a few months. And actual change will never happen unless women gain more leadership roles and recognition in music on the whole. There are countless statistics that highlight the lack of women in the industry; a 2018 study revealed that out of the 600 most popular songs released that year, only two percent were produced by women, and twelve percent were written by women. Until women begin to gain influence in the music business, it will still be easy for men like Adams to take advantage of their power.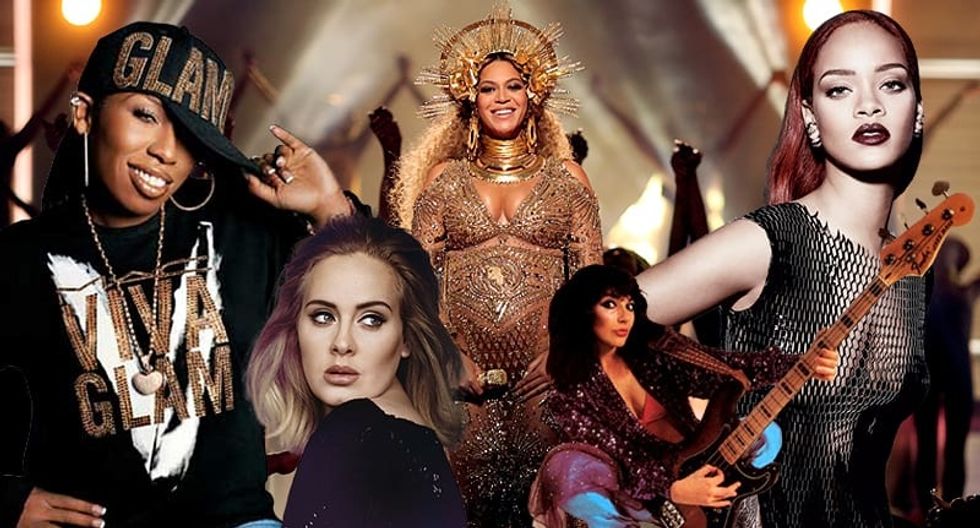 Women are killing it in the music industry, but statistically there's way fewer of them than menImage via unilad.co.uk
In such a male-dominated field, based on relationships and late-night, alcohol-fueled deals, it's easy to understand why sexual assault and harassment are so "endemic"—and it's impossible to know the extent of what has happened in darkened concert halls and tour vans over the years, and how many people were complicit. It's also impossible to know how many women gave up careers in the music industry, turned off by harassment, intimidation, or by the suspicion that every male supporter could have ulterior motives.

Hopefully, the Ryan Adams story will cause other musicians like him to check themselves and reexamine their actions. It could generate productive conversations about nuanced topics like consent and will inspire friends and coworkers in the industry to call out inappropriate behaviors—after all, systemic abuse does not usually happen in a vacuum; it requires the silence of many, the chosen ignorance of more. And hopefully, it will inspire other women who have experienced abuse to join together and to use the shared power of their voices. Part of the reason that the Ryan Adams story broke at all was thanks to the network of solidarity between the women who knew that what he was doing was not right. When they came together, for once, their voices were loud enough to be heard.
Facts. Thank you, @phoebe_bridgers. ❤️ you. https://t.co/lFJhSzwMc9

— Mandy Moore (@Mandy Moore) 1550374908.0
And if Adams does insist on crawling out of whatever hole he's retreated into, hopefully, he will at least have learned enough to understand what women have been asking for since the beginning of time—to stop being treated like shit.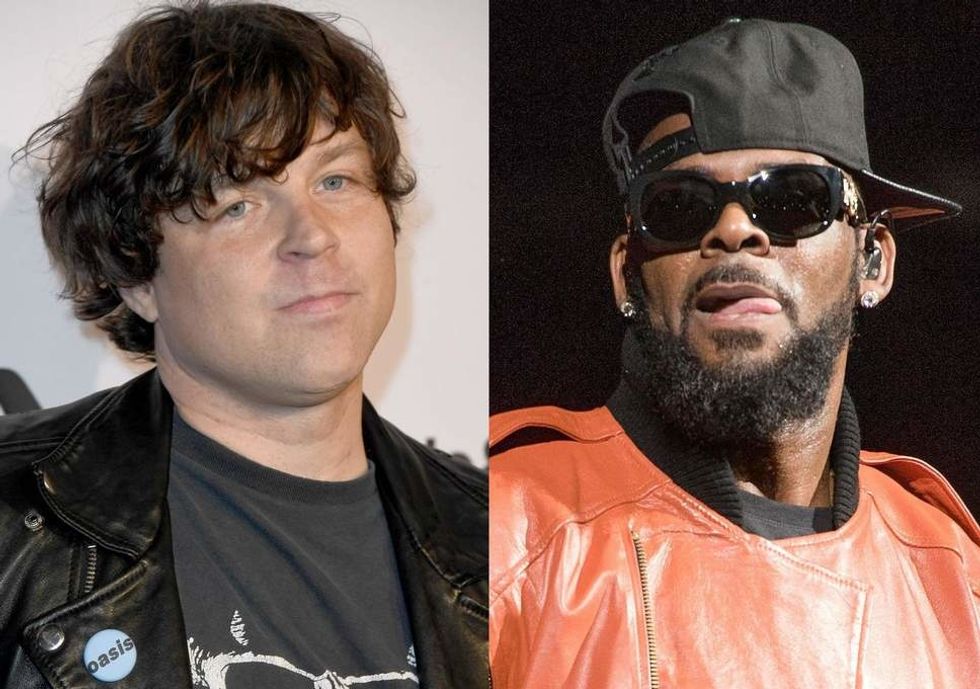 Image via independent.co.uk
---
Eden Arielle Gordon is a writer and musician from New York City. Follow her on Twitter at @edenarielmusic.

---
POP⚡DUST | Read More...
The Future Is Here. And It's Gay.
Is Ariana Grande Exploiting the Gay Community?
Rainbow Kitten Surprise Will Shake You Out of Your Pretension