MUSIC
The 5th generation fiddler sings us some love songs
Through a long and storied career, Utah's Ryan Shupe has been cooking up a sweet blend of smooth country-grilled bluegrass, cooked to perfection by him and his backing band, the affectionately-titled RubberBand. And in a divided, broiling culture war that threatens to suck every ounce of joy from the country scene, from Toby Keith to Loretta Lynn, Shupe has long avoided the sticky politics of country radio, but maybe that's because he doesn't quite play the kind of easily demarcated music that exists to twist and turn on the radio: hailing from both the West's well-storied bluegrass scene and a family tradition well-tuned to a different song, Shupe told one magazine that he plays a version of "PostHeeHawFunkadelicHipHopNewGrass." So, who else better to ring in this very odd Valentine's Day, than Shupe's serene and smart love ballad, "This Love," that we're excited to be premiering here at Popdust.
"This Love" opens with a few gorgeous licks of a gently-strummed banjo but quickly gives way to Shupe's weapon of choice: a 5 th generation fiddler, who's "great-grandmother is reputed to have hosted fiddling parties in pioneer times," Shupe wields the small but powerful instrument like a carefully wound watch. It is his do as he pleases. Midway through, his quick bluegrass jabs shred into classic territory, carrying "This Love" in a warm pillow of rolling sound, gently getting us to move, dance and breathe the air that it calls us from our syncopated and busy city world into one a little calmer, the song can feel like breather, a take of fresh air from a nearby hill.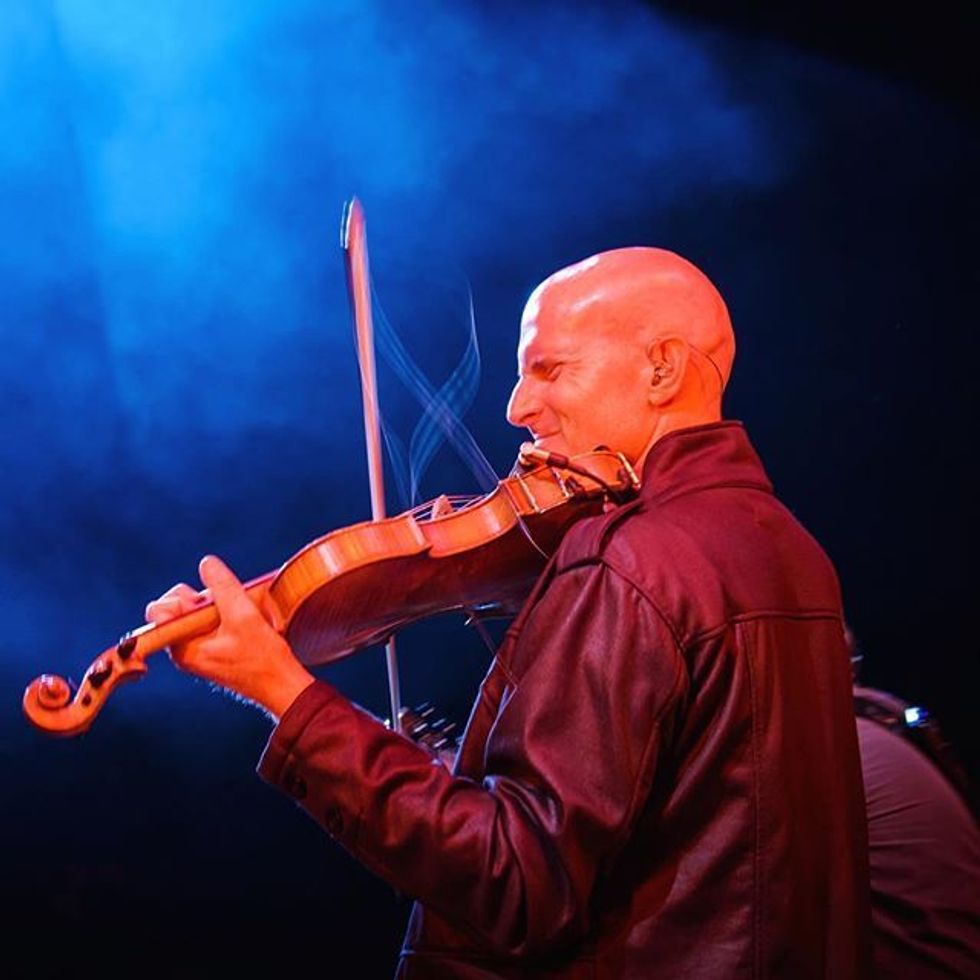 So, what kind of love is the devout Shupe, who once took a spiritual two-year break from his music career, fighting for this Valentine's Day? It's about the kind of love that you hold in your hand, he sings on "This Love." His clear-as-streamwater voices demarcates it from that "styrofoam Paris in Vegas," suggesting that the all-to-often honeymoon in America's gambling capital isn't a harbinger of earnest and sincere love and devotion. "I also wanted the chorus to ring out a triumphant declaration. Angel bands playing and rocket ships flying represent how magical love can be," Shupe told me, "It's a perfect Valentines Day song!" The record it accompanies, We Rode On, is a deeply personal record, Shupe played almost every instrument on it and recorded it in his own home studio and, eight records into a career in the music industry, the record itself feels something like a personal statement. But on "This Love," Shupe tells us what love really is.
Check out We Rode On, which is out now!