Top Stories
viewed an average 224.2 times per second...insane, right?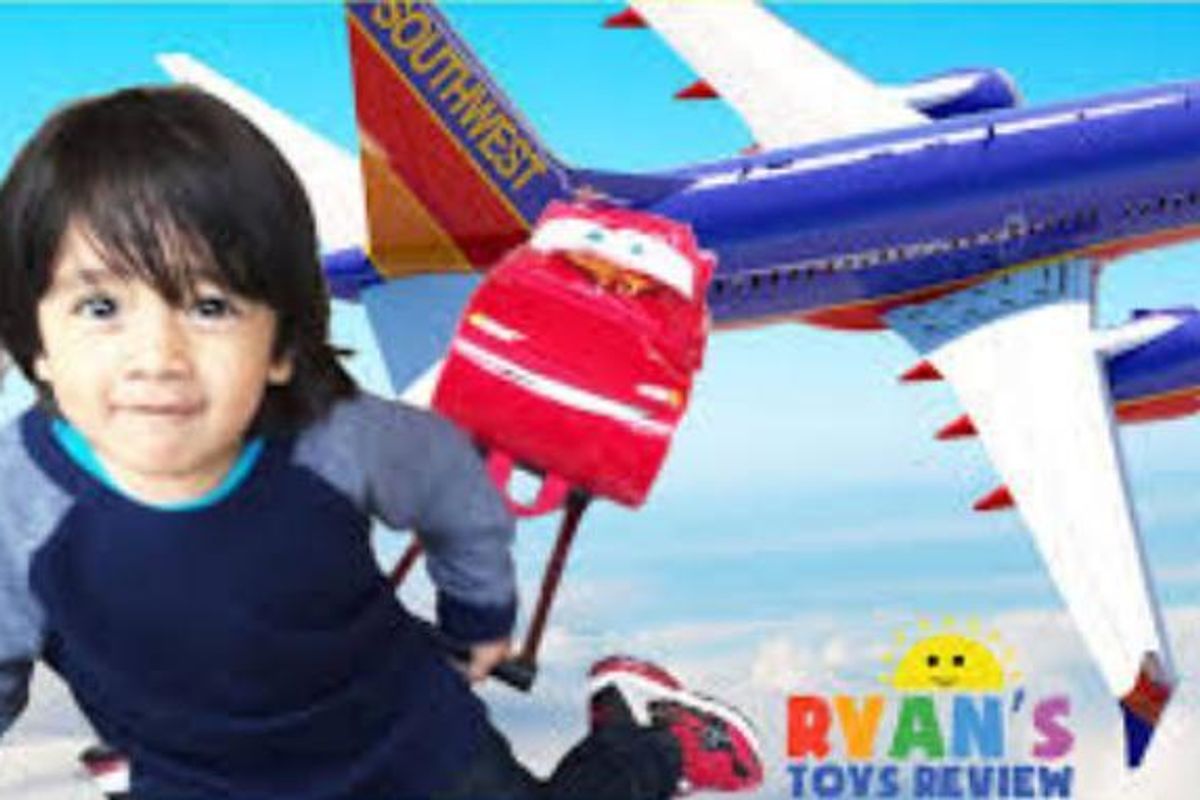 RyanToysReview most viewed youtube channel—viewed an average of 19.4 million times day, 807,090 an hour, 13,541 per minute, and 224.2 per second

Move over Justin Bieber, there's a new YouTube superstar—and he's only 4-years old!
Ryan, the star of RyanToysReview, has become the most viewed YouTube channel in the world—racking up an amazing 585.3 million views in the month of July alone.
What makes Ryan's social media super star ascent even more amazing is the fact that his channel has only been going for just over a year.
Ryan's parents, who wish to remain anonymous, launched RyanToysReview in March 2015.
In the 18 months since it started the channel has already gained over 4 million subscribers and over 6.5 billion views.
To break it down, the channel is viewed an average of 19.4 million times day, 807,090 an hour, 13,541 per minute, and 224.2 per second.
Insane, right?
So, what does Ryan do to attract so many viewers?
Well, he acts like a 4-year-old in a toy store.
He opens up new toys and plays with them.
Simple as that.
TubeFilter spoke to Ryan's parents about why they started the channel, and how their son is dealing with his new found mega star fame.
On why they started the channel:

Mom: Ryan was watching a lot of toy review channels — some of his favorites are EvanTubeHD and Hulyan Maya — because they used to make a lot of videos about Thomas The Tank Engine, and Ryan was super into Thomas.
One day, he asked me, 'How come I'm not on YouTube when all the other kids are?' So we just decided — yeah, we can do that. Then, we took him to the store to get his very first toy — I think it was a lego train set — and it all started from there.

Dad: Another reason we started is because Ryan has a lot of extended family outside of the U.S., so YouTube was a great way to share childhood memories with them.
It's also a great way for us to spend more time together as a family and to bond with him.
On it becoming a full time job:

Mom: I was a high school chemistry teacher and my husband is a structural engineer, but I left my job to focus on the channel full-time.
We had no prior experience on YouTube — I'd never uploaded a video in my life — and we've learned everything as we're going.

We post a new video every day, and we typically film two to three videos at a time two to three times per week. We try not to interfere with Ryan's pre-pre-school schedule, so a majority of the filming takes place during the weekend, and then we'll edit while he's in school.
What does Ryan think about his new found fame?

Dad: He's only four, so he doesn't fully understand everything yet. But when we're out in public — either at a toy store or Target or grocery shopping — people recognize him and he gets very excited. He thinks they're his friends and he wants to play with them.

Mom: Right now, he loves making videos. Every time I tell him we're going to film, he gets so excited.
As long as he's loving it and it doesn't disrupt his daily routine, we plan on continuing.
But the moment he's not having fun any more, that's when it will be time to stop.

Read the whole interview here
---
READ MORE...
15 Reasons You Should Be Following Liane V
One To Watch—Why You Need To Join The Sickick Army
One To Watch—Canadian Rapper Pryde Is About To Blow The F Up
Leroy Sanchez Essential Facts—411 On YouTube Super Star
---