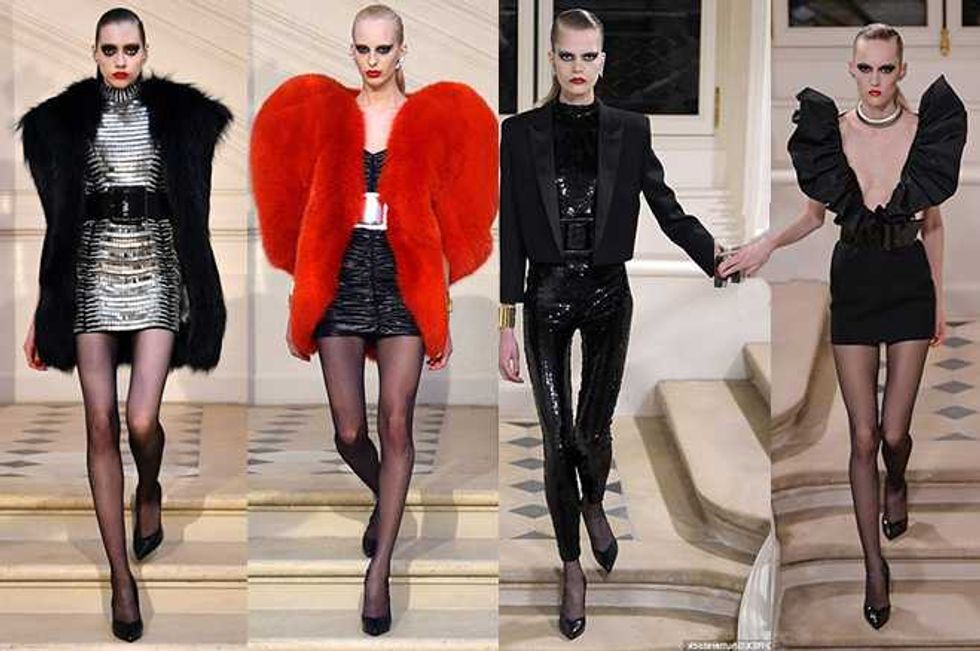 Saint Laurent's surprise Couture presentation in Paris today featured stunning retro fashions worn by starving young models whose average thigh-gap was wide enough for a whole extra leg.
In the glowing reviews, breathlessly extolling the 'intimate' show (held at the label's new couture atelier in the Hôtel de Sénecterre) no one seemed to notice the skeletal physique of the models.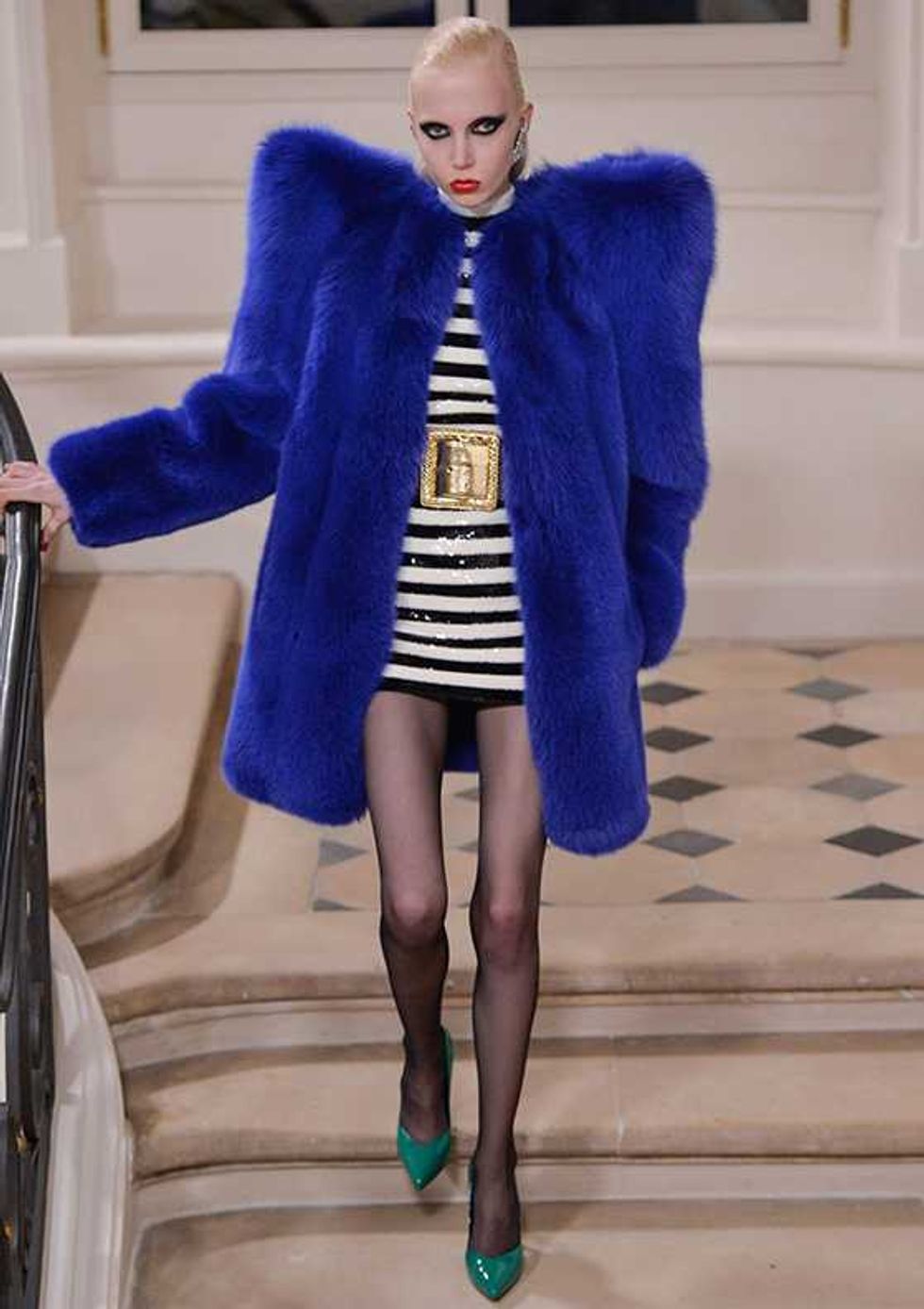 Designer Hedi Slimane is also known for his photography, often centered on portraits of young men and women who have not seen a scrap of food since their very first tattoo. So it shouldn't come as a surprise that the girls chosen for the show today were on the delicate side, ahem.
Audience invitees, who included Anna Wintour and Catherine Deneuve, were instructed to turn off their phones, and advised that it would be  a silent event, i.e., no loud rock music. Instead, each look was called out by its number, the better to concentrate on the garishly colorful 80s-inspired collection.
Saint Laurent has become the go-to brand for insecure It-Girls over the last few years, so the new collection will be highly influential.
Therefore, brace yourselves for a lot of bright fur jackets and glittery mini-skirts with towering heels.
Also, brace yourselves for a whole new generation of anorexic teenagers.
What does Anna Wintour think of Slimane's aesthetic, I wonder? As a mother and now grandmother, shouldn't she be screaming "EAT"?