saint west first words dad kanye—kim got dissed and she's pissed

Kim Kardahian, 35, got epically dissed by baby Saint when he uttered his very first words and in so doing, clearly expressed a preference for Kanye West's parenting style.
The KUWTK star expected that her seven-month-old son would say "Momma" first, but her narcissistic dreams were dashed when Saint opened his toothless mouth and said "Dada".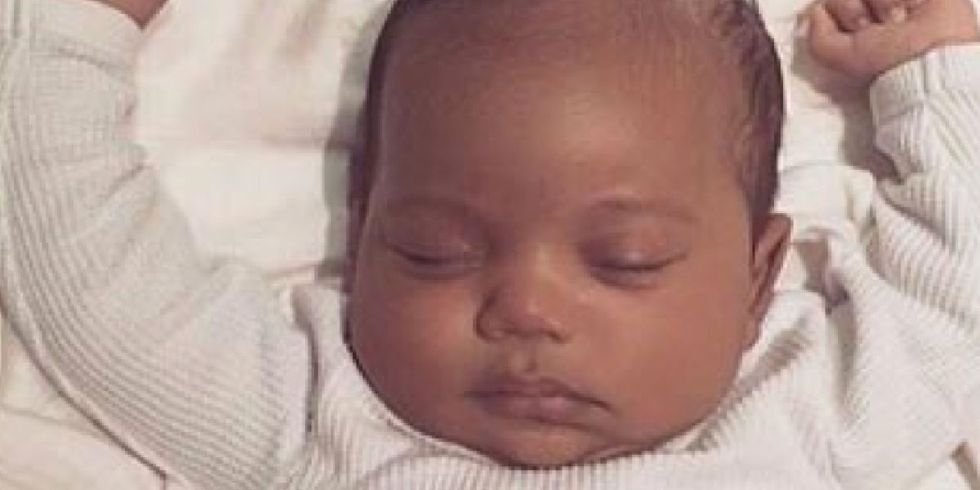 How very dare he?
Kim was at the MGM Grand's Hakkasan nightclub in Las Vegas on Friday, and told People Magazine:
"He said 'Dada' today, three times and I was like 'what?'
Kanye was so excited.
He was like 'I told him to say that.'
I was like, 'I just really wanted him to say 'Momma first.'"
Like, bummer, like, dude.
Never mind KK, take another selfie.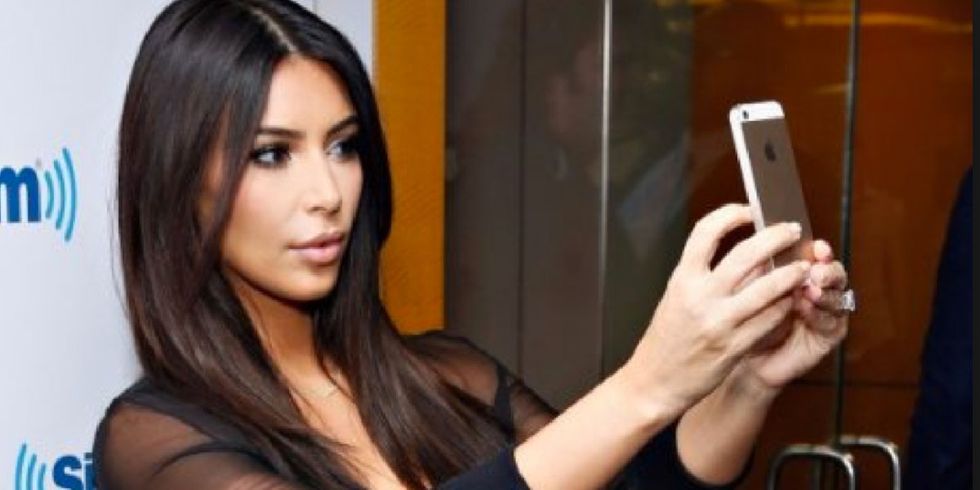 It must have triggered, like, an expletive-laden tirade or, like, an ice cream binge with a silver spoon.
Because, like, just hours before Kim was, like, due to leave for Las Vegas for, like, a weekend of decadence with her pussy posse, she chipped her tooth and had to squeeze in an emergency visit to her dentist, Dr. Kevin Sands.
She was, like, fucking pissed.

However, he was able to restore her famous smile in time for Kim to make it to The City of Sin, where she hosted a bash at Hakkasan.
Pussy posse pals included Maria Menounos, Larsa Pippen and Carla DiBello.
They were there to celebrate their friend Ariana's bachelorette party.
As Popdust previously reported, last weekend Kim took to Snapchat to leak a conversation between her husband and Taylor Swift talking about his controversial song Famous - which features the explosive lyrics:
"I feel like me and Taylor might still have sex / I made that bitch famous,"
In reference to Kanye interrupting TayTay's acceptance speech at the MTV VMAs in 2009.
Taylor insisted she had never approved the song.
Following the release of the tapes, when people accused her of lying, Taylor countered that Kanye never told her he'd call her a "bitch."
Where is the video of Kanye telling me he was going to call me 'that bitch' in his song?
It doesn't exist because it never happened.
You don't get to control someone's emotional response to being called 'that bitch' in front of the entire world.
Of course I wanted to like the song.
I wanted to believe Kanye when he told me I would love the song.
I wanted us to have a friendly relationship.
He promised to play the song for me but he never did.
While I wanted to be supportive of Kanye on the phone call, you can't approve a song you haven't heard.
Being falsely painted as a liar when I was never given the full story or played any part of the song is character assassination.
I would like very much to be excluded from this narrative, one I never asked to be part of, since, 2009.
Yeah, makes sense.
Wah! Wah! Wah!
---
READ MORE KIM KARDASHIAN INANITY....
Big Butts Have Been Linked To Intelligence, Kim!
ICYMI—Watch The Profoundly Deep Kim Kardashian Scott Disick Vagina Discussion
Kim Kardashian Nabs First U.S. GQ Cover, Reveals Same Nude Body Parts!
Iran Calls Kim Kardashian A Secret Agent And Arrests Selfie Girls!
Kim Kardashian Webby Awards Speech Is, Like, Really, Like, Profound

---