Top Stories
MUSIC | The electronic mastermind hands over his viral hit to three talented DJs for new versions.
Sony Music
"Hard nine to five, we go out tonight. Acting like we're best of friends but it's a lie," singer Boy Matthews barbs.
Remixes are a dime a dozen. Sometimes, they do little to add value to the original--often feeling sloppy and tangled. But other times, the musical compositions serve to exemplify the song's core, while sending shockwaves of intense fever and emotion into the air and aptly capturing the ferocity of the club scene and meshing of bodies. With such skilled electronic artisans as Flapo, KC Lights and Ferdinand Weber at his disposal, Saint WKND, 22, polishes up his viral hit "Make You Mine"--which has surged with over 400,000 streams on Spotify--with an accompany three-sided remix EP. Each entry clocks in between three or four minutes, leaving very little vanilla filler.
"Make You Mine" originally appears on his Golden Youth extended play (released earlier this year), featuring the title track which has netted millions of streams. "Hard nine to five, we go out tonight. Acting like we're best of friends but it's a lie," vocalist Boy Matthews lends his sharp skill set to the record. "What do I do, about me and you? I know it's mutual and it's so hard to fight." He then lays it all on the line with the pre-chorus, wailing, "When you look in my eyes. I'm looking at you when I shouldn't tonight. So, what do I do? ...'cause you got a guy." But, of course, if he had his say, things would be drastically different for the both of them. "If it was up to me, Tthen I guarantee I'd make you mine. There's nowhere else I rather be than by your side. So, I hope he keeps you satisfied. You don't know what you're doing to me," he confesses wholeheartedly on the hook.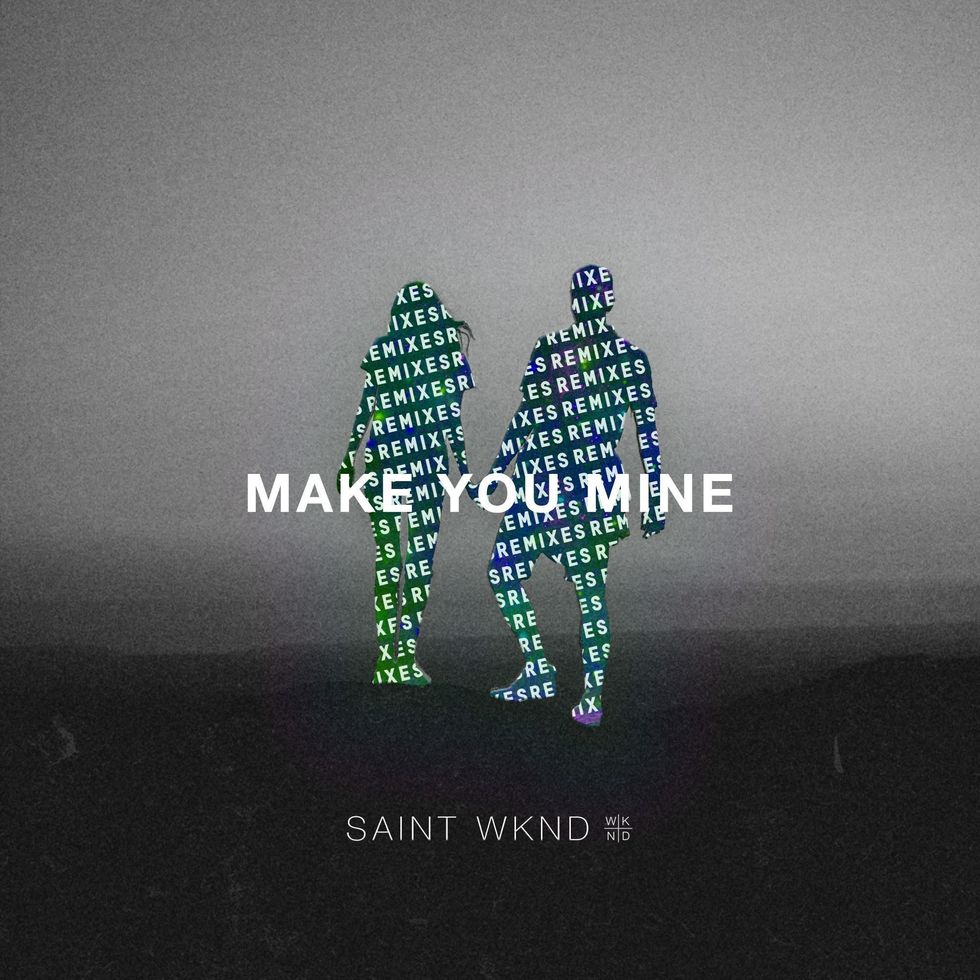 Sony Music
Each remixed overhaul hones in on very specific lyrics, subsequently given the song varied meanings and textures. But on the second verse, Matthews comes up with a solution, for better or for worse. "So, let's cut the ties and stop floating with the fiction in my mind. Reality keeps telling me, maybe if I met you first then you'd be mine," he bemoans. The erratic tones, as present on Flapo's concoction, for instance, tap into that unattainable fondness and clouded mindset.

Saint WKND, born Max Seethaler, hails from Munich, Germany, and sets the pace for the new age of pop. "As a kid of Generation Y, we ask ourselves what the purpose of our existence is. We feel that we are not good enough, that we don't have enough. We search for something and yet we sometimes don't know what it is," he told to Complex. "And the only way to escape is to flee into moments of ecstasy. We mostly keep our fears and secrets inside us, because our society is build around success. It's our eyes that speak sometimes more than our words do."
First breaking through on SoundCloud--and snagging more than 25 million streams--he teamed up with moody duo Hoodlem. He explained how that collaboration came to be, in an interview with a German website called Puls: "I heard [them] on Soundcloud and thought to myself: 'Wow, brutal voice.' Then I just wrote, 'Hey, let's do something.' And it was a brutally cool process, because suddenly you are together with other creative people That's simply the fifth of what you can do on your own."
Listen to the new EP below:
---
READ MORE ABOUT MUSIC...
Premiere | Neon Dreams thrill with new "Find a Way" remix featuring Sarah Mark
Premiere | EPOCH FAILURE raise hell on 'Warrior's Hymn' EP
Listen | FINN MATTHEWS calls out the devilish "Julia" in new song
---