Salma Hayek boobs—natural, fake, or who cares? That is the question.
Hayek made the most of her amazing bosoms at the London Evening Standard Theater Awards on Sunday.
At 49 years old, the Mexican-Lebanese actress and producer is still staggeringly beautiful, going on record to say that she wouldn't risk using botox but won't rule out plastic surgery.
Salma attributes her glowing skin to religiously following her grandmother's advice about washing her face before bedtime.
Okay good, but what about those boobs, Salma? Are we supposed to believe those are natural?
Angelina Jolie Will Show You Her Boobs!
Many people don't want to believe, given the number of celebrity plastic surgery sites that try to prove Hayek has implants. Comparing photos over the years, one might be swayed to believe she had a little help with that magnificent bust.
But more pictures add up to a good case that Salma is for real.
Kim Keeps Up The Krazy In Paris With Bare Boobs And Cowgirl Costume
She has spoken about her breasts in interviews, once confiding that when she was a girl, she prayed to the saints to give her boobs.
In an interview with Allure in 2011, she admitted that her breasts 'are not bad.'
Salma also credits her own skin care line for maintaining her smooth skin, explaining that some of the ingredients are derived from little known plans indigenous to Mexico.
Meet Beshine—Proud Owner Of World's Biggest Boobs (NSFW DUH!)
Looking closely at Hayek's face, you can see some subtle signs of age, but few wrinkles. And it's not uncommon for Latin women to age more gracefully that fairer skinned women. She is able to move her forehead and her smile creates expression lines, notes our expert, Dr. Ben Benham, Santa Monica dermatologist named by by Newsweek as one of the top 10 Physicians and Surgeons in the US.(Dr. Benham does not treat Salma Hayek but has many high-profile celebrities among his clientele.) These are signs of an un-botoxed face, the doctor agrees.
How Real Are The Kardashians? Kris Jenner Plastic Surgery Exegesis
As for Salma's boobs, weight fluctuations and childbirth do alter breast size, confirms Dr. Benham.
Perhaps more important, let's remember the miracle of padded push-up bras, as demonstrated by Kylie Jenner, below.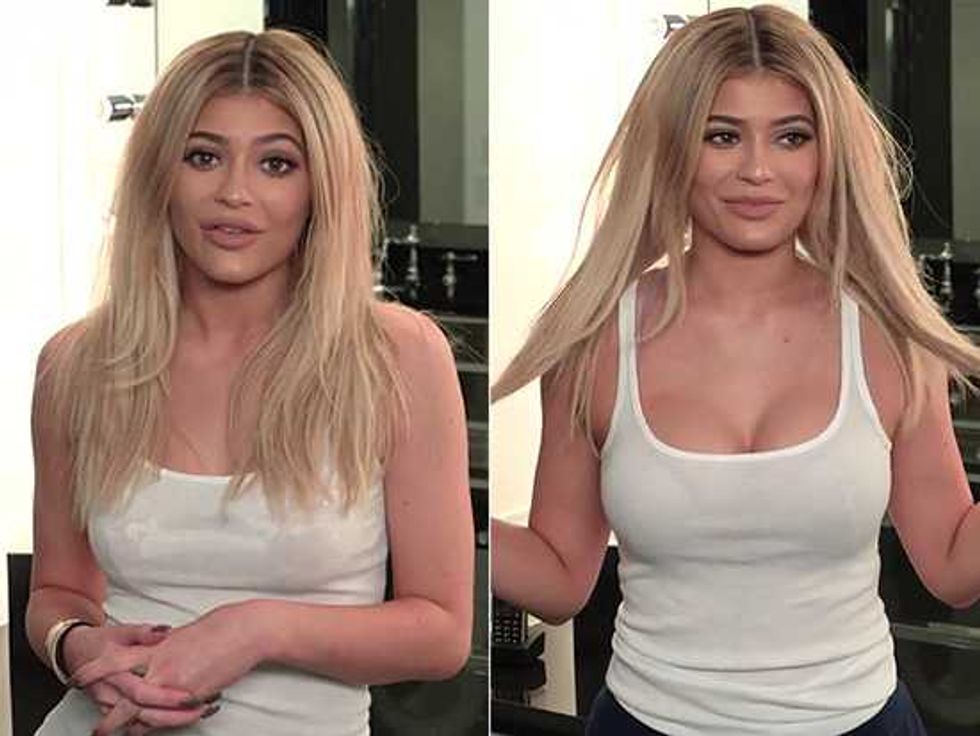 There are entire pinterest pages of before-and-after padded bra pictures. The difference can involve three cup sizes in some cases.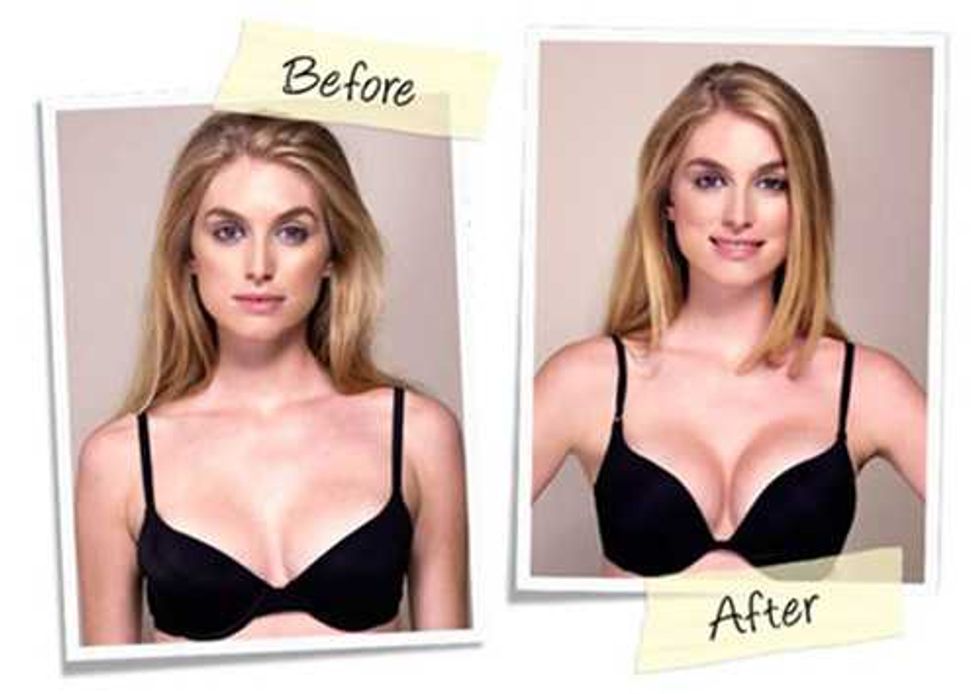 Salma Hayek is widely known for three things:
1. Her ambition.
2. Her fabulously wealthy husband.
3. Her amazing boobs.
The boobs are the icing on the cake of a vibrant, talented women, you might say.
Or, if you're a man, they are everything.
bs natural or fake plastic surgery