Top Stories
MUSIC | The Bay Area DJ dazzles with his latest track, another sampling of his forthcoming Electric Soul EP.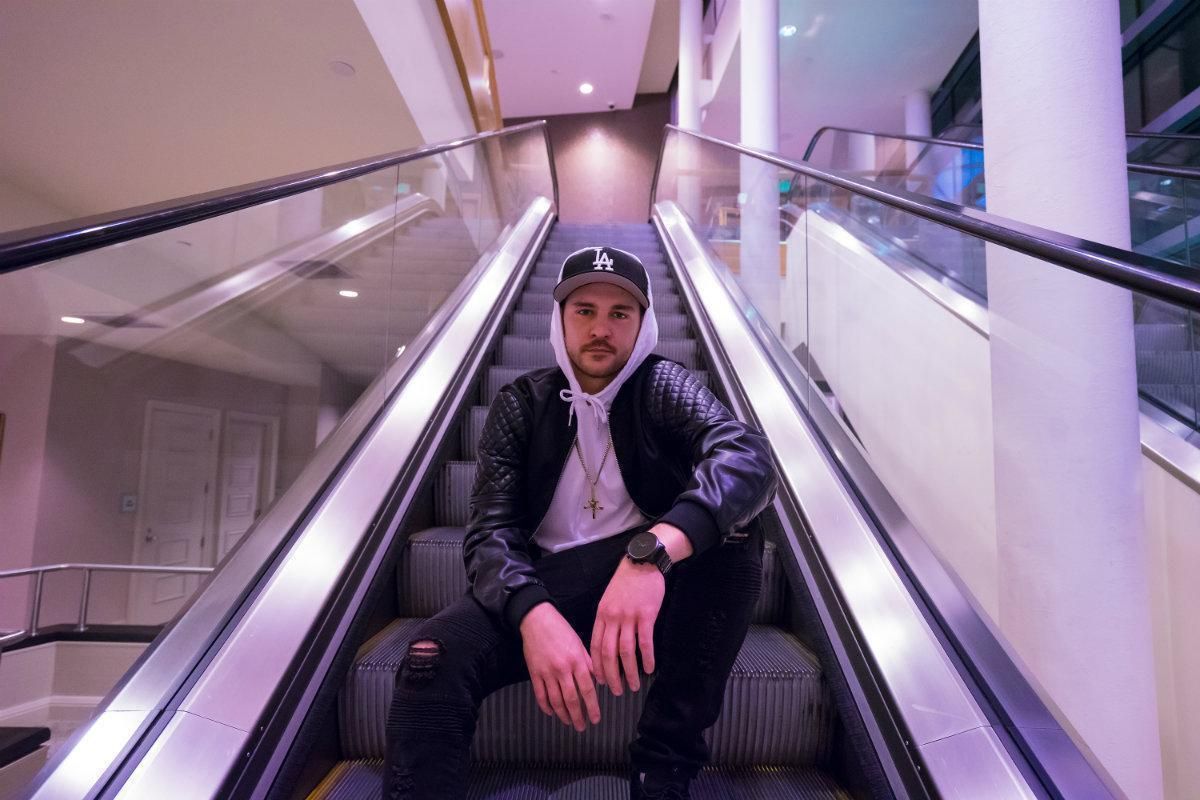 Dim Mack Studios
"We cowrote the entire song in less than 3 hours and the rest is history," says the DJ about his new collaboration.
Sam F, one of San Francisco Bay Area's most dangerous secret weapons, stacks his music wall-to-wall with thick and icy trap noise. As you'll find on such previous releases as the luxurious Laura Lux-featuring "Lets Work" and the scatterbrained "Flacko," he has a knack for hypnotic and moody and fevered temperatures. Earlier this year, he dropped the measured and syrupy "All We Got" (with Yntendo and Lizzy Land) and the brightly-textured "Limitless,' featuring Sophie Rose--the video of which has now busted down the 375,000 view count on Youtube. He has the world at his fingertips, conjuring up with sweltering allure of dirty club culture but with unquestionable aptitude and tightness for hooky Top 40-tapped beats. He's subsequently netted nearly two million collective streams on Spotify, and he shows no signs of stopping this train for colliding with the mainstream. To keep that momentum chugging along, he is set to drop his new EP, Electric Soul, on June 2, and today, he samples the project with the brazen "Zone" with JVZEL on lead vocal. "You think I care, but I don't mind," she coos on the opening lyric, projecting intense ferocity and strength.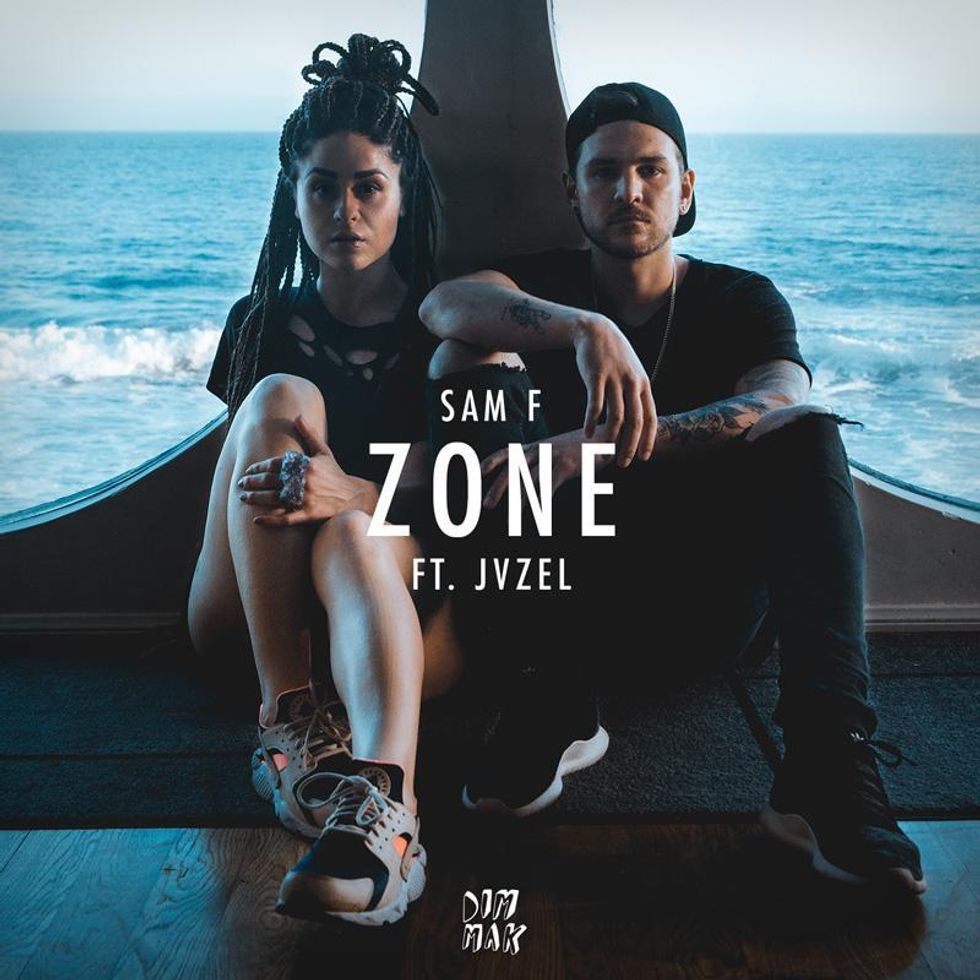 Dim Mak Studios
JVZEL later brings out the claws, if things weren't transparent enough. "I don't need your love. I ain't trippin' off you. So, baby, go slide up out my phone. I don't want you. So you can miss me with that shit you want," she hisses: enveloping and numbing production rises like the oceanic tides. The EDM drops divide the verses from the hook, as pieced together tracks that are cohesive but able-bodied to stand on their own.

Sam F explains how swiftly the throbbing banger came together. "The first time I had a session booked with JVZEL, we hit it off immediately. I pulled up an an old beat that I had set aside months before, and we just began vibing to it," he tells Popdust. "Our energy flowed perfectly, and it felt like we were operating on the same wavelength. We cowrote the entire song in less than 3 hours and the rest is history."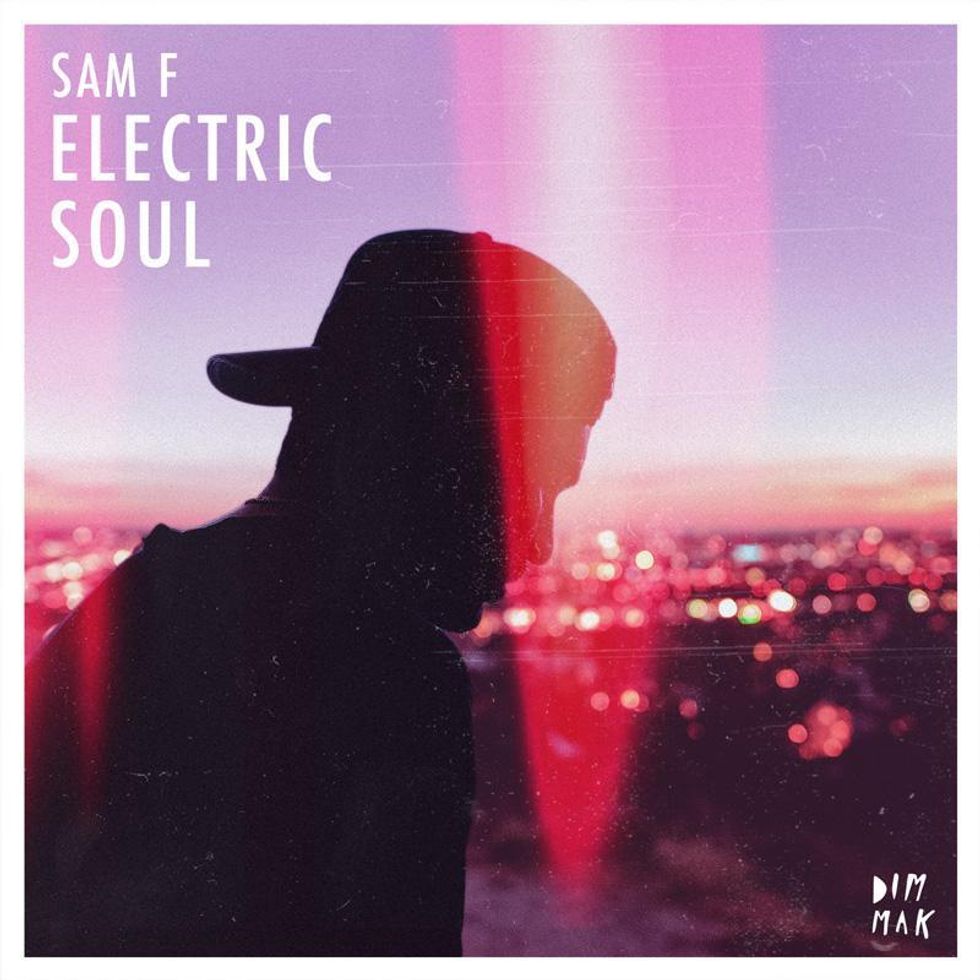 Dim Mak Studios
If JVZEL's velvet-smooth voice sounds familiar, that's because it is: her reworking of Ed Sheeran's "Shape of You" has notched 470,000 Spotify streams (leading to a No. 11 peak on the streaming service's Global Viral 50) and her feature on Coolwater Set's "The Coast" nears on two million. Seems to be the SoCal native is the magic ingredient for viral success and will (sooner or later) guide her to a major breakout. She also recently reimagined country singer Sam Hunt's "Body Like a Back Road" hit.

Sam F's Electric Soul EP also contains "Limitless" and "All We Got" (utilized recently for MVMT Watches' global advertising campaign) and two new electric-powered cuts, the title track (featuring Denny White) and the blurry "Jungle." In addition to his music, Sam F recently stepped into the role as host of Dim Mak Studios' radio show on iHeartRadio's Revolution Radio. Details and streaming here. Sam F has previously worked with such acts as RAS and countless others.
Listen below:
---
READ MORE ABOUT MUSIC...
Hear BIANCA RYAN's jaunty new anthem "One Day"
Premiere | CHASING MOONLIGHT live like "Legends"
KATY PERRY talks 'Witness' album, giving back & new 'do on 'Ellen'
---