Grammy-nominated singer Sam Smith sends a powerful message in this brand new music video for Lay Me Down, a searing ballad off his In the Lonely Hour disc. In the clip (below), directed by Ryan Hope (2Chainz, Pharrell Williams), Smith proposes a metaphor for the struggle of the LGBTQIA community for equal marriage rights. It opens with the powerhouse singer at what appears to be a candlelight vigil, with the camera panning around him as he is mourning the loss of a loved one (in this case, his own civil liberties). The footage flips to showcase the jubilation and delight that comes with a dazzling wedding ceremony, as he trades off vows with his beau. Ultimately the clip closes with Smith in a church pew, hoping for the day he can enjoy the same kind of equality as his straight counterparts.
On the song and video, he writes:
"This song holds a very dear place in my heart. With this video myself and Ryan Hope the director have decided to make a statement and showcase something we passionately believe in. This video shows my dreams that one day gay men and women and transgendered men and women all over the world, like all our straight families and friends, will be able to get married under any roof, in any city, in any town, in any village, in any country. I hope you enjoy it. I love you all."
Lay Me Down is only the latest release from his 2014 album, following Stay with Me, I'm Not the Only One and Like I Can. Smith is expected to take the stage at Sunday's (Feb. 8) Grammy Awards. Tune in at 8/7c on CBS.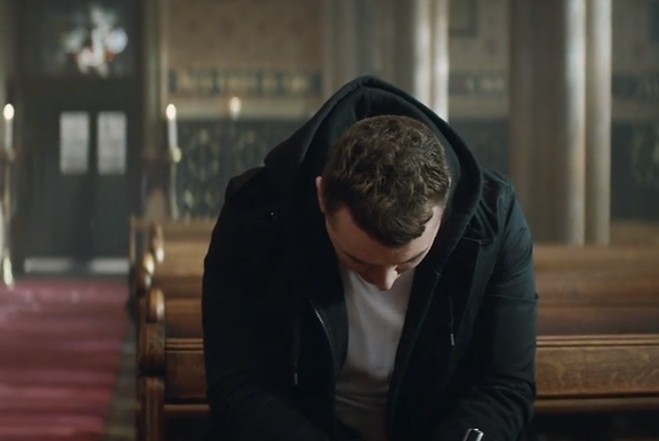 Stay tuned for Sam Smith updates. Be sure to follow @Popdust and @JasonTheScott on Twitter!