Top Stories
Dude is all up in the interweb—in a major way....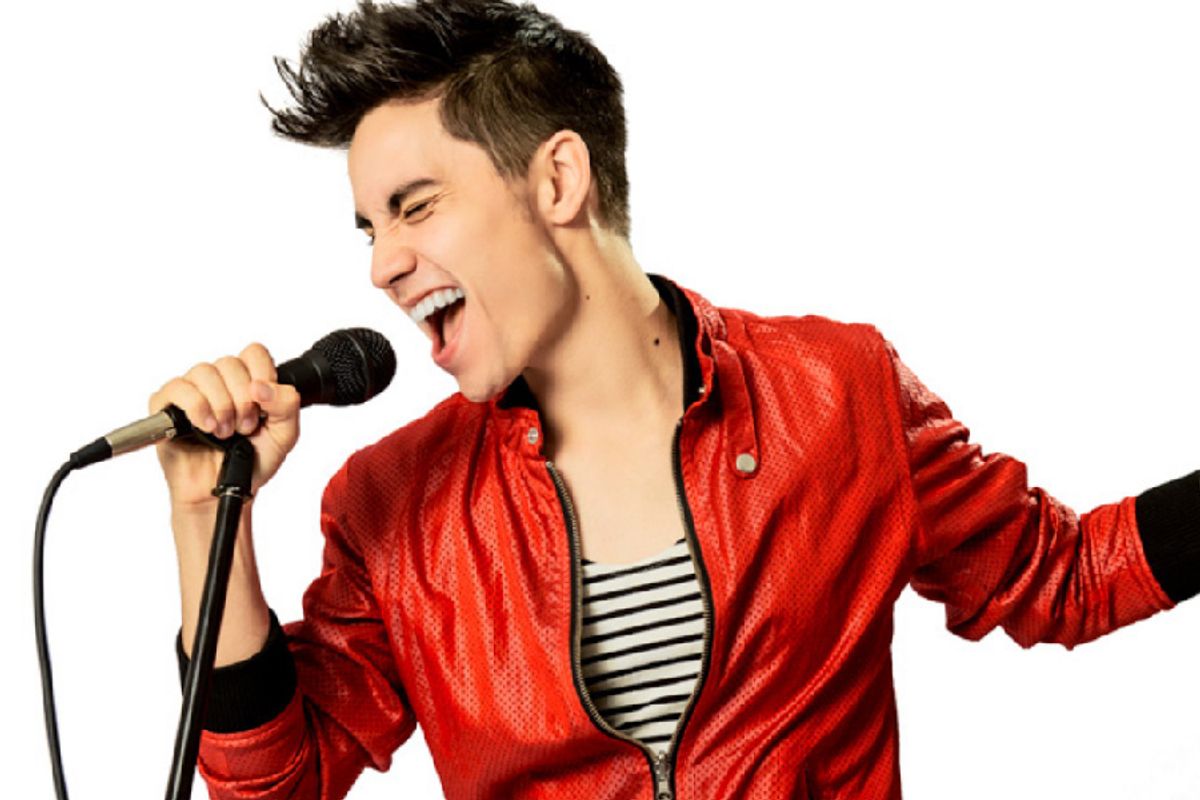 Sam Tsui is a YouTube superstar.
Scrap that.
Sam Tsui is a YouTube mega-star.
With over 2.5 million subscribers to his TheSamTsui channel, dude is all up in the interweb—in a major way.
But, what do you know about the 27-year-old musician?
Check out Popdust's 10 Sam Tsui essential facts to find out:
Sam Tsui essential facts 1:
East meets Mid-West
Sam was born in Pennsylvania, but his father is from Hong Kong, and his mom, who is of European descent, was born in Iowa.
In a nod to his father's Chinese heritage, Sam even speaks a little Cantonese!
Sam Tsui essential facts 2:
He's a classics Ivy leaguer
Tsui has brains as well as talent and looks.
Sam attended Yale, where he majored in classical Greek in addition to studying Latin. He graduated in 2011
Sam Tsui essential facts 3:
The Schneider connection
Tsui grew up one street away from fellow social media superstar and collaborator, Kurt Schneider.
The pair attended Wissahickon High School together in Ambler, Pennsylvania.
And the rest, as they say, is YouTube history.
Sam Tsui essential facts 4:
He's a giver
Tsui participated in this year's #Tubeathon in association with the American Red Cross.
And, he donated 100% of the proceeds from his 2013 Unsinkable duet with Elle Winter, towards pediatric cancer research.
Sam Tsui essential facts 5:
Hollywood fan base
Tom Hanks is a BIG Sam Tsui fan!
When the actor addressed Tsui's graduating class at Yale, he name checked the musician a whopping three times during his speech!
Sam Tsui essential facts 6:
He's big into Downton in his down time
Tsui is a huge fan of the PBS British period drama Downton Abbey!
Don't believe us?
Just check out his Instagram page for proof!
Sam Tsui essential facts 7:
He's got the moves like Jagger
Tsui's background in high school musicals has given him a great grounding in dance.
And, boy, can he bust out the moves.
Check out his YouTube videos for evidence.
Sam Tsui essential facts 8:
He's a sell out
Sam's popularity doesn't just lie with YouTube.
He regularly performs to sell out crowds, and has a huge fan base across Asia.
Sam Tsui essential facts 9:
Out and proud
Sam came out as gay earlier this year—the day before he married his longtime partner, fellow Youtuber and musician Casey Breves.
Tsui came out via a vlog, labelled "coming out video of a sort", during which he announced,
Waiting to tell you guys about this does not mean that I am or was ashamed of anything.

I am incredibly proud of who I am and very proud of my relationship with Casey.

I also never really felt the need to do a big teary coming out video because honestly in my daily life it's such a non-issue and such a small facet of who I am.
Sam Tsui essential facts 10:
He makes serious bank
According to Celebrity Net Worth, Tsui is worth a cool $1 million.
Not bad for a boy from Blue Bell Pennsylvania.

For more entertainment, music and pop culture updates and news, follow Max Page on Twitter
---
READ MORE...
This Water Bottle Flip At A High School Talent Show Is Seriously Awesome
OUCH! Corn Drill Challenge Goes Horribly Wrong For This Chinese Woman
Police Over The World Take Up Running Man Challenge
600lb YouTuber Jumoke Hill Lost 60lbs Dancing In His Viral Videos!
Terrifying Buenos Aires Attempted Armed Robbery Captured On Tourist's GoPro

---