Most music is about, in some way, good vibes, feeling happy. While this does not always get us the chart-topping joy of the Pharrell variety, emotions such as love, accomplishment, love, sex, financial gain, sex and love are common in popular chant. Even songs about heartbreak make the presumption that you have a heart to break. Songs about loss are different, they are the strange domain of subdued baritones, croaking over pianos. Leonard Cohen is a beloved example, now that he's croaked himself, but I'm thinking of something more inscrutable, that Van Morrison thing. Words that are buttered up and butchered, syllables stabbed into little pieces and left on the floor. Longtime performer in this mode is London singer Sampha Sisay, who goes by Sampha, and blew up on some critically-acclaimed Drake back in 2013 (sorry, Sixes) and appeared on at least two of last year's most acclaimed singles (Solange's "Don't Touch My Hair" and Kanye's "Saint Pablo") and who is releasing a record of earnest and undeniable pain and loss centered around the death of his mother.
The album is Process and listening to it is the experience of talking to God and hearing him tell you that it is not going to be okay. You will die, the borders of life are finite and the beauty found in listening to (or writing and recording) pop songs comes to mean jack shit. Which is why, maybe, many of the sounds on Process don't feel quite like songs. The album was, per Rolling Stone, pummeled over hour-and-a-half stream-of-consciousness sessions on a piano that were then chopped up by Sampha and producer Rodaidh McDonald into songs and those songs stacked together into a record. But Process isn't the droll ambient record that process would suggest: McDonald has history been behind the booth with Adele and has had a hand in mixing all three xx albums, so he knows how to make melancholy pop and ambient textures tight. Midway through "Blood on Me," a song Sampha told Genius was culled from "30 minutes of piano playing" in front of a projection of waves crashing, McDonald throws in a bass drop.
The ethereality is lyrical. Words are pulled out of a mist of strangled pain and, taken as a whole, come out to a tone poem totemic of cancer and loss. Phrases like "We don't have to talk, I just need you here," "Broken glass praying to be healed," emerge and then disappear in the middle of slices of classic soul and the warm buzz of synthesizers. Sampha's mourning and melancholy comes together most coherently on "(No One Knows Me) Like the Piano," a song that will be the favorite of anyone who rocked Death Cab after "I Will Follow You Into The Dark." A small vignette is found in the middle of Process' opener "Plastic 100°C": Sampha is smoking in a lobby waiting to see his name on his newsfeed and he feels a lump somewhere. "Usually I'd run home, and tuck the issue under/oh, sleeping with my worries, yeah."
Carrie Battan accused Sampha's earlier work--two EPs, the last, Dual, released on Young Turks in 2013--of being "sketchbook-like," suggesting that Process is where the production finally delivers the money shots. This doesn't do Sampha credit. He is one of the most interesting producers to emerge from the post-SBTRKT bass scene, with an ear for the strange snippet of analog, the right keyboard for the mood in the room: check out the creaking chimes on "The Motion," the Drake-collab Sampha co-produced with Graham's man behind the boards, 40. (which only makes sense: in addition to providing vocals on most of SBRKT's two records, Sampha is credited as a producer on much of SBRKT.)
McDonald's hand for slickly dressing the spawning and human mess of losing your mother to cancer and lethargically refusing to get out bed for weeks, the pain drenched over you like blankets, like light struggling through the curtains is at its most effective when targeted at Sampha's most melancholic instrument: his gorgeously cracked-to-pieces voice is warped into a lunging and warped sample of itself midway through the record's first single "Timmy's Prayer," which was released in May of last year. The sped-up soul should come as no surprise: Kanye wrote it with Sampha during the sessions for "Saint Pablo." But while "Timmy's Prayer" shares some structural similarity to 'Ye's own take on prayer music, McDonald gives it handclaps that are more top 40 than gospel, though its simmering snatches of electo-R&B seem emit from an organ. The devotional? "If heaven's a prison/Then I am your prisoner," Sampha sings, in a sort of chant reminiscent of the way "too much, too much, too much" slickly jabs through the Drake single of the same name, where Sampha's Sade Adu-silkiness first reached many American ears.
The song I kept returning to, as I listened to Process some thirty or forty times since it magically appeared in my iTunes, was nothing on the actual record itself but, rather, "Heaven," a song by Beyoncé that appeared toward the end of her self-titled return after her own dry spell. On an album dominated by crackling empowerment anthems and sultry sex jams, "Heaven" was the somber piano ballad that lay bare like a dying Christ, as if atoning for Kanye's promise to "pa rum pa pum pumin' all on your stomach" on the "Drunk in Love" remix. Beyoncé, in the song, curses the same heavens that Sampha appeals to, in her case for taking a BFF (played by Ashley Everett in the music video), and cinematically implores, more Whitney than Mariah, her voice traveling up a note and a half, that "No heaven couldn't wait for you/So go on, go home."

Process by Sampha is a beautiful album and very sad. It is out tomorrow. Buy it.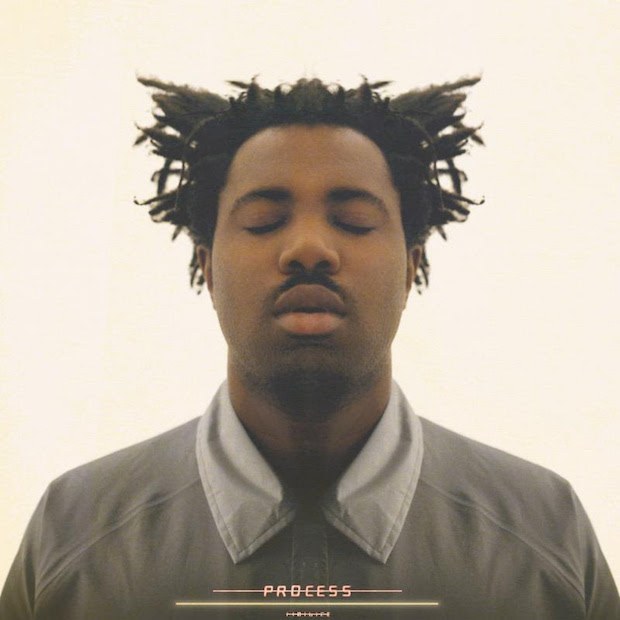 Meanwhile, watch Sampha direct "(No One Knows Me) Like the Piano" at Adwoa Aboah, who modeled for Calvin Kline last year, in a music video.