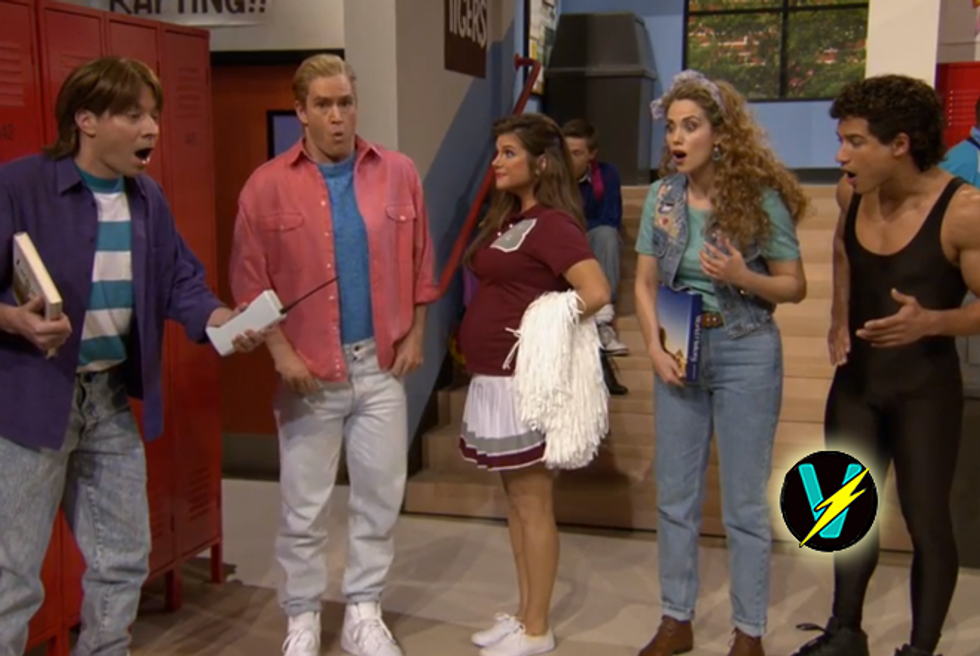 In today's news: another case of yearning nostalgia. During last night's (Feb. 4) Tonight Show Starring Jimmy Fallon episode, the cast of the now-iconic Saved by The Bell (sans Lark Voorhies and the troubled Dustin Diamond) reunited for a hilarious skit. And now, we're feeling super old and reminiscing about parking in front of the TV set every afternoon. Mark Paul Gosselaar (Zack Morris), Mario Lopez (AC Slater), Elizabeth Berkley (Jessie Spano), Tiffani [Amber] Thiessen (Kelly Kapowski) and Dennis Haskins (Principal Belding) stole our hearts all over again.
But it's alright, 'cause we're saved by the bell! In the clip (below), host and comedian Jimmy Fallon reveals he actually attended Bayside High, stepping back into time and donning a signature '80s, early '90s colorful outfit. The sketch includes references to Jessie's caffeine pill addiction (I'm so excited! I'm so excited! I'm so...cared!), Slater's love of black unitards and Zack's giagantic cell phone and classic time freeze.
Oh, and as a bonus twist: Zack knocked up Kelly!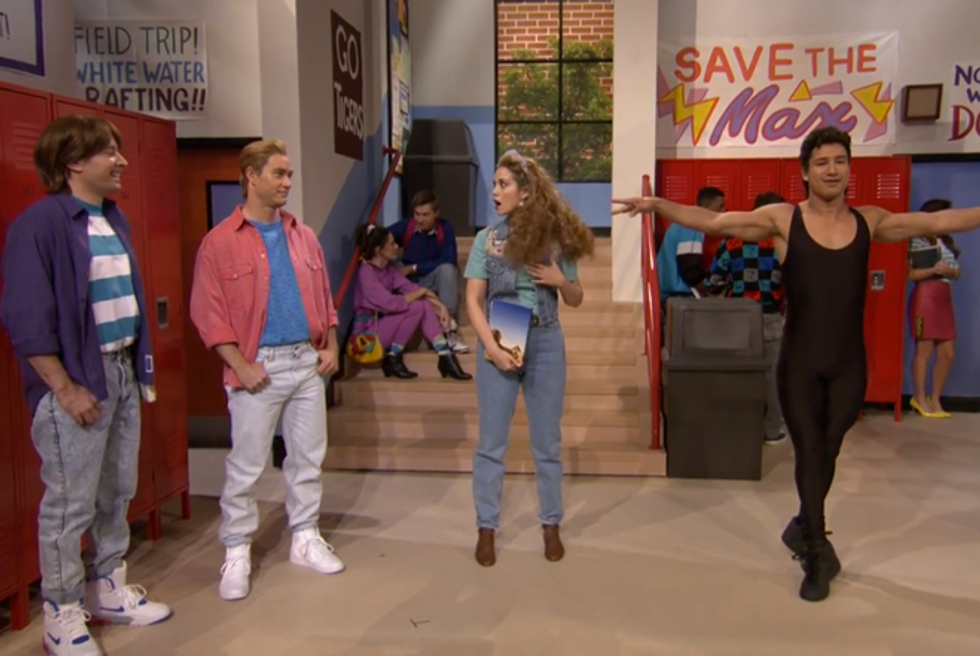 Stay tuned for more updates. Be sure to follow @Popdust and @JasonTheScott on Twitter!