TV
Four women have filed a lawsuit against actor and Scientologist Danny Masterson, the Church of Scientology, and its creepy, enigmatic leader, David Miscavige.
We're familiar with the Catholic Church's abusive priests, child-abusing Jehovah's Witnesses in the UK, and fundamentalist Mormon sects condoning child brides.
Now, it seems that the closest likeness the Church of Scientology has to a legitimate religious organization is a shameful history of sexual abuse. This week, Leah Remini's controversial, Emmy-winning A&E series Leah Remini: Scientology and the Aftermath ended with a two-hour finale featuring four women's stories of sexual assault by actor and Scientologist Danny Masterson (That 70's Show)—and how the Church of Scientology systematically covered it up.
1. BREAKING: The women who have accused @dannymasterson of rape, have sued Scientology, its controversial leader Da… https://t.co/kNcNw7sJLM

— Yashar Ali 🐘 (@Yashar Ali 🐘)1565829586.0
Two weeks before the finale aired, Huffington Post contributor Yashar Ali broke the news that the organization was accused of "stalking, intimidation, and conspiracy stemming from rape allegations." Four women have filed lawsuits against Masterson, the Church of Scientology, and its enigmatic leader, David Miscavige. In 2017, Remini and co-host Mike Rinder (a former high-ranking official within the church), reportedly agreed to postpone the special as to not interfere with the LAPD's investigation. However, after nearly two years, Ali criticized that the investigation "inexplicably stalled" despite "overwhelming evidence."

As such, Remini's interviews with two of the accusers were a call to action. Filmed in front of a live studio audience, the special included Marie Bobette Ríales, who dated Masterson in 2002 and alleges that Masterson repeatedly drugged her and sexually assaulted her while she was unconscious. A second woman, Crissie Bixler, appeared in a pre-filmed interview from 2017 recounting her abusive relationship with the actor in the '90s. She described him as "controlling and violent." She detailed a 2001 incident in which she blacked out during dinner with Masterson. "Last thing I remember is getting up from the restaurant to go home. Complete blackout," Bixler said. "The next day when I woke up the back of my head hurt, and I thought I'd fallen. I thought I was poisoned. I didn't know where I was. He was downstairs sitting at his desk... I went downstairs and asked what happened. He just kind of chuckled. I said, 'I'm in a lot of pain.' I was ripped. I was injured. He started laughing. He said, 'Oh, I had sex with you last night.' I said, 'Was I unconscious?' He said, 'Yeah.'"
The two remaining plaintiffs in the lawsuit prefer to remain anonymous. As for Ríales, she says she was inspired to come forward after hearing about the backlash against Bixler's allegations after she reported the abuse to the Church of Scientology. "I knew a lot of things were wrong in our relationship," Ríales said. "Never once did it occur to me that he was doing this to other girls."
The common thread throughout the women's stories of abuse is the Church's invalidation of the alleged victims. Bixler says she reported the incident to an ethics officer within the organization but was told, "It's not rape if you've been in a consensual relationship."
Furthermore, stories of sexual abuse have shadowed the organization for years. The finale of Scientology and the Aftermath also featured former scientologists who allege they were abused as children and forced to interact with their abuser for years afterwards. One man recounted having to "audit" (scientology's form of rudimentary talk therapy) a grown man who confessed to molesting a 5-month-old child—he was barely a teenager at the time. "When I was 13 I had to audit an older man," Joey Chiat said. "Here's a 13-year-old kid asking a 50-year old man, 'What fingers did you use?'...Very specific questions that we were trained to ask him." These accusers highlight Scientology's internal policies that discourage members from reporting abuse to law enforcement.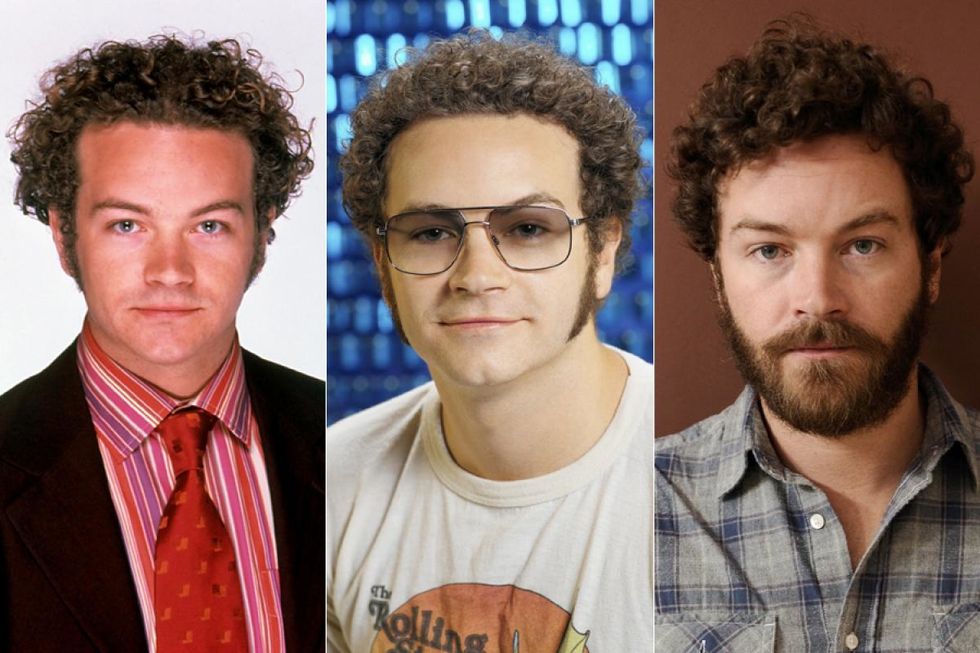 Of course, the organization has denied the allegations for years. When The Daily Beast reached out for a comment, a spokesperson replied, "The Church adamantly denies that it ever ignores any allegations of criminal behavior, especially at the expense of alleged victims. What is being stated is utterly untrue. This has nothing to do with religion. This story is being manipulated to push a bigoted agenda." A lawyer for the Church of Scientology was more accusatory of Leah Remini, telling EW that the recent lawsuit is "baseless" and a "dishonest and hallucinatory publicity stunt." The statement continued to call Remini's show "full of lies, distortions, and exhortations generating hate and bigotry" and that any further allegations she makes are "absolutely untrue, part of her paranoia, and unworthy of further comment."

Masterson has also denied all allegations, telling USA Today, "I'm not going to fight my ex-girlfriend in the media like she's been baiting me to do for more than two years. I will beat her in court — and look forward to it because the public will finally be able learn the truth and see how I've been railroaded by this woman."
'Leah Remini: Scientology and the Aftermath' (Season 3 Trailer) | Premieres on November 27 | A&E youtu.be
After leaving Scientology in 2013, Leah Remini has been fiercely outspoken against the abuses, manipulations, and toxicity of the "church." The three-season arc of Scientology and the Aftermath has been a call to action: Strip the organization of its tax exempt status. It's clear that revoking Scientology's religious exemption is the first step to curbing its menacing hold over people's faith, finances, and psyches. A Change.org petition for the IRS Commissioner to investigate the organization has nearly 20,000 signatures. It lists 11 reasons why Scientology disqualifies for the exception, including, "Scientology's internal cover-ups of child sexual abuse and rape as described by the victims of the sexual abuse and rape."

As for former members, Remini has used her show to reinforce the message: "It's not about me. It's about the people who are willing to speak out, good people who are willing to file lawsuits or speak to us on camera or speak to the Tampa Bay Times or go on CNN. Many people have left who did blog posts and YouTube videos way before me. These are the heroes."