New and totally unexpected Bestie alert? Selena Gomez and Jennifer Aniston were nearly inseparable at a party to celebrate the 45 year-old's new film Cake at The Chateau Marmont on Friday night.
They even wore matching LBD's!
"At one point they were even holding hands, working the room together," a source tells Popdust.
Gomez, 22, was utterly besotted with the Friends actress and Instagrammed a pic with the following note:
"I have not only been following her career as a fan since I was 8 and now get to watch her completely transform in her new movie CAKE, I have gotten to have real conversations with such a real heart, made my entire year. #cake #goseeit'
The film, which also features Anna Kendrick, Sam Worthington, and William H. Macy, stars Jen as a woman who suffers from chronic pain and after seeing visions of a member of her support group who committed suicide. She then seeks out the deceased's husband.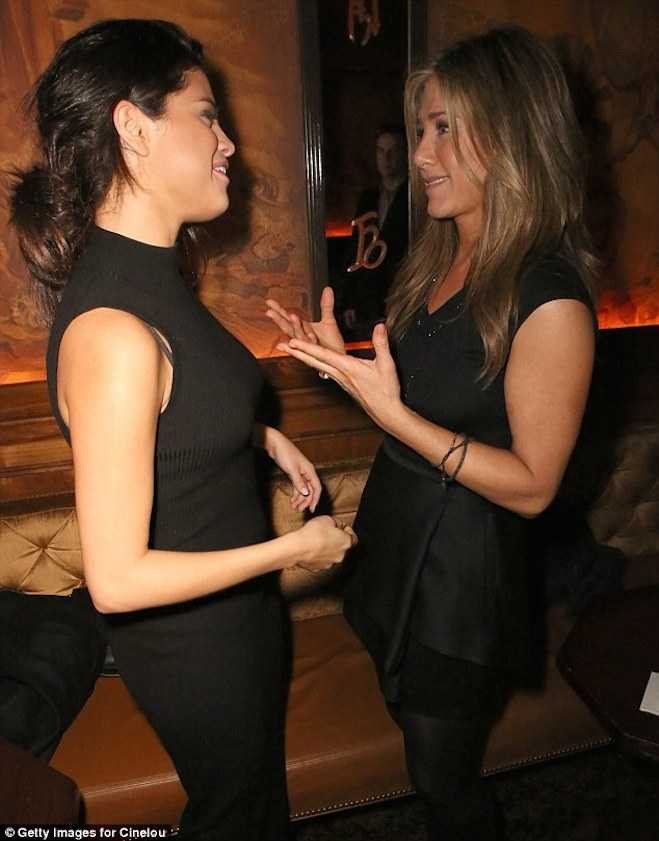 Jen's performance has Hollywood buzzing that she may be nominated for an Oscar.
"I gave myself about six weeks to really just disappear and connect with (the character) and this trauma, which is unthinkable. And I was just so excited and I ticked all the boxes in the actor dream role."
A waitress no more!