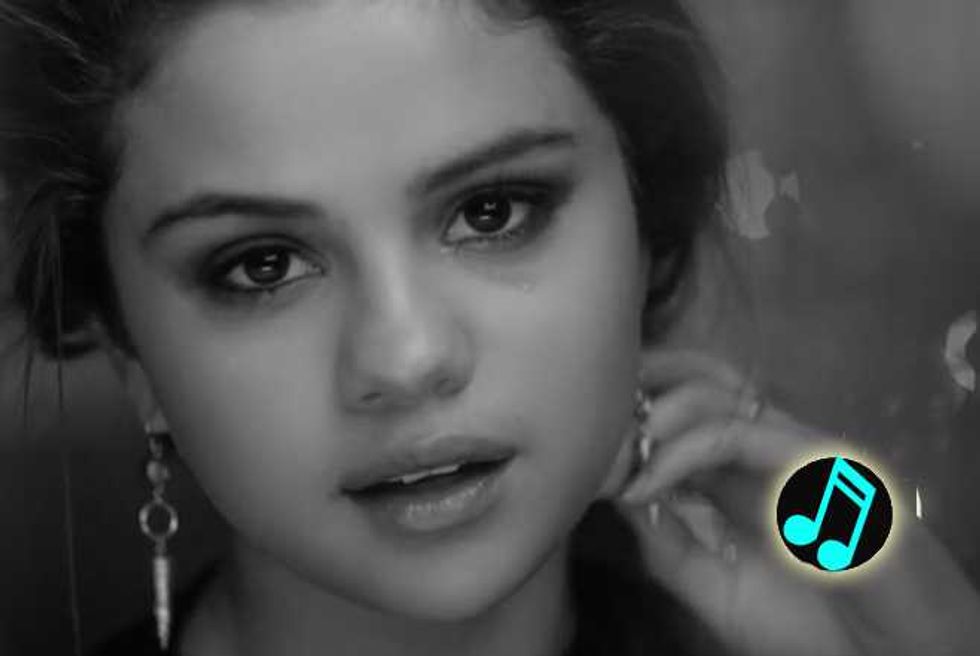 Selena Gomez bares her heart and soul, opening up emotionally in a way she never has before, in her brand new music video for "The Heart Wants What It Wants." Shot in a completely captivating way (including a cold open, during which she reveals heartbreaking truth surrounding a breakup), the clip offers up a harrowing look into a toxic relationship. "When I was onstage and thinking of...I felt like I know, know him though...I know his heart," Gomez, her voice crackling, says in the first few lines. "And I know what he wouldn't do to hurt me."
"But I didn't realize that...feeling so confident, feeling so great about myself and then it just be completely shattered by one thing, by something so stupid," she continues, holding back tears. "But then, you make me feel crazy, you make me feel like it's my fault. I was in pain."
The R&B-spun ballad "The Heart Wants What It Wants" (presumably about her on-again, off-again romance with Justin Bieber) serves as a sampling from her upcoming For You compilation. The greatest hits snapshot also features such hits as "Love You Like A Love Song," "Naturally" and "Who Says." Boasting 15 tracks and a music video, the album is expected to drop Nov. 24, via Hollywood Records.
Get 'The Heart Wants What It Wants' & pre-order my new collection 'For You' right here – http://t.co/l4dosY4uIQ pic.twitter.com/2xpidiL5iC

— Selena Gomez (@selenagomez) November 6, 2014
Stay tuned for updates. Feel free to follow @Popdust and JasonTheScott on Twitter!