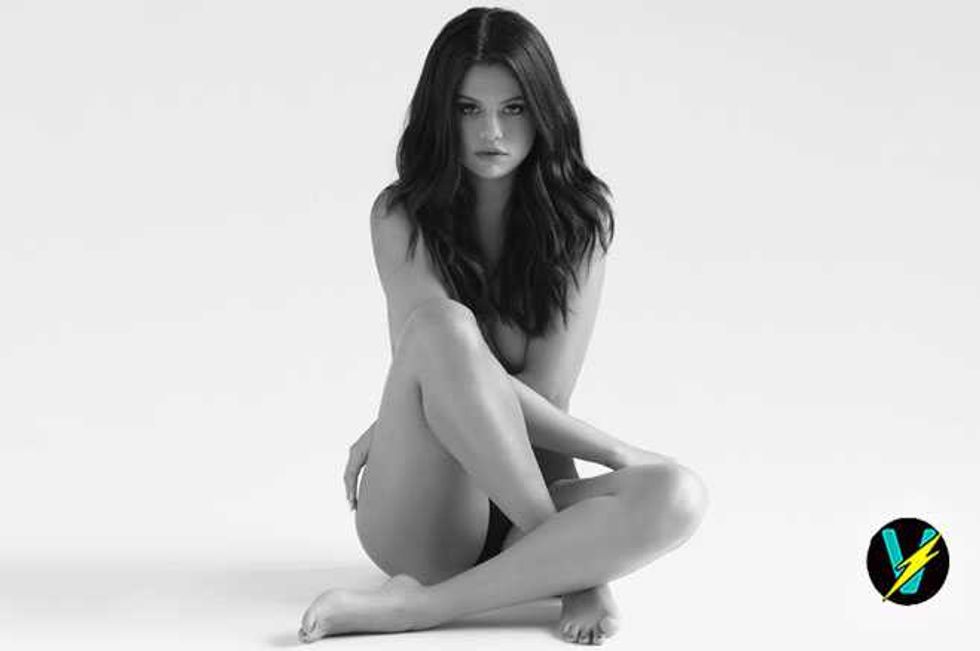 Selena Gomez Hands To Myself
Selena Gomez is so obsessed with a movie star named Christopher Mason, that she broke into his home half naked, rifled through his Fifty Shades of Grey-style wardrobe, tried on his clothes, and then stripped down to take a swim in his bathtub.
She had a creepy-tastic time until Christopher Mason, played by model Christopher Mason, got home and called the po po. What a buzz kill.
Selena Gomez—Camel Toe Serial Offender
At least that was happens in the video for her sexy Revival single Hands to Myself released Monday.
The erotic mini-movie was directed by Alek Keshishian, the man behind Madonna's infamous 1991 documentary, Truth Or Dare. Selena saw it and knew she had to have Alek bring her vision to life! He told Entertainment Weekly:
"I always like to find a different way of seeing a celebrity," he says. "[And] Selena's head was in the same place."
That's why they both decided that Selena should wear a diamond ring during her visit to Mason's home. "In my experience, a lot of these stalkers think that they're married to that person," he says.
But the closet…it looks just like Christian Grey's! Keshishian scoffs at the comparison. "I've never seen Fifty Shades of Grey. I just thought it was a way to quickly make it seem like it was somebody who had money and success."
Gomez and the director had met several times out and about, but this was their first time collaborating professionally— and the 23 year-old beauty made a fan out of Keshishian. "She's such a pro. You're working with somebody who knows how to perform to camera and for camera. We would be lighting with a stand-in and then she would come in and it would be a completely live shot with her. She's so good at it."
House Tour Tuesday—Selena Gomez's Stunning Calabasas Mansion
The versatile multi- hyphenate tackles a comedic role in Neighbors 2, due out this spring.
Video isn't on YouTube yet, but it can be seen here.
Selena Gomez Hands To Myself
Selena Gomez Hands To Myself