Frontpage Popular News
Does she ever have a bad day?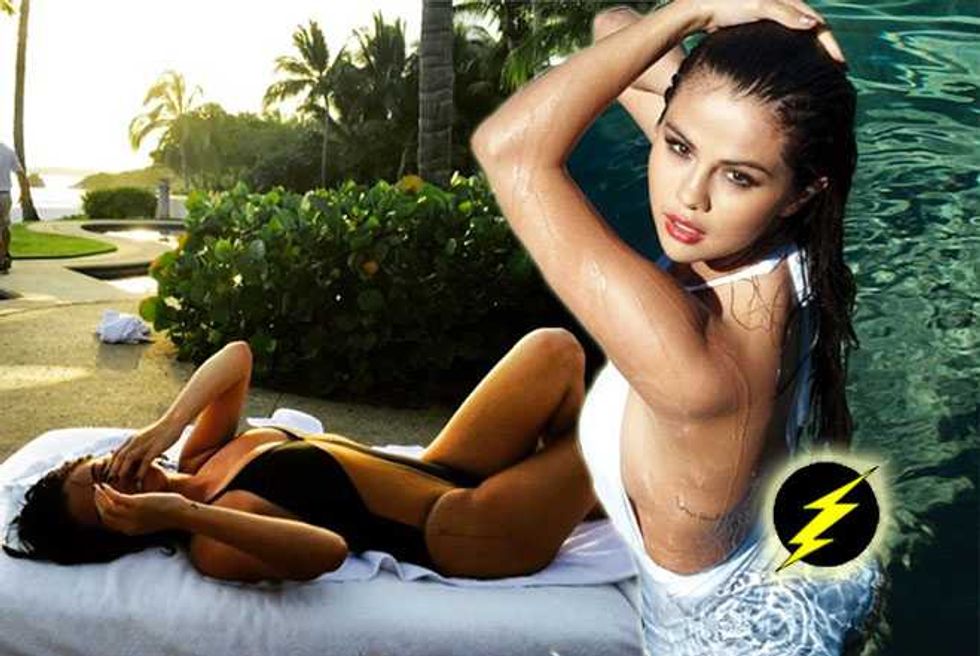 When the glorious Coco rocks the camel toe it just SCREAMS sex—but then, hey, it's the glorious Coco, everything she does screams sex, even working out at the gym, so go figure—However, when the Gomez does it, it's just kinda wholesome and shit.
Camel Toe Prevention Is Out There Ladies!
The 22-year-old was snapped engaging in some water sports down in Mexico (once again, of the wholesome type, natch) wearing a super cute, frilly, white bikini top, and some super, super clingy grey short shorts, which left VERY little to the imagination.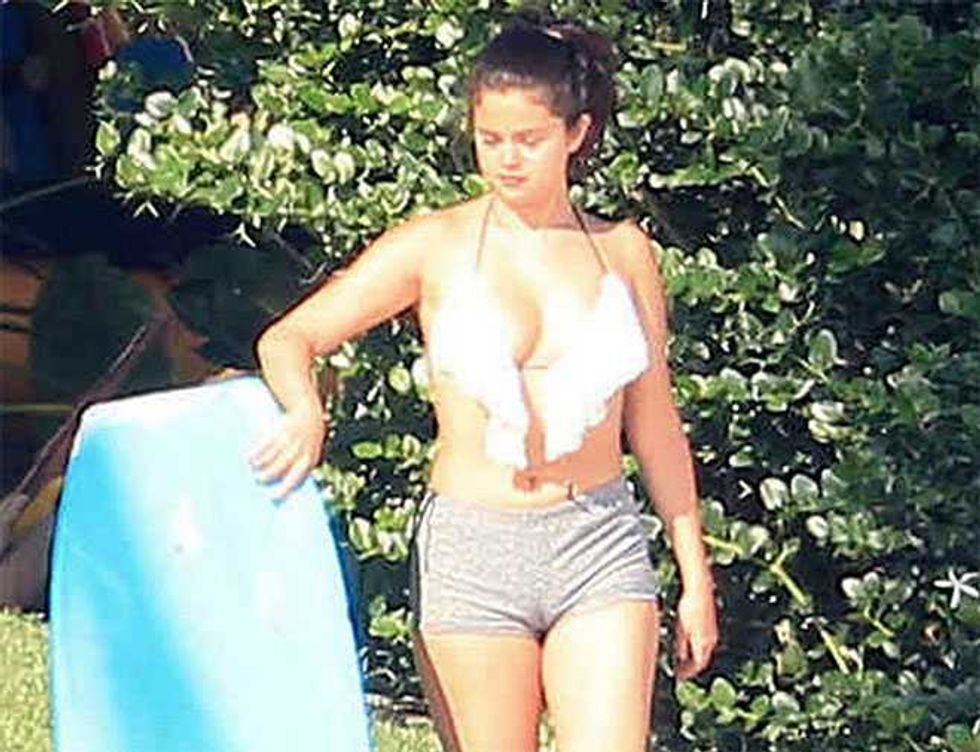 As Popdust previously reported, Gomez has been rumored to be dating EDM DJ, Zedd, whom she collaborated with on I Want You To Know.
However, despite Zedd posting a racy pic on his Instagram of an underwear clad Gomez face timing with him back in January, and sightings of the two holding hands at a Golden Globes after party, a source insisted to US Weekly that the couple is "just close friends" in addition to business associates.
So, who's to know how much stock should be put in reports that surfaced today, claiming Gomez and Zedd are done, because she just can't quit the Biebs….
Whatever the case may actually be, Selena certainly appeared to be having a most marvelous time with her pals South of the Border.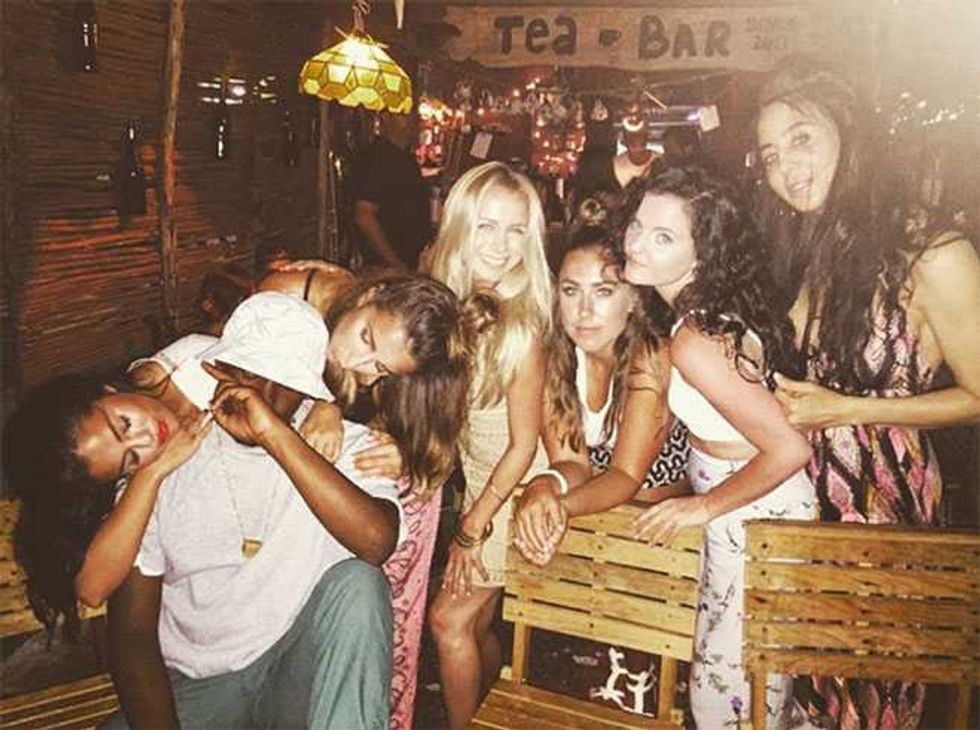 At least, according to social media.
Gomez posted video on Instagram last week titled "Girly moments at the casa" showing her and her girlfriends enjoying a relaxed dinner together—in addition to bikini clad pics of her chilling on a yacht; hanging with her pals in a bar; and, a super sexy photo of her sunbathing, which she captioned, "I love being happy with me yall #theresmoretolove"
Amen to that sister!