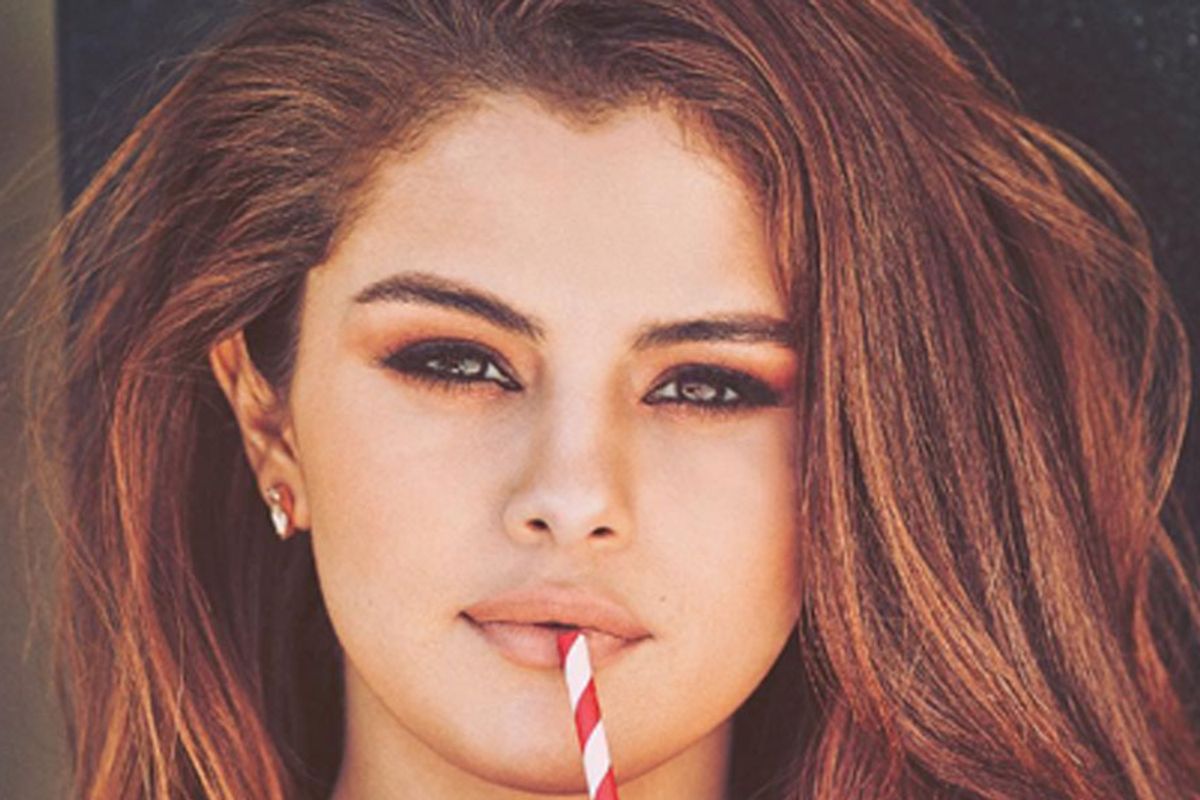 It's official.
Selena Gomez is the double Instagram queen after posting a photo that has garnered the most likes EVER.
The singer already has the record for the most followers, with a mind boggling 89.2 million people eager to check out her every post, and two weeks ago she posted a shot of herself from a recent Coca Cola campaign.
It's an amazing picture. She looks cute, sexy and flawless. She's drinking from an old style Coke bottle via a striped straw and the label on the bottle carries her lyric "You're the spark," from her track Me & The Rhythm.
The sultry snap today hit the record for the most liked photo on Instagram, with a staggering 4.1 million likes.
It's no coincidence that the previous record holder was her ex-beau Justin Bieber who shared a throwback shot of the two of them when they were together back in May.
It's safe to say Instagram users just LOVE Selena Gomez.
What's unusual (if it is true), is that she doesn't have a social media consultant to make sure her social media profile is always on message. the 23 year old reveals in an interview with this month's Hollywood Reporter;
"It comes in a moment when I capture something happening, and I go, 'Oh, that would be great for Instagram. I should post it.' I know it's boring, but that's genuinely what I do."
Selena loves a cute selfie and mixes up her feed with professional photos, behind the scenes looks of her current Revival tour and her new favorite—quick videos.
"I'm not sure there's a method to my madness.....I try to find a good balance of just being 100 percent myself and knowing when to post a really good selfie with good lighting."
The ex-Disney star will have plenty of opportunities to continue her Insta-domination over the next few months when she takes her tour over to Asia and Europe and she's leaving Taylor Swift (85.2 million) and Ariana Grande (78.6 million) for dust.

In fact, short of TayTay posting a secret wedding snap of her and Tom (totally possible) or North West posting her first selfie (don't think she's not in Selfie Boot Camp as we speak), Selena is set to be the Double Queen Of Instagram for some time.
---
READ MORE ABOUT SELENA GOMEZ...
Selena Gomez Topless Teaser As She Gets Ready For Big Tour
Orlando Bloom Selena Gomez Vegas PDA Shows What Happens In Vegas...
Selena Gomez Is Such A Creepy Stalker!
Selena Gomez Steps In To Defend Justin Bieber's Fans From His Bitchy Whining
---