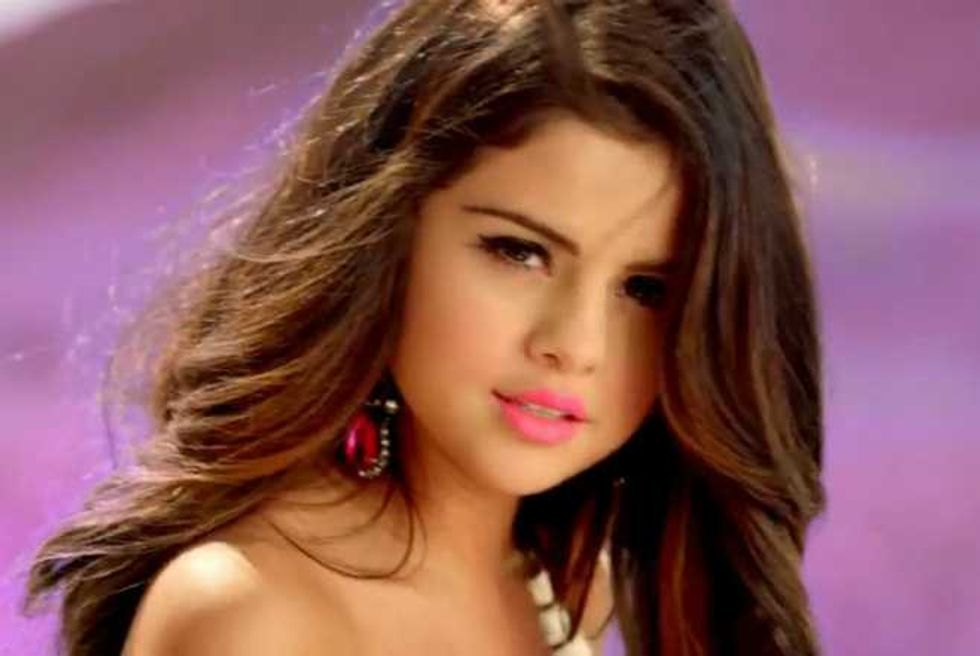 Selena Gomez is set to leave Hollywood Records, but not before she fulfils her contract by releasing a greatest hits album.
According to Hits Double Daily, the "Come & Get It" chanteuse is currently recording a couple of new tracks for the compilation, which will be her final release under her long-time label.
Throughout her pop career, the songstress has racked up approximately eight platinum or multi-platinum singles, so that should be just enough to pad out a hits package with the addition of some new songs.
Selena's impending departure from Hollywood Records comes a couple of months after the 21-year-old fired her old team and hired new managers and agents to help move her career, "into more adult-oriented fare." She already has two mature films in the pipeline: the crude comedy Behaving Badly, which opens in September, and the William H. Macy drama Rudderless. which premiered at the Sundance Film Festival earlier this year.
It looks like this upcoming greatest hits album is going to signal the end of Selena Gomez the teen idol once and for all. Are you ready to accept Selena Gomez the serious artiste and acteur?
For the best deals on Selena Gomez tickets visit TiqIQ.com