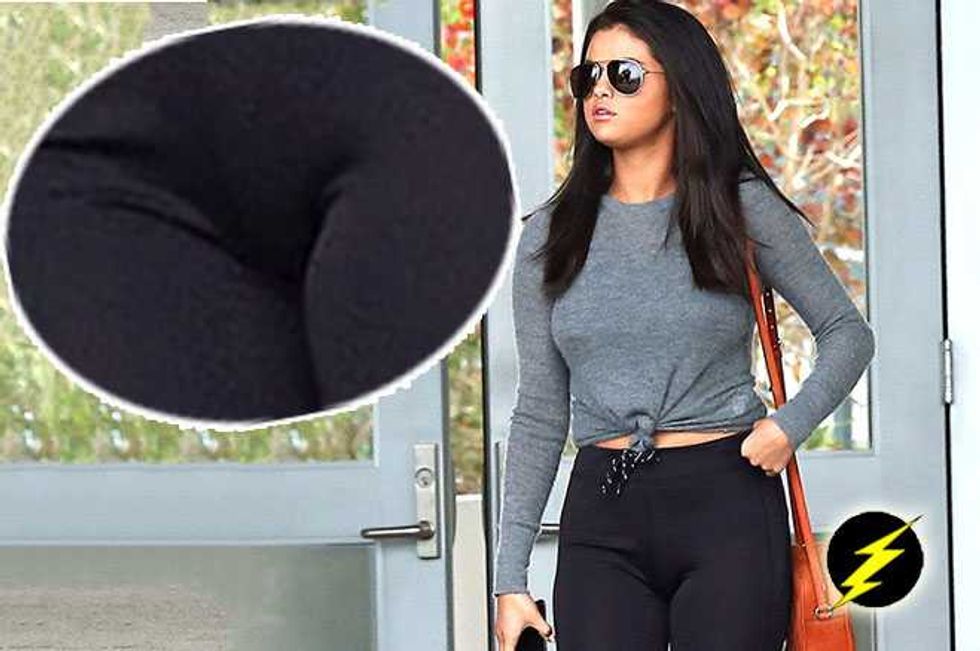 Selena Gomez headed out to lunch on Thursday, carelessly flaunting her camel toe making her a repeat offender on our crotch watch radar.
But Selena gets double props, because she covered all bases and left her bra at home too, earning her an honorable mention in the Free The Nipple campaign.
Selena has been rocking the show-the-skin look lately—she's all about the cut out trend and has been sharing steamy arty nude pics of herself in the shower.
Camel Toe Prevention Is Out There Ladies!
Hey, she's young, she's hot and she's free of the Bieber—what hasn't she got to feel good about?
Related Articles Around the Web