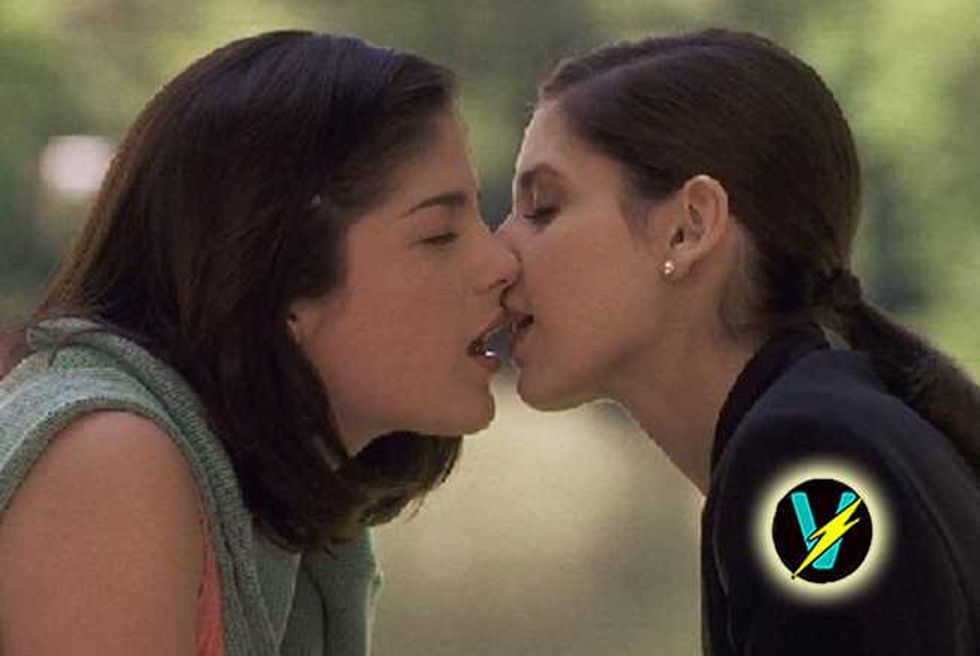 It was the slurp heard around the world. The year was 1999. The film was Cruel Intentions. It had it all.
Reese Witherspoon's post adolescent double Ds, a shirtless Ryan Phillippe, interracial dating, liberal narcotic use, and the jail bait lesbian scene between Selma Blair and Sarah Michelle Gellar that gave this great nation a collective boner.
The ladies recently took in a musical parody of Cruel Intentions that plays in Hollywood, and nostalgia got the best of them.
16-years later and still looking smoking hot, Blair, 42, and Gellar, 38, recreated their infamous french kiss while their busty friend and former co-star Reese, 39, looked on.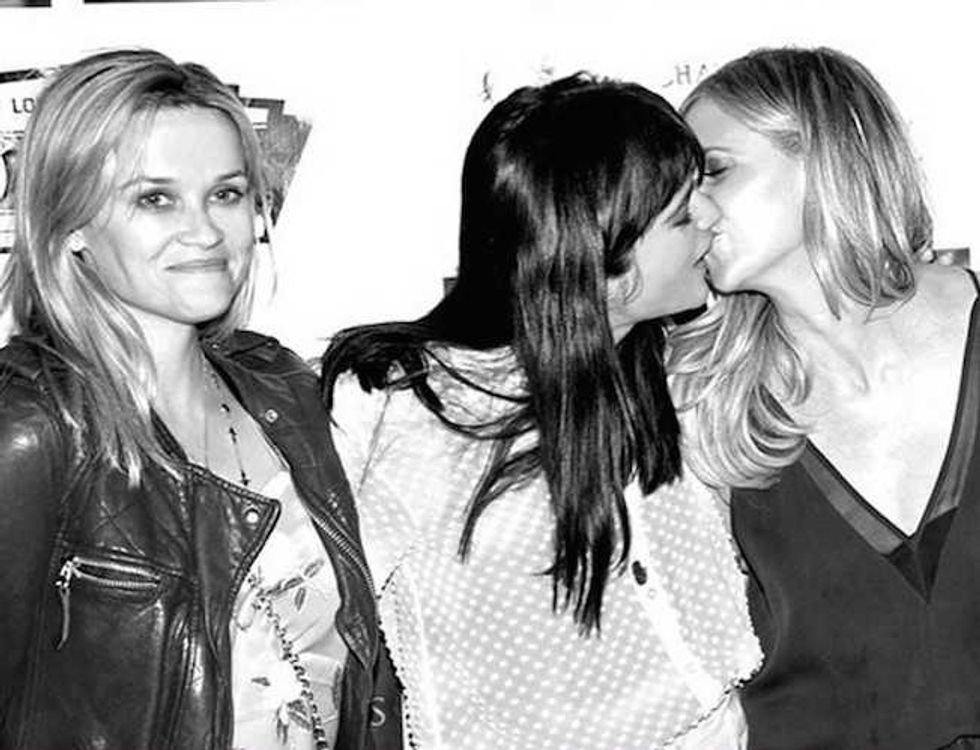 Thank you, ladies. Thank you so very much.
Meanwhile, check out Popdust's list of the ten best lesbian moments in film