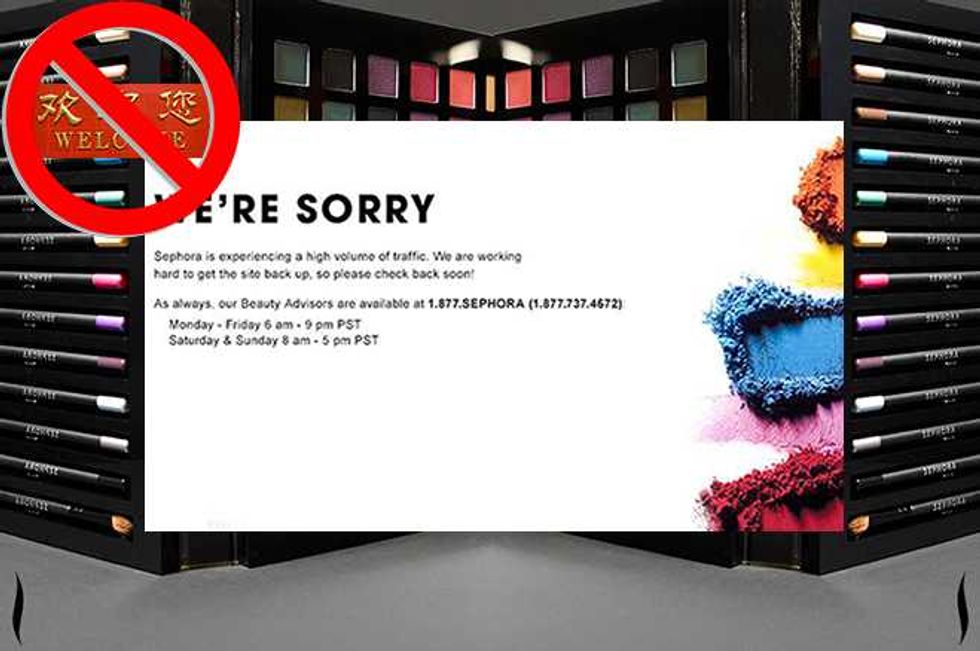 In an effort to block foreign entities from bulk-buying during it's annual 20% sale, Sephora has de-activated the accounts of customers in Northern America with Chinese surnames.
Not surprisingly, many of Sephora's Facebook followers are incensed. In a public statement, Sephora states:
As part of our ongoing commitment to protecting our clients and our brands, we have identified certain entities who take advantage of promotional opportunities to purchase products in large volume on our website and re-sell them through other channels. After careful consideration, we have deactivated these accounts.
Once aware of the disruption that ensued, Sephora responded:
If we are able to verify that your account was erroneously deactivated, it is reactivated immediately. Please call 877-VIB-ONLY (1-877-842-6659)
However, customers who have called the hotline were told that their accounts could not be reactivated at this time. Some were told to fill out a form, others were not even asked their name or account ID.
Today, while Sephora attempts to change the subject on its Facebook page, customers are still furious at being singled out for their ethnicity. The online journal ONTD posted a screenshot of irate comments.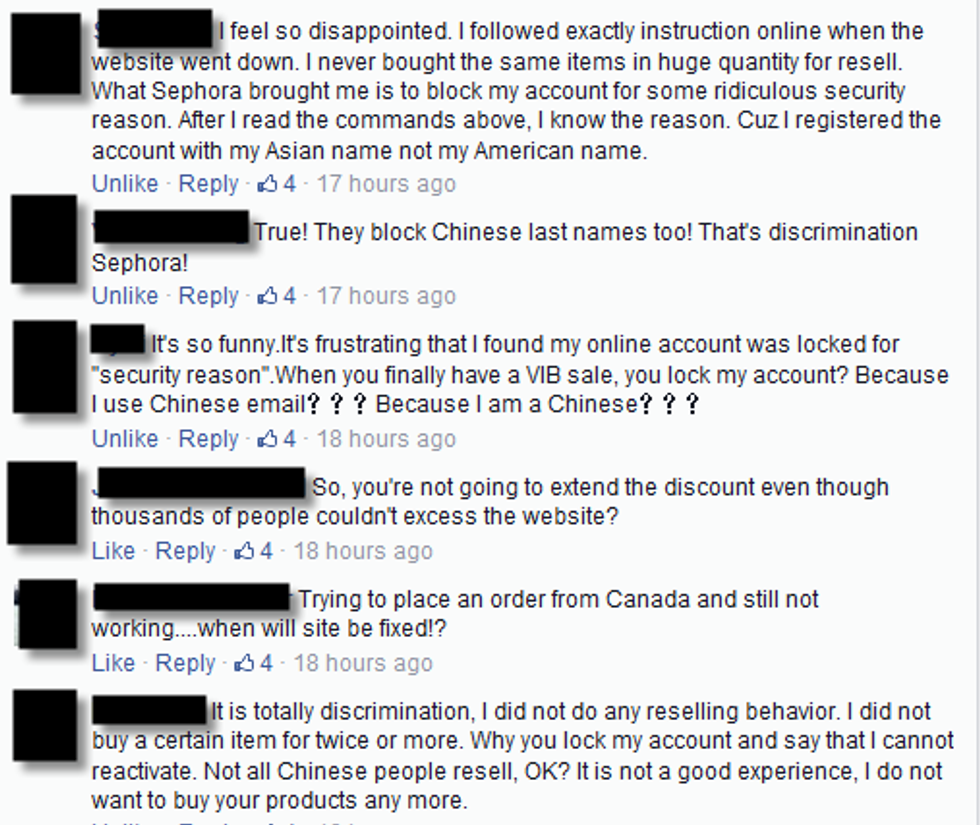 Couldn't Sephora distinguish a foreign re-seller making 'bulk purchases' from an ordinary customer?
It will take more than a weak apology for Sephora to live this down.
What do you think?