Any reason for the beauty bias peddler Sephora to close all of its U.S. stores, even for one hour, is cause for celebration.
But on Wednesday, their one-hour shutdown was an attempt to remedy 50 years of corporate racism by conducting "inclusion workshops" for 16,000 employees. Last week, R&B singer SZA tweeted that she'd been racially profiled in a Calabasas Sephora, posting, "Lmao Sandy Sephora location 614 Calabasas called security to make sure I wasn't stealing . We had a long talk. U have a blessed day Sandy." She added, "Can a bitch cop her fenty in peace er whut." In response, Sephora apologized on Twitter using balanced corporate lingo that upholds their two dogmas: "The customer is always right" and "But we can't admit that we're racist." They told SZA, "You are a part of the Sephora familial, and we are committed to ensuring every member of our community feels welcome and included at our stores."
So Sephora, possibly taking a cue from Starbucks' mandatory "racial-bias education" last year, closed down over 400 stores for diversity training: an ineffective bureaucratic tool used to project the image that a brand is "inclusive," despite contradictory data. The training is a token exercise in good publicity and damage control. As Katherine Milkman, researcher and professor at the Wharton School of the University of Pennsylvania, told HuffPost, "It's well-intentioned and it's unlikely that they're doing any serious harm, but Sephora is not going to solve racial discrimination today."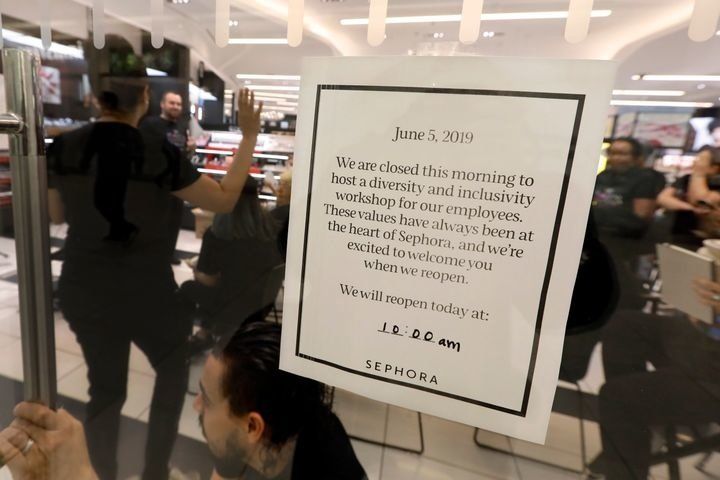 Associated Press
Milkman was one of the researchers behind the National Academy of Sciences' study on the effectiveness of diversity training. "Research we've done shows that these kinds of trainings don't do much to change behavior," she added. "The goal isn't exclusively to improve. The goal is to signal the brand cares and they're taking drastic action." At best, the study showed that diversity training may encourage female employees and people of color to support other women or minorities, but male participants did not display any notable changes in behavior. Furthermore, other studies suggest that mandatory diversity training can foster resentment towards women and minorities when it comes to hiring, pointing to declined rates among companies that enforce training.

Even if a company aims to use training programs for genuine change, a one-day session is just a "band-aid" on a larger institutional problem, as Milkman puts it. Of course, racism can't be solved in one day; experts who train retail leaders in inclusion and diversity point out the multi-faceted and borderline therapeutic tactics it takes to make diversity training work. Sephora has acknowledged that "the store closure is part of a long journey in our aspiration to create a more inclusive beauty community and workplace." Their company statement adds, "We'll be discussing what it means to belong, across many different lenses that include, but are not limited to, gender identity, race and ethnicity, age, abilities, and more."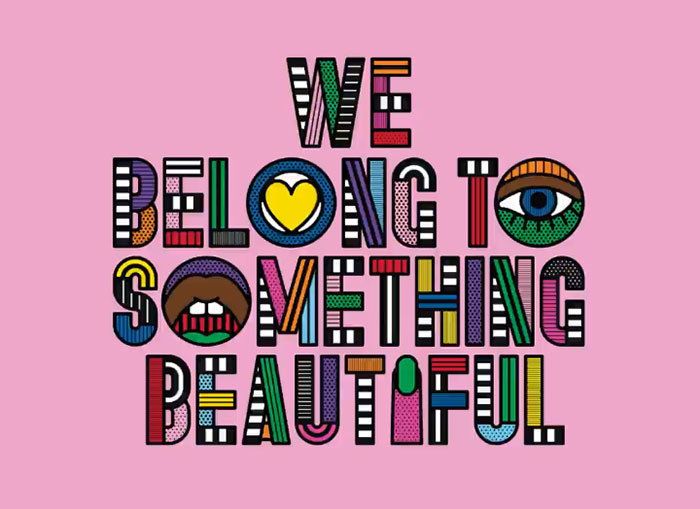 Sephora
Sephora claims that the training wasn't prompted by SZA's incident, but rather a pre-planned part of their "We Belong to Something Beautiful" campaign. However, it's widely-known that retail beauty stores, from Sephora to Mac and Ulta Beauty, seem to share a commonality of racial profiling. Customer complaints range from accusations of shoplifting to refusal of service, with customers of various non-white ethnicities experiencing discrimination.

Today, Sephora employees, now donning t-shirts bearing the "We Belong to Something Beautiful" slogan, have not publicly discussed the nature of the one-hour training. As for SZA, at least Rihanna responded to the incident by sending the singer a Fenty gift card with a handwritten note reading, "Go buy yo Fenty Beauty in peace sis."