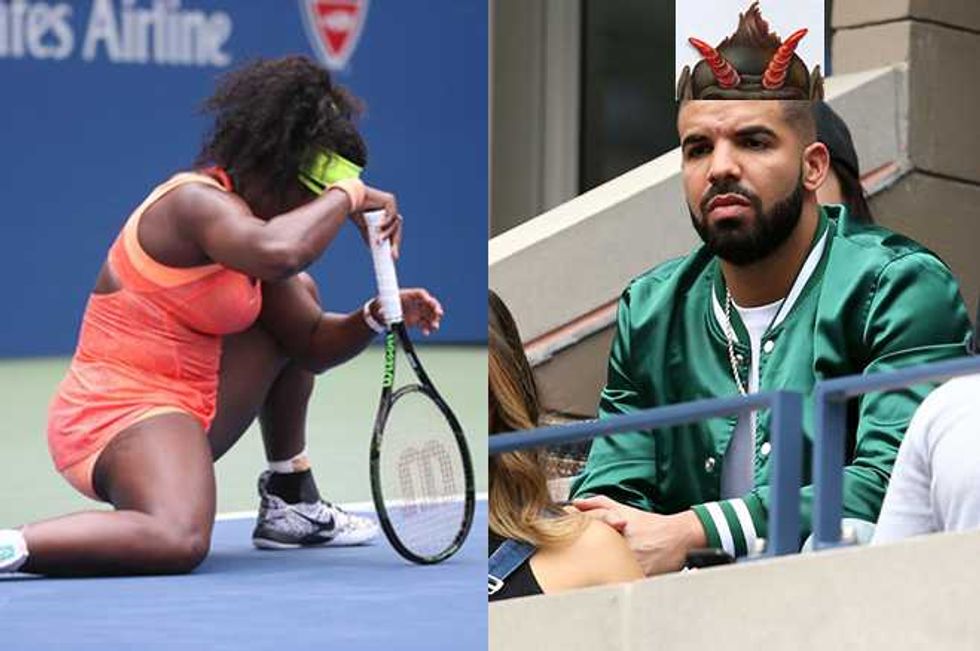 Serena Williams' startling defeat today in the US Open Semi-Final match is being blamed on Drake across social media and picking up steam at the time of this report. Drake's attendance at the game was the first time he stopped by the U.S. Open to watch Serena play...and look what happens.
Drake and Serena are rumored to be romantically involved, though neither has confirmed the relationship. Drake's song Hold On We're Going Home was blasted early in the match, to cheers from the stands. But then things went bad.
Drake Hotline Bling — The Best Vines And Memes
Drake has been accused of being a sports jinx before, and now he's the perfect scapegoat for Serena losing her bid to become the fourth female player in history to hold all four Grand Slam singles titles in one calendar year.
Drake, you motherfucker! Why???
The Drake-hating tweets ( #BlameDrake ) range from mild comedic reproach to over-the top accusations of Satanic interference. Mostly, the tweets are a way for devastated Serena fans to console themselves through humor...at Drake's expense.
It works for me! What about you?