Top Stories
Popdust spoke to a cavalcade of strong, talented singers, songwriters, musicians and producers about what it's like to work in music (as a woman) in 2017.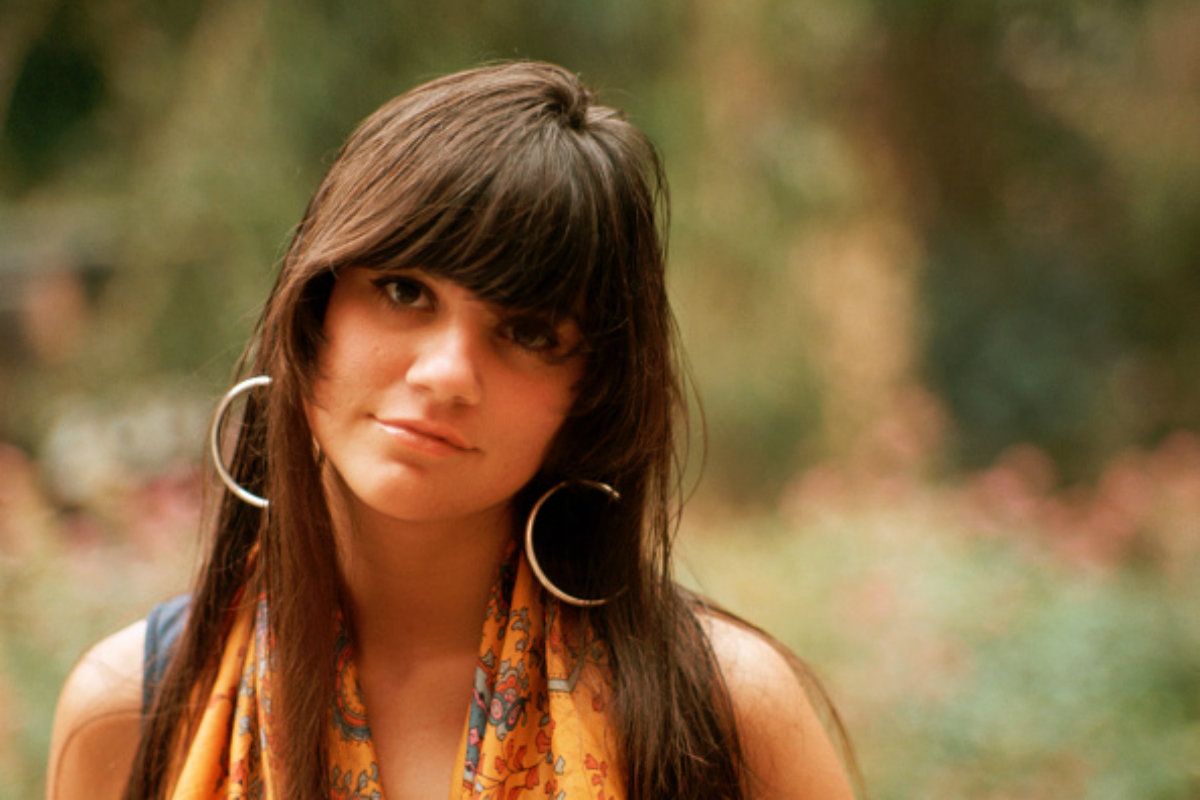 Hentry Diltz/Getty
"They were always trying to put me in the position of being boss.
They felt their masculinity was threatened being sidemen to a girl singer, therefore subservient to me. And if I was the boss lady...I'd put on my boots and get my whip and all that crap," Linda Ronstadt once said in a round-robin interview for Fusion. The year was 1969, and she had just embarked on her solo career, releasing her debut LP Hand Sown...Home Grown--on which she gender flipped Waylon Jennings' "Only Daddy That'll Walk the Line" into the provocative sanction "Only Mama That'll Walk the Line." "Well I'm a-workin' every day all you wanna do is play. I'm gettin' tired of staying home all night. Well, I'm a-coming unglued from your funny little moods," Ronstadt bellows on the answer song which swiftly became a staple in her shows well into the years which followed. She performed the song during her appearance on The Johnny Cash Show in June of '69, which would ultimately become a pivotal moment: for not just her career but her womanhood.

In her 2013 memoir, "Simple Dreams," she recounts an especially harrowing incident surrounding her appearance on Johnny Cash's show. Late one night, one of the producers phoned her up to give her notes about her performance, offering to come to her hotel room. At first, she rejected the offer--and then he called again. She relented to his visit, thinking he was simply passionate about his work. "I should have followed my first instinct because as soon as he entered my room and closed the door, he removed every stitch of clothing he was wearing. I was embarrassed and frightened," she writes. "He was hardly the Adonis of show business, and there was an element of icky self-loathing to his exhibitionism." [p52]
And that wasn't Ronstadt's first (or last) dangerous encounter.
Ronstadt first fronted the folk-rock indie band Stone Poneys, along with Bobby Kimmel and Kenny Edwards, who would enjoy a Top 20 hit with "Different Drum" (a feminist statement by all accounts) in 1967. Before their career took off, the trio played The Troubadour, a nightclub in West Hollywood, on their open mic night called Hoot Night. Following their performance, they were asked to open a show for singer and musician Odetta, who was often referred to as "The Voice of the Civil Rights Movement." Soon after, a restaurateur came up to Ronstadt at the Troubadour bar and offered a business meeting to discuss her career. They were to hole up in his own restaurant after hours to talk. "I sat across the table from him in the empty restaurant, and he got right to the point," she reflects in her memoir. "He told me that I was still very young, didn't seem to have a dependable source of income, was likely to be facing some difficult times ahead, and he could make life much easier for me. He would pay for a nice apartment, buy my clothes, and give me a generous allowance of spending money. In return, I would be expected to sleep with him." [p37]
Irish playwright, novelist and essayist Oscar Wilde once opined in his 1889 essay "The Decay of Lying" that "Life imitates Art far more than Art imitates Life." For Ronstadt, that meant continuing to gender flip or reinvent songs originally recorded by men. In 1977, she turned the Rolling Stones hit "Tumbling Dice" into a statement piece about being a female musician in '70s Hollywood. "People try to rape, always think I'm crazy," she asserts on the opening line--the original lyric reads: "Women think I'm tasty, but they're always tryin' to waste me." The difference is startling, but encapsulates the vast differences in how men and women are portrayed in music, the media and society. Women are always "crazy bitches." Men are always strong, independent thinkers. Ronstadt, whose trailblazing career can best be defined by her fearlessness in front of and behind the microphone, shattered the glass ceiling. She was vulnerable and resilient and unwavering in determination to make a name for herself in a predominantly male format. At the height of her career in the '70s, her caramel smooth vocal was the lens through which she consistently deconstructed the male ego. She would also reimagine Little Feat's "Willin'," an Americana trucker tune about the freedom of the open road. Both rock music and trucking have, historically, been stapled as male-only industries, but she didn't care. She glared her male conspirators down into submission; amidst a flurry of rampant sexism, she would hate herself and struggle with her own sexuality and would quickly gain insight into the lengths at which she must achieve to come out ruling the world. And she would, by leaps and bounds.
If this story sounds eerily familiar, that's because it is today's reality, too. Popdust spoke with several singers, songwriters and musicians about what it has been like working in the music industry today--and surviving as women. The personal anecdotes will disgust you, send creepy crawlies down your spine and make you feel like you need to take a long, hot shower. But these conversations are critical, especially at a time when the leader of the free world is a sexual predator himself.
Psychedelic grunge-rock performer Kate Crash starts the conversation, reflecting on the greater "systemic global problem" and widespread rape culture. "Look at the fact that people didn't care that a sexual predator was running for office and voted for him anyway. Look at how we victim shame," she says. "Look what happened in 'Last Tango to Paris,' a rape scene and no one believed the actress until the director came out and said it--and he wasn't regretful about the experience."
Crash is referencing the infamous rape scene in the 1972 film Last Tango in Paris, which stars Marlon Brando and Maria Schneider. Director Bernardo Bertolucci revealed in a 2013 TV interview with Dutch program College Tour that he and Brando conspired together and plotted the scene, in which Brando was to pin Schneider down (without her knowledge) and use butter as a lubricant for intercourse. "There was a baguette, and there was butter, and we looked at each other. And without saying anything, we knew what we wanted," Bertolucci said. "But I've been, in a way, horrible to Maria, because I didn't tell her what was going on. Because I wanted her reaction as a girl, not as an actress. I wanted her to react humiliated."
What Bertolucci achieved was not a release--from his guilty (he flippantly brushes that aside, however)--but a destruction of one woman's dignity in front of millions of viewers (that lives on and on and on in pop culture). Schneider is humiliated over and over and over again. The exploitation of her humanity triggers the deeply-rooted systemic sexism only verified when a man speaks it so. "During the scene, even though what Marlon was doing wasn't real, I was crying real tears," Schneider said in 2007. I felt humiliated and to be honest, I felt a little raped, both by Marlon and by Bertolucci."
"If we think about Linda's comments and what just happened to Kesha, we see that the problems are still very deep in regards to believing what a woman says is true, feeling like you have to do things because it's the next step even if it's painful, and how to keep going when people don't treat you with respect," adds Crash.
Kesha's tragedy continued last month when she released email exchanges between Dr. Luke and her manager Monica Cornia. In one particularly troubling message, the pop producer claimed, "A list songwriters and producers are reluctant to give Kesha their songs because of her weight." In another string of emails, he allegedly said, "We were having a discussion on how she can be more disciplined with her diet. there have been many times we have all witnessed her breaking her diet plan. this perticular [sic] time — it happened to be diet coke and turkey while on an all juice fast." And then: "I don't give a s–t what you want. If you were smart you would go in and sing it," in regards to lyric changes to Kesha's hit single "Crazy Kids." This comes a year after a Manhattan judge ruled the singer could not be released from exclusively recording for Sony and Dr. Luke's label.
Fighting the Male Ego & Barrage of Sexual Assaults
As devastating as Kesha's journey has been, it is a terrifying constant in the music business. "There are always predators around, and you have to keep an eye out for them," Ronstadt toldSalon in 2013. "But again, the guys I traveled with were pretty refined and intelligent. Guys like John Boylan — who traveled with me for years and is in fact traveling with me right now — really helped me put my bands together and really helped me with my records. It's not like there were a bunch of oafs out there having orgies all the time. That just wasn't my world. The other thing about musicians is that really good musicians don't care whether you're male or female, whether you're a goat or a donkey or a camel. They care if you can get into the groove and get into the spirit and play really well. If you can't play well, they don't want you around. If you can, you're always welcome."
In Ronstadt's 1969 Fusion interview, she later detailed an occasion which pitted her against her fellow musicians, Edwards and Kimmel. "It was just weird. What happened first was our manager came up to us at The Troubadour...and said: 'Well, I can get your chick singer recorded, but I don't know about the rest of the group.' And that was the end of it, man. The beginning of the end--which, really, didn't bother me that much cause that group was really more of a learning experience than anything else. I really wasn't into singing that kind of music."
More to the point, she continued: "It's really hard for a single girl to get a band of backing musicians, because there's all that ego problem of being labeled a sideman for a girl singer. I found that I'd get problems with that directly in proportion to how well they played."
On first impression, synth-pop singer Aria Wunderland admires Ronstandt's courage. "When women speak up about their well-warranted frustrations, as Linda did, they're often misunderstood as bitchy, angry, or being a man-hater. We are often afraid to speak candidly," she says. "In my earlier years, I had struggles with bandmates feeling upset about whether or not the angle of the camera showcased them enough. I have also seen them wanting to play their own improvised parts of the song to further [highlight] their individual talent rather than focusing on the song. It didn't quite feel like a comfortable environment for me to let loose and shine in."
Gabby Wortman, one half of electro-pop duo Smoke Season, didn't find it particularly difficult to build a band, but she did notice tremendous resistance as a solo female in previous endeavors. "Gender equality played a big part in the formation of Smoke Season. I had been performing as a solo artist for a while prior to this band and had been experiencing some difficulty booking shows and getting press that I suspected had a little more to do with the solo female artist thing than just on the music alone," she tells Popdust. "This was 8 years ago when male-fronted bands were just dominating the indie music scene. Anyways, when we dropped our first Smoke Season song in 2012, a lot of press and show offers flooded in from those same outlets that had been hesitant in the past — which was funny because Jason [Rosen] was actually featured on a couple of my previous band's songs. It was hard not to wonder whether adding a man to the project validated the music for a lot of the critics as much as the new creative direction did."

In the years which followed, Wortman says she's "been super lucky because everyone in the immediate Smoke Season business circle — from Jason to our tour manager, Matt Goral, and our touring drummer, Christopher Roberts, are all champions of gender equality. You'll never hear a single sexist thing come out of their mouths and they can spot a sexist comment a mile away so I know they always have my back on tour."
As one of many musicians breaking through in the LA music scene, Wortman has witnessed first-hand a significant shift. "Interestingly, our manager, agent and publicist are all women and the energy is very refreshing. There's also this whole collective of women in Los Angeles who have made it a mission to carve out a place for female musicians in the LA music scene. We've started seeing concert events like Girl School and Play Like A Girl that feature all female fronted lineups," she says.
Her experiences, however, haven't always been smooth sailing. She recounts a few incidents which gave her cause for concern--and that icky, sticky feeling. "One time in particular that sticks out in my memory occurred when I was told by a producer to 'put my big girl pants on' and get in the vocal booth--at the time, I was asking Jason and him how loudly or softly they thought I should deliver the vocal take," she remembers. "He had been so condescending to me throughout the entire recording experience that at one point I was brought to tears. Anyone who knows me knows that's really out of character for me, but being belittled like that in an environment where you're trying to stay professional and rational makes you go slightly insane."
While out on the road, Ronstadt continued to struggle with owning her set and balancing the tightrope of male egos. "If I had an idea of what was going to be out there... oh, shit! I'll tell you, man, the shows were terrible; the musicians were bad. And what I'd do every night was to just get so wasted that I wasn't even aware of my surroundings. I would just say... 'Emotion... out! and words and bullshit and insipid backing... it doesn't matter.' It was a bummer and a total draining of my energy," she told Fusion. "But that ego problem. I found that the musicians wanted to blame me for their bad licks, before they wanted to blame themselves. After that, I went back on the road with a slightly better band, but it was still wrong and I still felt that they wanted to compete with me. Like lottsa times when we got done with a song, the guitar player would hurry to the microphone and say 'Thank You' before I could even get my mouth open. Or I wanted to change a song in the set and he'd decide it wasn't good for the show and he'd argue with me. And it really got serious...horrible."
Monika Walker, of the Brooklyn alternative outfit The New Tarot, finds the duality of Ronstadt's comments intriguing and further dissects "the double edged sword of being a female front woman." You'd think the universal "guttural soul language" of music, as Walker puts it, would relieve the problem "but often times it acts at its most basic representation." Formidable acts like Ronstadt, Lynn Carey (who fronted Mama Lion) and Nancy "Nansi" Nevins (of Sweetwater) were at the wave of a revolution, smoked in the age of free love and expression--all the while butting heads with problematic men. They fought with "the hopes that women of the future wouldn't have to. I am humbled by the fact that it has been easier for me," says Walker. "I feel like I'm reading intelligence reports from a past general of a war that has been going for centuries. Currently, the battle is swinging in our favor, but I am unsettled by the mounting opposition."
In dealing with male musicians through the years, Walker began developing her own approach in building a backing band. "The one prejudice I've begun to accumulate over the years is a preference for working with female guitarists," she explains. "It's totally an avoidance of having to deal with that ego thing, so I really get where Linda is coming from on that. Honestly, we just play music and aim to be better at it every day and the rest has slowly but steadily followed suit."
As her career began to flourish far beyond the confines of southern California, there did come a time when Ronstadt decided enough was enough. "Finally, I said 'no, thanks, I don't need to play that bullshit game.' Because all it is, is a masochistic thing that they're pulling down on their own heads," she told the magazine. "So, all I could do was just withdraw, but you can't withdraw with musicians you're trying to work and play with. You just can't! I'd just have to get more quiet and more quiet, so that I'd never have anything to say that they could bust me for."
Persian-American singer, songwriter and arranger Nilu (known for her popular "How to Save a Life" cover featured on Grey's Anatomy) relates most to Ronstadt's comments on finding those band mates with which you click instantly and with whom a common thread of respect is mutually shared. "You spend a lot of time with your bandmates, so they better respect you and you better respect them -- and you better like one another. If not, the music can suffer and so will you," she says. "I'd compare finding a good band to finding a good partner: it takes communication, knowing yourself, compromise and honesty -- honesty with yourself and with your partner, honesty in voicing whether the relationship is healthy or toxic, knowing whether you're holding onto the relationship for love or for convenience, and always asking yourself if the partnership enables your creativity, or if it silences your artistry."
On a different side of the coin, New York City electro-pop performer Kissy, whose "Osaka" is one killer club anthem, admits "getting a band of musicians together to back me up (as a singer)...has been the single hardest part of my career," she shares. "The idea that there's an ego problem (among men) to become a 'side man' or backing musician is absolutely still relevant. Are you sure that Linda's interview was almost 40 years ago?!" While she "truly enjoyed being in a band" for five years, she noticed feelings of resentment bubbling up from the other members. "Everyone else in the band felt they were backing me up. The songs were co-written; the music was provided by these guys. I felt everyone had a say in the show. Yet, because I am a female lead singer, everyone around us made it seem like it was my show," she vents. "No matter how much I tried to incorporate everyone into the band's momentum, everything led back to my responsibility and my 'fault' if gigs and promotion didn't go the way the guys saw fit."

When another member flew the coop to forge a solo career, so did Kissy. But being solo subsequently presented a new set of struggles for her. "I have found most of the people running the music industry to be full of lying, snarky, perverted jerks. My experience in this industry has been challenging beyond belief," she says. "I ask myself almost daily why I'm here making music, why I was given the gift to create, if I think everyone is just out to screw me over."
She then recounts one of the most trying times of her career:
"I toured with an outfit of several male musicians where myself and two other women sang backing vocals, played tambourine, and performed extensive dance routines. For the most part, these were really good guys, and they genuinely watched out for us (women) when we were on the road for weeks at a time. I felt I had a close bond with everyone and always felt respected. Because I felt like an equal member of the band, I sometimes played gigs for no or very little money with the promise that when there was a good paying gig, I would be compensated proportionately to my time spent on the road.

Let me tell you what happened: After YEARS of touring with them on and off to big sold out shows in and around our state, that damn check never came. I realized one day, I had gone six months without being paid. I had done several sessions with them in the studio, with one song in particular where my voice is clearly the lead vocal (not the backing vocal). This song had been picked up by a couple television shows and a radio commercial without my knowing anything about it--until I was watching TV with my Mom one night when I heard my own voice come on national television. She even picked it out and said, "Hey! That's my baby singing on TV!" Yeah, it sure was... I emailed our manager and CC'ed two of the main band members on the email. I just wanted to know why I was never compensated for the song; that's all I asked. Then, a shit storm ensued of accusations about how ungrateful I was for the opportunity to sing and tour with them. They insisted that no money was ever made, that the band was "in the red and had so much debt." Blah blah blah. They never offered to pay me anything, not even to compensate me for my travel or meals. So, naturally, I quit the band. The next day, they offered to pay me for every gig after that. Per diem, travel, the works. When I refused to come back, I heard they pulled the same stunt with another woman.

The cherry on top of all this: a horn section (of men) who had toured with us for the year in question, were all paid for every single gig, per diem, and day rates. The drummer we hired for the same session I was in was paid $250 per song. You do the math."
Bassist, singer and songwriter Nik West, who has worked with everyone from John Mayer to Prince, has had a similar journey, but hers begins with having to change her name early on. "When I started out, I couldn't get a callback for blind auditions in local bands until I changed my name from Nikki to Nik. All of a sudden, my emails were being returned. When I walked in, one guy said, 'you're a girl? We thought Nik was a guy…" she says.
A recent viral Twitter thread by a man named Martin Schneider, who now works as an editor for Front Row Central, and his colleague Nicole Hallberg sheds light on the prejudices of masculine and feminine names. Earlier this month, he revealed an experiment he conducted back in 2014 when he initially used Hallberg's email signature by mistake. For one week, he chose to act as Nicole, while she stepped into his shoes. He soon took a crash course in workplace sexism. "Everything I asked or suggested was questioned. Clients I could do in my sleep were condescending. One asked if I was single." He further chronicled his finds on Twitter, which you can read in full here.
Through West's extensive work in the industry (having also contributed to Glee tracks), she "found my biggest mentors to be men that were not intimidated by girls killing it on their instruments," she says. "Prince, Dave Stewart of Eurythmics. These guys were great at working with women and helping to develop their talent. I was blessed."
On the issue of men feeling subservient to women, she notes: "the guys that are confident with their manhood and their talent seem to really respect women and not mind a woman being the front and/or boss. Those are the guys I work with."
But those guys who are "insecure yet ego-driven," adds West, will make a point to prove their dominance.
"It becomes this battle between my vision and what they thought would foster, which ultimately is bad for art," shares another singer and producer, Eve Minor, "I am putting an artistic vision into the sonic and visual world, and I don't need a man to approve or disapprove of what is my vision. There shouldn't ever be an argument on how to express myself as myself." She then recalls a time when she was just starting out (at roughly 16 years old) which left her more than uneasy. "The engineer said 'just get a writer, write some bull shit dance song, you're not a musician, you don't need to play guitar or produce or even write…' I was trying to learn about audio, and he kept asking me sexual questions and that sort of thing. I was so young and, honestly, terrified. It turned me off from pursuing audio and production for a while, I was scared to go into studios or even try and work with people."
The grueling male ego knows no bounds. Minor says she is often drilled on her working knowledge of consoles and outboard gear. "I always get tested...when I engage in conversations with men, as if I couldn't possibly know as much as them, and mostly these men are in dismay when I explain to them 9th chords or world music or compound time. Mostly, it's tiring to be like 'oh you want me to prove myself,' but I always get a kick out of the surprise when they realize that I know what I'm talking about."
Crash knows what that feels like, too. "When in bands, people would go to the male guitar player and tell them they liked his songwriting, and he would have to explain that I wrote the songs," she says. "I have worked with producers who didn't want me to play my own instruments or let me have say on my own songs. I have been repeatedly hit on, grabbed and made fun of. Not everybody is like this, but I had enough experiences to say it's not a rare occurrence."
With male insecurities, there comes a sense of being "threatened by my successes and victories," says soul-pop singer Nikki Yanofsky. "If they didn't have a part in it, they would have a much harder time being happy for me. In fact, they would resent me for it."
She continues, "I find it very hard to reach out to male artists I'd want to collaborate with without them assuming I'm interested in more than just working with them. For example, I once reached out to a fairly famous pop artist whom I really respected. I wrote him on Twitter, giving him a bit of background on what I do as a singer. It was all very professional. I made sure there was nothing that could be misconstrued. I never got an answer. I saw him live the next day, and figured I could prompt him to read my message again by saying 'great show.' He never replied to my original message, but he did reply to that one with a 'Thanks babe, what are you doing now, do you wanna hang?' at 1:30 AM. Gross."
Sunny California singer/songwriter Heather LaRose shares her story: "After one of my shows I met a man who worked for a music library to sync songs to movies, commercials etc. He really liked my set and wanted to get some of my recordings in their catalog so after chatting we exchanged numbers in a very professional manner, without nuance of any other situation. We set up a meeting a week later and that went very professional, too. So, after I texted him to thank him for meeting with me and that I looked forward to being more involved with the company, he messaged me back saying 'So, do you like the company or do you like the idea of getting closer to me [insert wink face]."
Aria Wunderland, too, has been faced with prominent men in the industry attempting to take advantage of her naivety. She considers what life would have been like "if I [were] a man," she says, "if I didn't have to question every relationship I form in fear that the interest might be in me sexually and not my talent. I have been invited to sessions with A-list producers to 'write a song' to quickly realize there is a candle light setting with a bottle a wine and a man trying to sleep with me."
Helen Austin, an accomplished comedian and one-half of Canadian/American folk-pop duo Big Little Lions, has not had many run-ins with male egomaniacs, but one instance sticks in her memory. "Many years ago, I was on a U.K. music show that was the precursor to all of the 'Pop Idol' franchise stuff. I was taken out shopping for the show, and they wanted to put me in a tight white cat suit -- and not a onesie, that would [have been] awesome -- just because i was the thinnest woman on the show. I refused, and we kind of fell out. And I wore my own clothes. My critique in the show was that I looked like a hairdresser (not sure what they meant by that) and had no comment on my ability."
After forging a rather successful music career the past several years, with band mate Paul Otten, she has encountered increasing male ego levels. "I haven't directly experienced a lot of bad stuff, other than sound guys assuming that I don't know what I am doing--at which point I just direct them to Paul because I can't be bothered to deal with their shit. Someone at a festival last year told me to move my equipment because 'it's not your bedroom, darling.'"
In a similarly unpleasant situation, singer-songwriter Melody Federer recounts: "There was a married manager and I was very young and naive. He would always say we needed to have a meeting but the meeting would be a fancy dinner alone pretty late at night, or a movie. Even an offer to get a massage. I didn't realize how sketchy his behavior was for a while."
She also discovered that touring with men gave her "the feeling that I have to bow down to their 'greater talent' because they know more music theory than I do or have been on more tours than I have," she says. "When I sang in a jazz band in Paris, it was especially male dominated. I felt like I was a piece of jewelry. The guys didn't take the singing or songwriting part of me seriously at all. If you couldn't do some crazy solo by Thelonious Monk then you were just an amateur. It's taken me a long time to build my confidence in playing an instrument since then."
Self-Worth & Sexuality
The constant wave of sexism soon becomes a self-loathing, self-fulfilling prophecy. Ronstadt detailed how she began questioning every aspect of her life, from her skill set to her sexuality. "I went through so many changes about my sexual identity and about how good a singer I was and how nice a person I was...just because I had those things thrown at me," she said in the same interview. "And boy, those things really hurt! Because how you can relate to people is just about the most basic thing there is and when that's threatened...it gets rough. And it goes slowly when you're in Enid, Oklahoma and you're with four kind of hostile guys and you've gotta hang out with those guys and watch the tube and get stoned and... because there isn't anything else to do when you go into those college towns. And then... Oh, shit... When you play those college towns, the fraternity boys come up to you or the student body president and say: 'Hey, baby, you want to come back to our fraternity house?'"
Much like Ronstadt, Yanofsky has been one of many woman who deals with unwanted sexual attention following a live performance on regular basis. "I have been hit on after shows. You show a part of your soul on that stage and the only question you provoke is 'what's your number?'" she says. Eve Minor has experienced that distressing male gaze and advance, too; she explains: "The last thing I want to hear when I release a record or play a show, is what I want to do at your place later or any variant of that. I want to know what you liked about my music or my art," she says. "I've been in bands where, as the only woman, it was hard for the production crew to understand I wasn't a groupie and that I was performing--or that I am a producer, not just a blonde sidepiece."
With most facets of her work, especially producing, Minor finds it "hard to be comfortable with your sexuality, own your appearance and want to create sick beats all at the same time; there's this belief you're either male as a woman with more masculine energy," she says. "I remember being told I was a 'distraction' at one of my first studio internships, and I was so young I didn't even understand what that meant."
Monika Walker says these moments have left her to "become rather guarded with my sensual side; you get enough years watching media as a woman to know that even in our day the common misconception is the notion that sensuality and sexuality are synonymous," she says. "Any display of femininity could be regarded as 'open game' as it were. In high school our basic human prejudiced are revealed; A short skirt meant you wanted sex, so there must be something wrong with you (slut?). A long skirt means you don't, so there must be something wrong with you (prude!) So just wear jeans and hope nobody notices you....I know I personally had struggled with an identity; how do you become a feminine tomboy without feeling like the Taming of the Shrew?"
For Helen Austin, she has "never sold my image as being sexy," which inform certain types of male egos to interpret openness as an invitation. "It wasn't a conscious thing, just they way I am -- a bit on the androgynous side -- but reading your questions I realize that I have a dodged a bullet. I have also never been pressed to dress or act sexy by any guys I have worked with. The guys I work with see me as nothing but equal."
She adds, "I think younger women do have a pressure to be sexy and sing about things that aren't threatening to men (or other women). I cringe when I see so much cleavage and so little clothing. I always wonder if it's the woman's choice or she is being directed that way by her team."
Through Nilu's journey, understanding her own sexual identity was "very confusing for me for a very long time," she says, citing that essential piece to your own story as "key" to "being a bandleader." She explains further, "To be a great band leader, I believe one must master the delicate dance between masculine and feminine energy; all humans possess both. One must have empathy, passion, phenomenal communication skills, understanding and heart to be a successful band leader." But, she says, with the feminine label, women are tasked with being "direct, assertive, and action oriented to keep the ship moving forward." It's that fine balance "between these energies will create the most successful band dynamic."
Brand Campaigns & Supporting the Female Spirit
Media plays an increasingly powerful and damaging role in perpetuating gender stereotypes, traditional male/female roles and defining women by beauty alone. As a result, such campaigns as CMT Next Women of Country and Billboard's Women in Music have been launched, as a way to champion the incredible female talent being overlooked elsewhere. During last year's Women in Music event, Madonna, another legendary pioneer who has weathered every kind of storm, gave an empowering speech on rule breaking, expectations of men versus women and how her career has been torpedoed over the years. "If you're a girl, you have to play the game. You're allowed to be pretty and cute and sexy. But don't act too smart. Don't have an opinion that's out of line with the status quo. You are allowed to be objectified by men and dress like a slut, but don't own your sluttiness," she said, "and do not, I repeat do not, share your own sexual fantasies with the world. Be what men want you to be, but more importantly, be what women feel comfortable with you being around other men. And finally, do not age. Because to age is a sin. You will be criticized and vilified and you will definitely not be played on the radio."
"I just absolutely love [Madonna] to tears, she doesn't believe in rules because there shouldn't be any," responds Eve Minor. "I am a 'bad feminist too' by these antiquated ideals that I will never follow."
The speech also struck a chord with Nik West, who then discusses how "women are made to feel like we have to be sex symbols or over-sexualize ourselves to be noticed," she says, "but by whom? Men, of course." Onstage, she's not too concerned with what men think of her; rather, she aims to inspire young girls and other women with her music. " wanted to look like them and portray myself as they see themselves. Feminine, yet powerful. Like a soft flower with balls."
On campaigns such as Billboard's Women of Music, West finds them all "empowering," in a word. "We are female. It's who we are. They have the same labels for other underrepresented races and ethnicities such as the Latin Grammys, BET Music Awards, etc. Young girls need to see that they will be embraced and celebrated by their own," she says. "I would have never succeeded as a bassist if I did not see other women like Rhonda Smith, Meshell Ndegeocello, and Esperanza Spalding doing it. It's show business and until women are seen as exactly equal as our male counterparts, let's celebrate us."
Eve Minor reminds us of "women's rights as a whole" and how "women still don't get the opportunity to earn as much as men in their fields." Nilu agrees, "Until there is equal pay for women, equal rights for women, and the world rids itself of sexism, these campaigns are necessary to honor and recognize those who have faced more obstacles, more 'no's and more hardship when it came to achieving success."
In a March 2017 survey conducted by The Chronicle of Higher Education, which includes 4,500 colleges across the country, the disparity between male full professors to female full professors is considerable -- and widening by the minute. Male full professors earned a whopping $113,766 last year, while their female counterparts averaged $95,692. The point being: the world of academia is a text case to the increasing pay gap; in most instances, the increase is either small or none at all. It is another world completely, but the gender bias is the same.
Hollywood continues to be one of the hardest hit industries, too. According to Reuters, actress Natalie Portman gave an interview with Marie Claire ahead of the 2017 Oscars and stated her pay to be significantly less than the leading men. "Compared to men, in most professions, women make 80 cents to the dollar," she said. "In Hollywood, we are making 30 cents to the dollar." In the same report, it reads: "The World Economic Forum, a non-profit foundation, predicts the global gender pay disparity may take up to 170 years to close. The average global gap stood at 59 percent in 2016, it said in a report released last October."
"There are still countries that don't even let women have basic rights," muses Minor. "I think it's extremely beneficial that there are opportunities for women to win awards and be recognized because it inspires other women everywhere not to get discouraged. If we don't support each other who will?"
Ultimately, these initiatives are "making up for the lack of a voice in the daily media," concludes Heather LaRose. "Women are doing amazing things in their prospective genres and it's great that there are outlets to exclusively share their brilliance."
The Role of Music Criticism in Sexism & Gender
"Female" singer, "female" producer, "all female" trio. These qualifiers used in music reporting are polarizing, at best.
"Honestly I think the constant hammering home of the 'female' musician often times a little bit humiliating," says Monika Walker. "Having female artists consistently spit out a quote in regards to some 'feminist take on sexism in the music industry' in almost every single interview may be playing upon the very impulses that seem to still exist in the industry." While global inequality rages on, she hopes a day will come when "people start asking me what it's like as a human being working on developing art and music before anything else" because then she'll "know we've reached at least a...peaceful point in the great war" on gender issues.
Helen Austin agrees. "I think adding 'female' to artist is so bloody archaic...who cares. Unless you are saying 'male' artist then it should just be artist."
Eve Minor considers the "critics' need [for] familiarity in appearance to even begin to listen to your sound" and how that plays out in album reviews, live shows and general coverage. "It is a fight and struggle for women in the arts. Even creating something visually disturbing or mind bending still gets twisted into something sexual in nature if the artist is a perceived attractive female. Then, they get bashed for being sexual if it's not a monogamous love affair or monogamous heart break song. We are not allowed to expand into drug issues, politics, science, sexuality, it's about our tired role as the ever 'emotional' women in society that bleeds once a month so beware 'now she's crazy.'"
"A man is allowed to say explicit sexual things, where as a woman is portrayed as more fragile in media--we need to be singing about heartbreak of a monogamous relationship otherwise it doesn't compute," she adds.
Nilu suggests gender itself plays a huge part in "the creative process," lending naturally to music criticism. "I write a lot of what I write due to the fact that I am a woman. I experience things in my female body and, as such, I feel things men may not feel, so what I write about is specific to that and, in terms of music coverage, my gender now becomes relevant," she says. "There are other times that I write about universal topics, things that relate to both men and women, and in those moments the focus should remain on the lyricism and music. It's up to the artist to decide when he or she wants to speak about his or gender and in what context."
Kate Crash then surmises with the overall threaded use of "imagery" and "slogans" which enforce "zombie mode" for women. "Be young, beautiful, sexually desired, rich, and here's all the shit you should buy to live this type of life you never even knew you wanted til the world sold it to you," she says. "I wish people would treat women better in their lyrics. Listen to the radio and what are the songs often selling you? Power, getting fucked up and treating women like objects."
Linda Ronstadt's resilience lingers in the minds of the next generation. Particularly insecure male egos will continue feeling threatened, which then fuels the struggles of women--almost acting as an antiquated tradition being force fed and passed down. A woman's dignity becomes eroded, and she turns those words inward to her soul, further deteriorating her own self-worth as a musician, a woman and, above all, a human being. We stop the cycle by focusing on our own tendencies and allow ourselves to say something when we see something. The fight for gender equality and civil rights is only just beginning. Such artists as Bjork, Chvrches singer Lauren Mayberry, Lady Gaga, Ariana Grande and others have already spoken out boldly about sexism in their lives, but the responsibility also lies with the media (TV, print, digital, radio, etc.) to make those changes, as subtle as they can sometimes be, so tomorrow is better than today.
---
READ MORE ABOUT MUSIC...

Premiere: Lady & Jones share moving "Our Story of Beauty" video
Premiere: Handsome Ghost dreams of "indian summer"
Premiere: DYLYN shares a "Secret," talks reinvention & new album
---