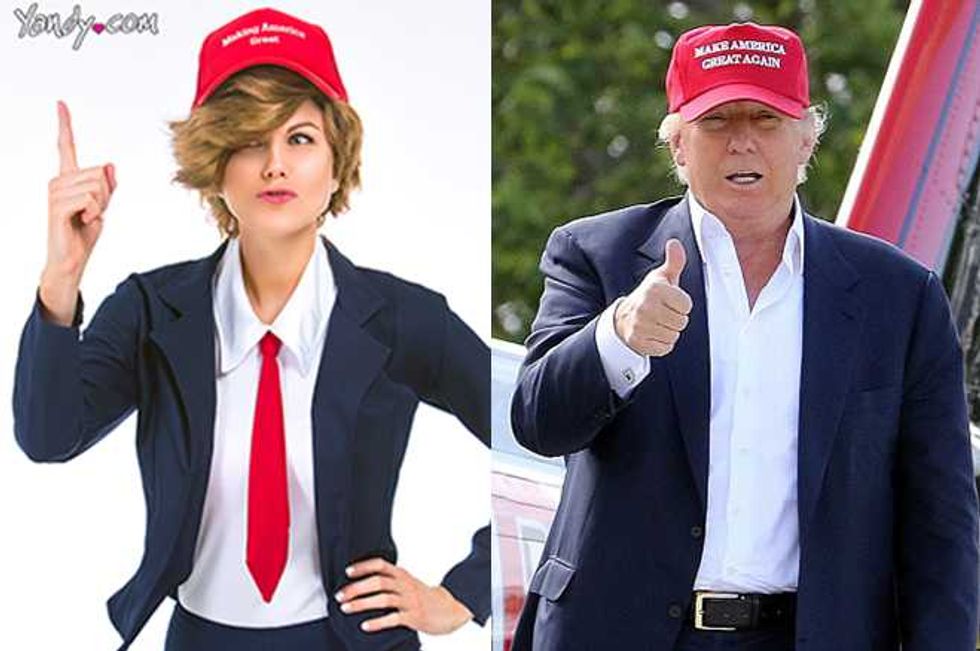 Finally, the Sexy Donald Trump Halloween Costume is here, enabling us to perform the miracle of using 'Donald Trump' and 'sexy' in the same sentence!  It's an oxymoron, and so is Trump!
Oh wait, no, he's just a moron, sorry, I got carried away.
Anyway, the costume is pretty rudimentary and could easily be mistaken for a Naughty Schoolboy without the defining 'Make American Great' cap, which is sold separately for $7.95. And by the way, the 'comb-over' wig is also extra, because with Donald Trump, the deal is never what it seems.
Now, who wants to be The Donald for Halloween? I know it sounds kind of meh, but think of the fun you could have!
You could grab candy from Mexican kids! You could needle women about their looks and menstrual cycles! You could go around bullying everyone! Now it's sounding better, right?
The company behind this product, Yandy.com, has wisely named it the Donna T. Rumpshaker Costume in the hope of avoiding a lawsuit. But my guess is that Trump will love the costume, call it Yooge, and brag about how much the company loves him.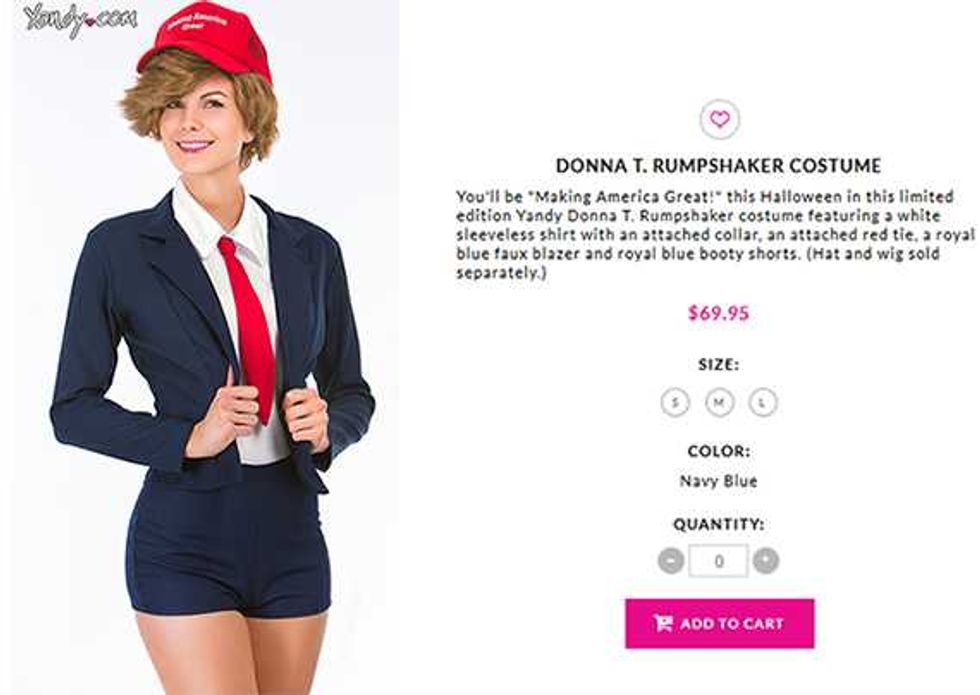 Here's the only possible sticking point: What if it's made in Mexico or god forbid, China??
This bothered me so much that I decided to look into it. I opened a chat with one of Yandy's 'live support operators.' a babe named Caitlyn.
Caitlyn assured me that all products made by the Yandy brand are manufactured in the USA. I asked her if she was a live person or a bot, and she replied, I'm alive and breathing!'
Here's how our chat ended. (The words in pink are me.)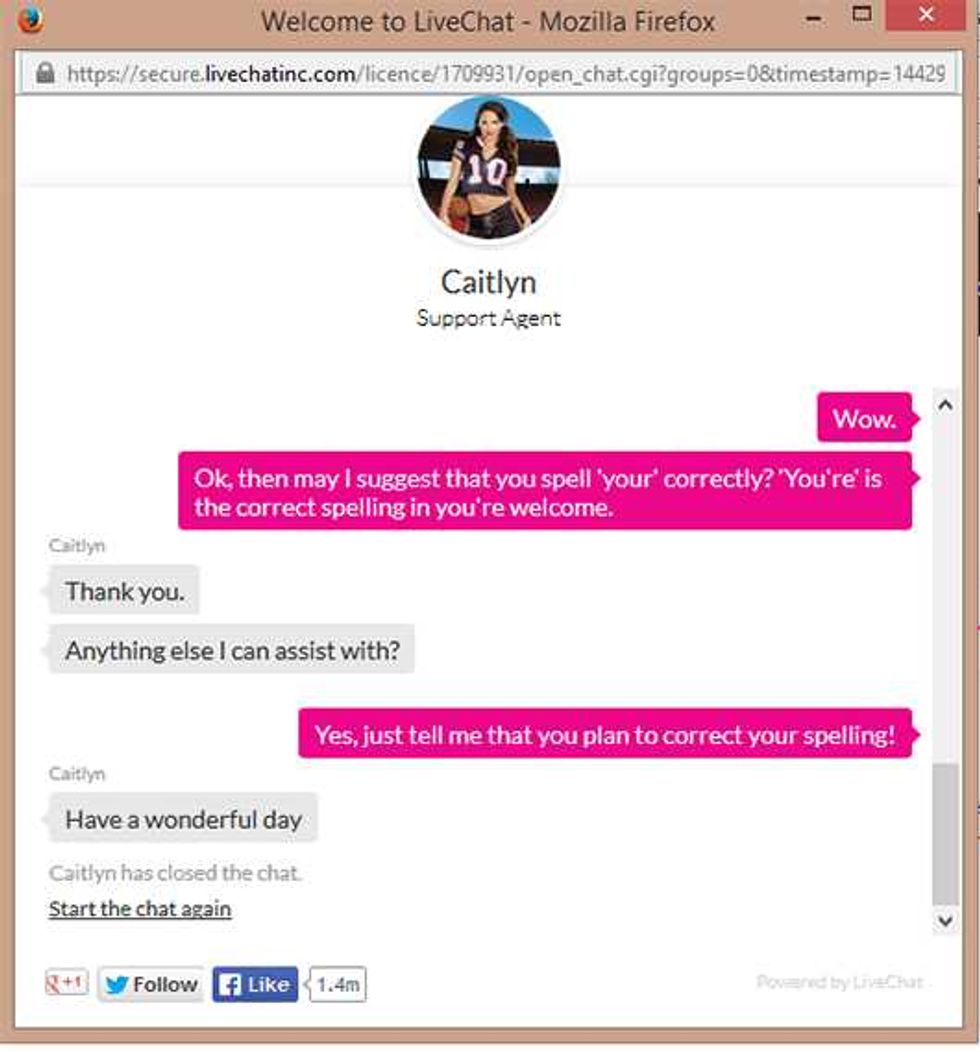 Now call me a nit-picker but I think Caitlyn was rude about my spelling suggestion or else she's a program unable to address certain topics. Either way, now I can't trust her about the made-in-the-USA claim.
So then I decided to find out where the Comb-Over Wig is made. This time, I got Maisie, another slutty babe. (no slut-shaming here, just reporting!)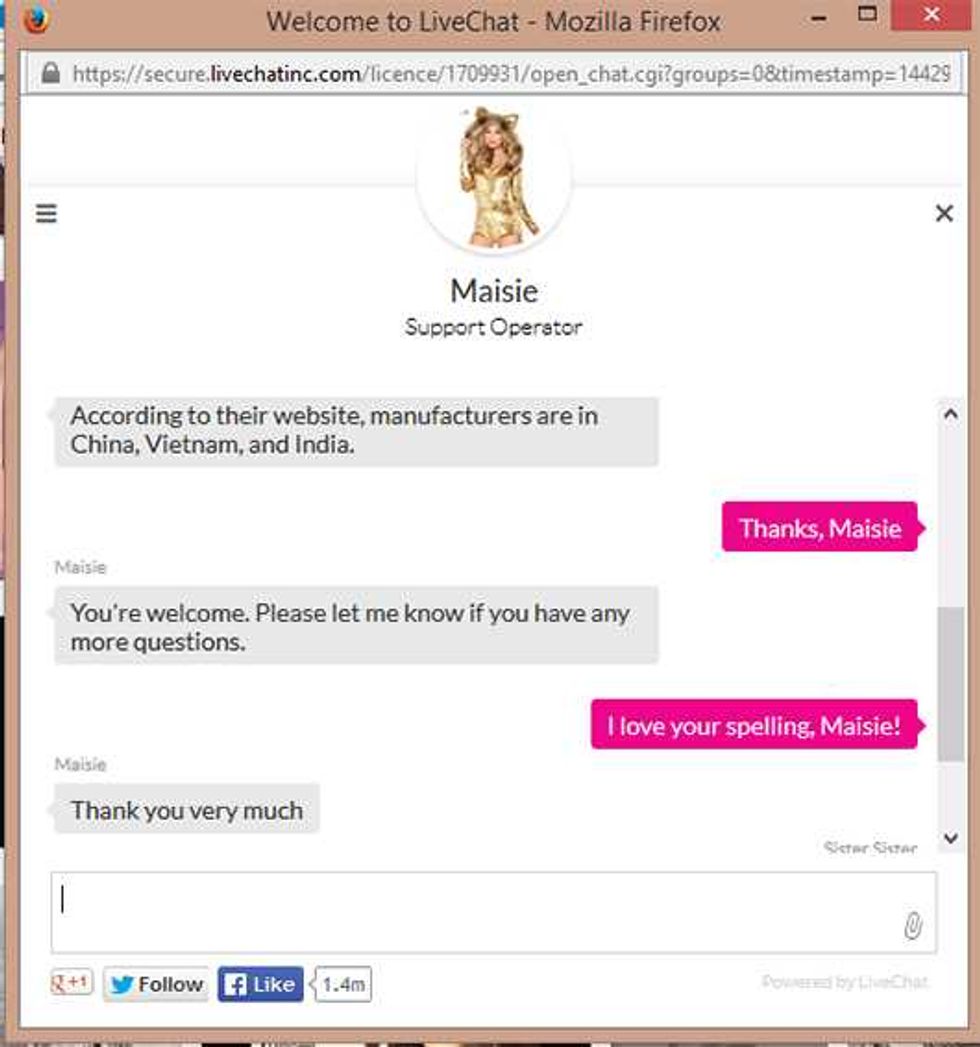 Lo and behold, the wig is manufactured in China, Vietnam or India. So, no on the wig, out of deference to the Donald.
Now, I need to find out if Maisie is a different bot, or if it's really Caitlyn practicing her new spelling skills, or if Caitlyn gave Maisie a quick spelling lesson.
I'll probably be busy chatting with Yandy for the rest of the day, so go ahead and order your costume,and if you get Caitlyn or Maisie, send my regards!