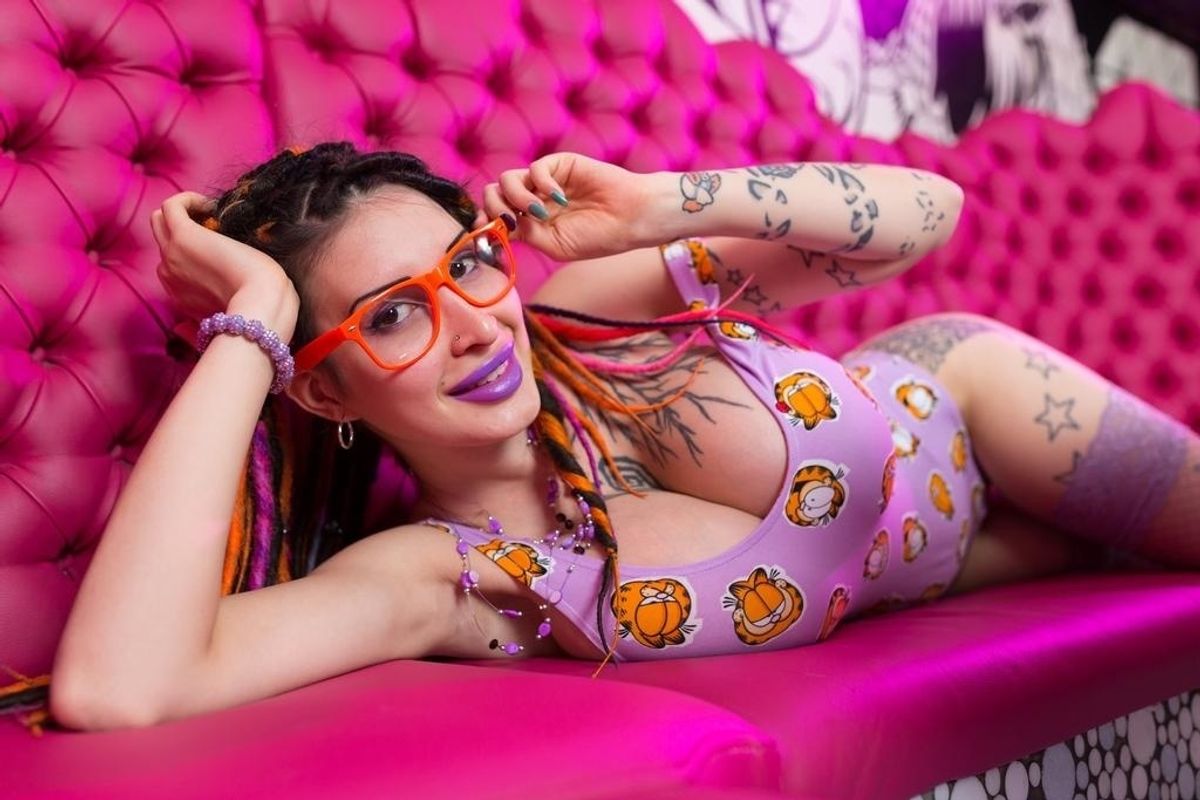 We are witnessing a rare alignment.
A momentous confluence of events is upon us—one that has only occurred once before in history, and which we will not see again for some time. The media wants to distract you with other stories, about Candy Corn, Kanye West, Donald Trump, and other figures whose prominence pales in comparison to today's true icon.
They are afraid. Terrified of losing control—of the power this event will wield to reshape our entire society. But I refuse to hide it from you. I have a duty to inform the public. Yesterday was National Cat day. Tomorrow is Halloween. Today, Wednesday, is widely known as hump day. These three facts add up to one unavoidable conclusion: It's officially Sexy Garfield Costume Day.
You're probably overwhelmed to have this occasion so suddenly brought to your attention, and you may not know quite what to do. Please remain calm, while I break down the best ways to make your celebration worthy of the moment, and memorable enough to tide you over until the next alignment in 2024.
Dress for Success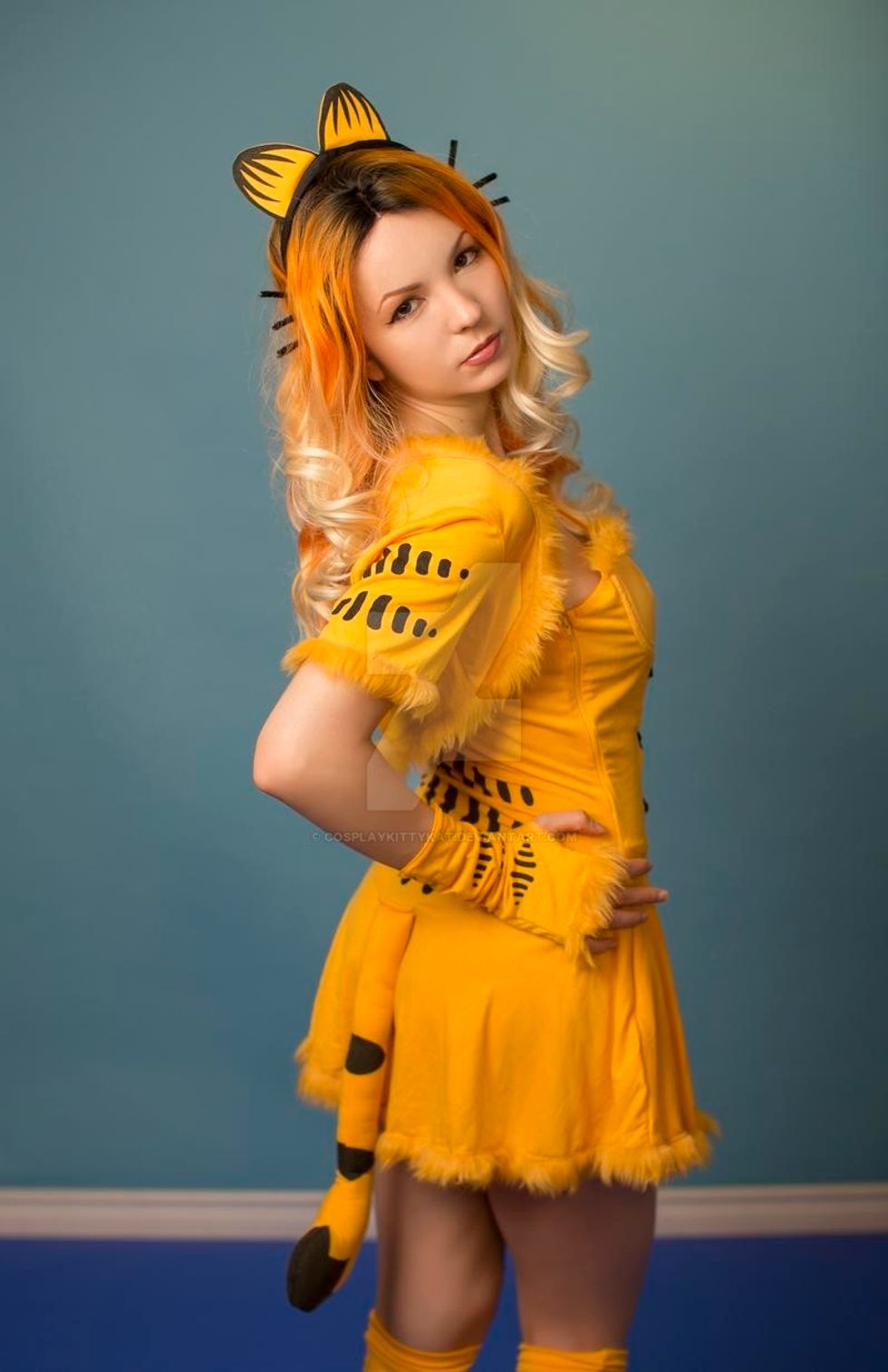 You are no amateur in the world of cosplay: the hair, the make up, the tail. You have an eye for detail, and with this look you can bring all those subtle touches together to create a look that says, "I'm a hungry kitty, and I'm ready to pounce on the next hot dish that walks in the room."
Face Paint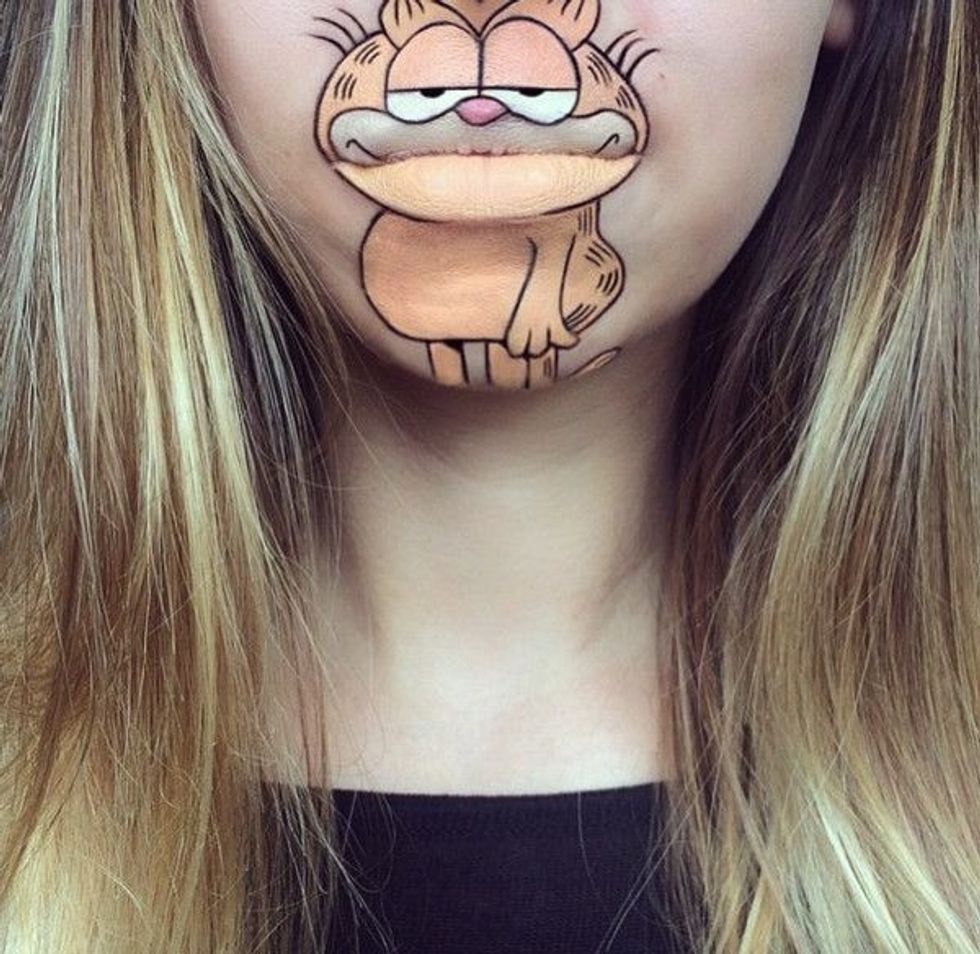 Ooh, that sultry smile. The cool confidence. The bedroom eyes. Who wouldn't want to lock lips with Garfield? If you won't have the time or the resources to put together a more elaborate tribute to Jim Davis's sexiest creation, this minimalist face paint approach should be just the trick to put you and your favorite kissing partner in the mood to really celebrate. Bonus points if you give yourself lasagna breath.
Body Paint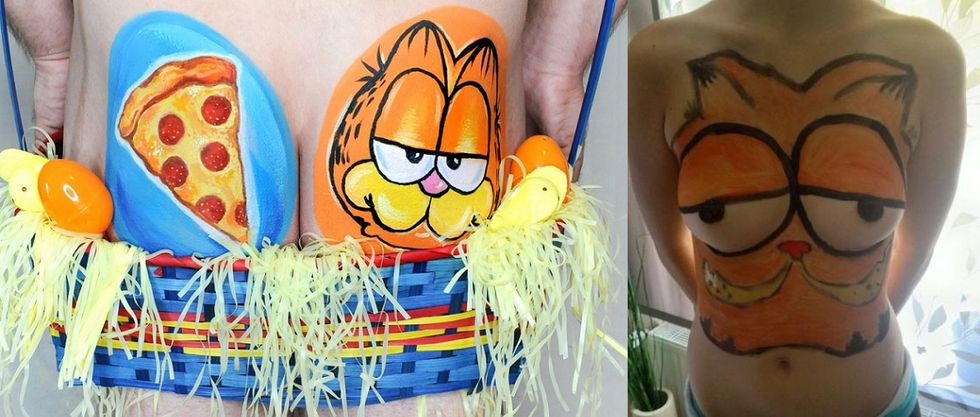 If you've already bought the orange paint, but you find yourself with a bit more time on your hands, why not go all out? This is the perfect approach if you don't have a Pooky to cuddle or an Arlene in your nightstand but you can't handle the thought of spending another Sexy Garfield Costume Day as the lonely Jon in the corner at the sexy-Garfield-costume party. With this look, you can show off your assets and your artistic talent all at once, which is sure to win you the companionship you crave on this, the sexiest of holidays.
Just the Mask, Ma'am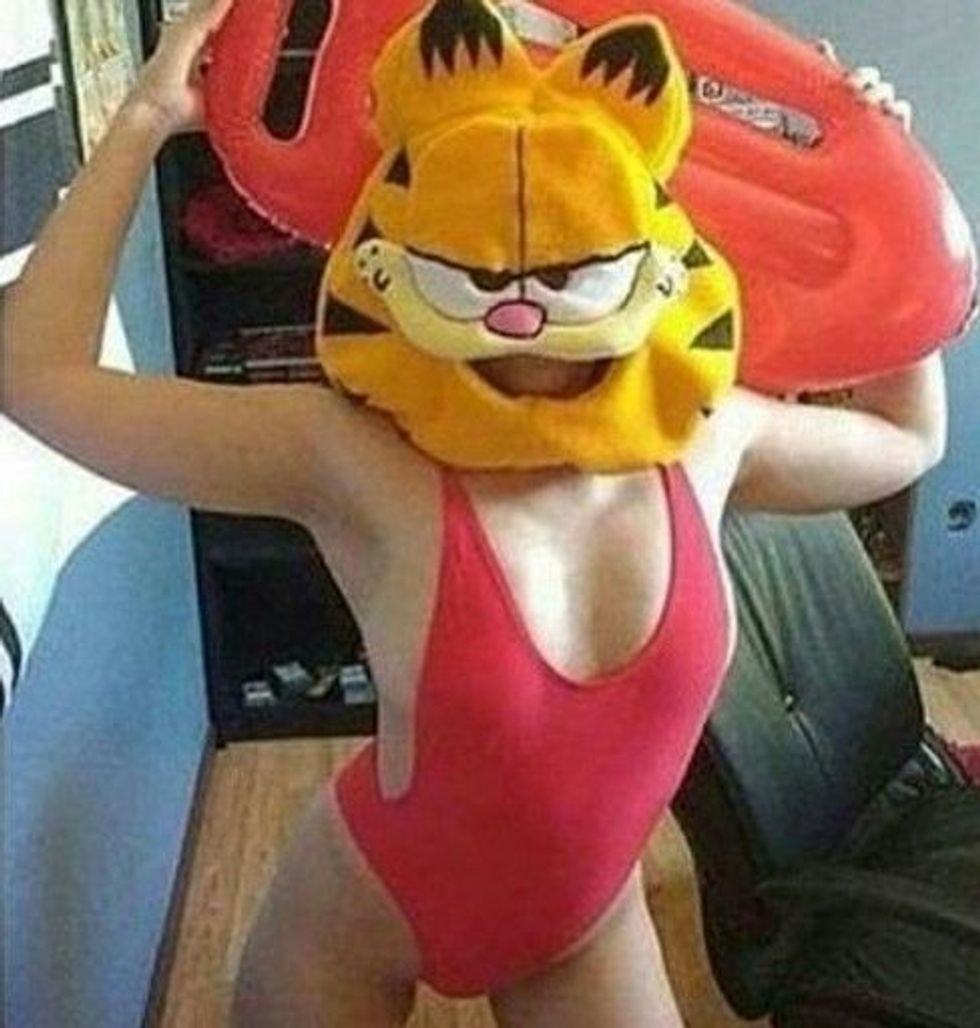 You're not the kind of person who's looking to buck conventions or break the mold. Your tastes steer toward the simple and straightforward. You like your beer light, your Mondays distant, and your sexy Garfield costumes classic. This mask pairs beautifully with a red one-piece swimsuit, for a look that's known as "Pam Bod, Garf Head," but it can also be worn with a speedo, or a leather daddy ensemble, and the anonymity it provides will be sure to unlock your inhibitions and tap you directly into Garfield's raw sexual energy for a night you'll be sure to remember for the rest of your nine lives.
Full Body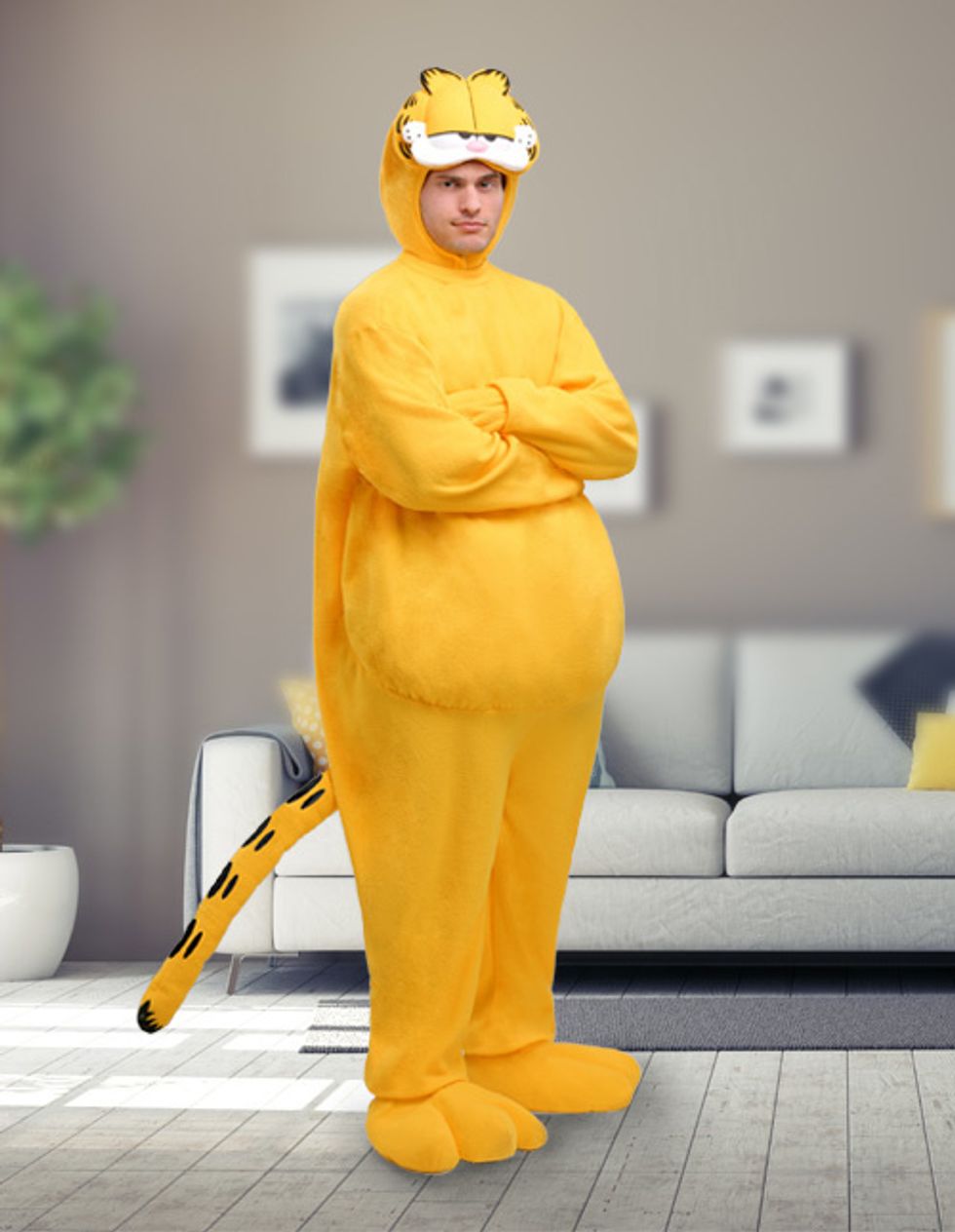 You know yourself, you love yourself, and you welcome the rest of the world to love you as much as it loves Garfield. You probably celebrated Sexy Garfield Costume Day back in 2013, and this time around you want to take what you've learned and fully embrace the spirit of the event. There's nothing overtly sexual about this costume—other than the fact that it's Garfield—but you bring the energy that makes this look as hot as a fresh Garfield-shaped pizza. The belly comes with some extra cushion for any of the pushin' you might want to do, and while the costume leaves only your face exposed, there's nothing to stop you from cutting a couple more holes and really multiplying the functionality.
Lose Yourself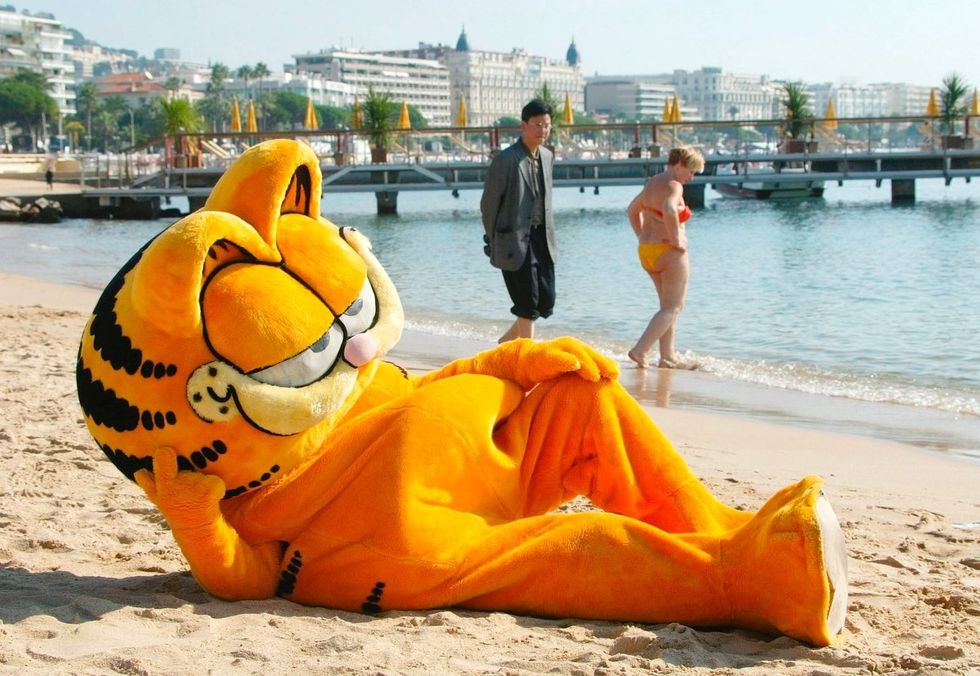 You've never done something like this before… You don't usually make a big deal about your sexuality, but something is compelling you to try something new… So why be your usual self when you can be someone better, bolder, sexier. Become the consummate hedonist who knows what he wants and goes after it. Leave your worries and your doubts behind, and become Garfield. With this costume you are guaranteed to do things you never thought possible, but do keep in mind that what happens in the suit stays in the suit, so make sure you have a good dry cleaner in your area before you commit.
Side Characters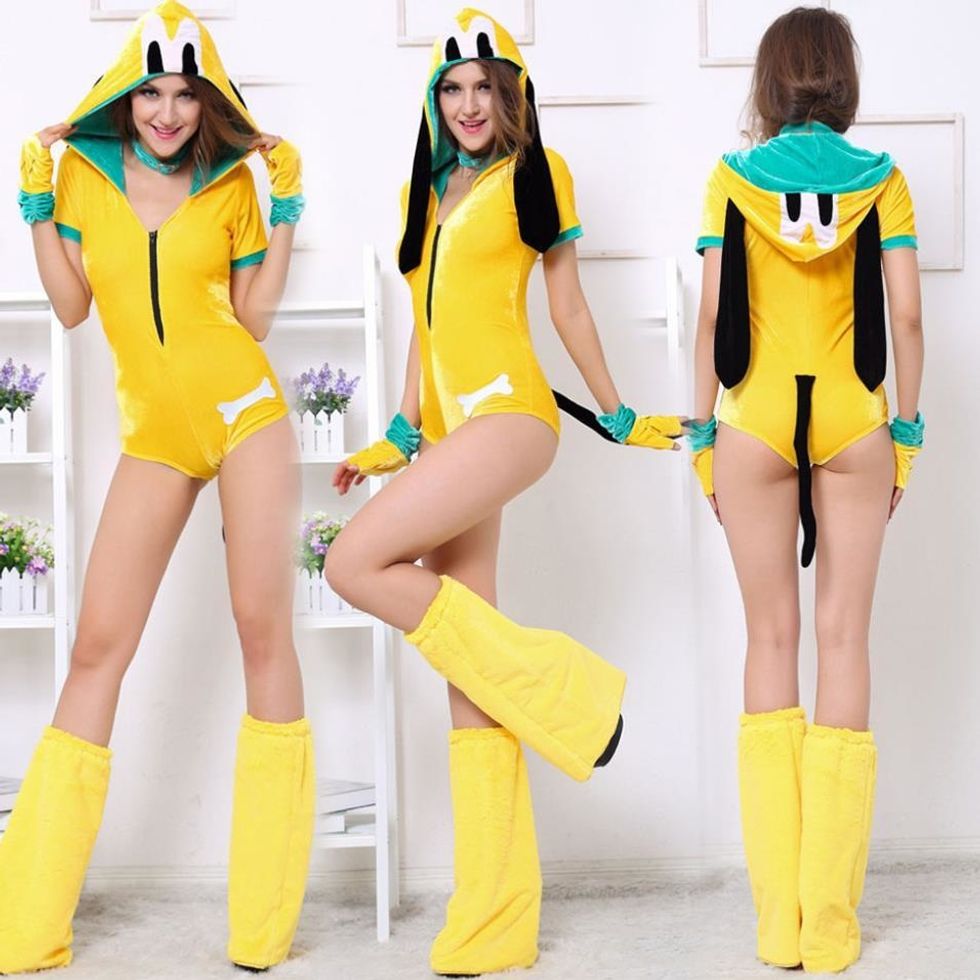 Not everyone is a Garfield-type. Is your sexual energy a bit more hyperactive? You're definitely an Odie. Are you into being cucked and humiliated? Change your name to Jon Arbuckle. Or are you an oddly phallic lipstick monster? Welcome to the party, Arlene. If you open yourself up to the entire universe of Garfield canon, you will certainly find your sexual spirit animal and make the most of this historic occasion.
Innovate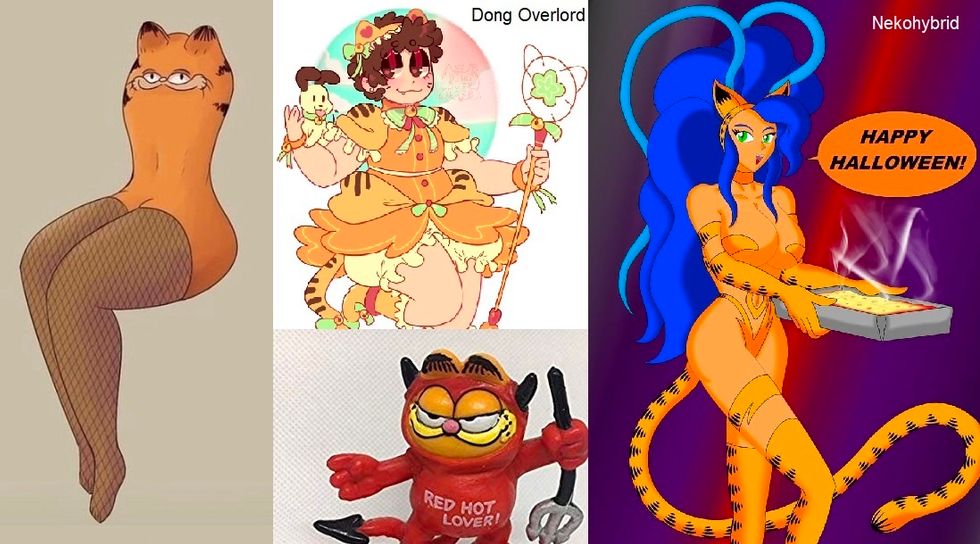 This is only the second time in history that the world has celebrated Sexy Garfield Costume Day, and the possibilities are endless. Don't let yourself be constrained by anyone else's idea of sexy Garfield. Take inspiration from the copious fan creations on the Deviant Art, or from your favorite sexy Garfield merchandise, the world is your oyster, and oysters are a cat's favorite aphrodisiac.