shahs sunset mj money worth—she and her gang may "run L.A" and they'll likely never run out of money.
The Shahs of Sunset gang is rich, rowdy, and ruling reality TV, and Mercedes "MJ" Javid is no exception.
She may argue with her friends, get driven bonkers by her meddling mom, and pine for babies with her latest fella, but money making is one thing MJ's got down pat.
But how does this buxom brunette make her dough exactly, you may wonder?
Here's the scoop on MJ's millions.
Most of MJ's money comes from her real estate career.
She and co-star, Reza Farahan both work for the real estate firm, Keller Williams, as per Celebrity Net Worth.

Living and working in the Beverly Hills area means mansions and estates.
Perfect for that five- or six-figure commission that any high-end shoes and purse lover covets.

The Persian Princess also makes big Bravo bucks by airing all her dirty name-brand laundry on Shahs.
The show has been on the air for a number of seasons and fans crave more and more of the cast members' wild and wealthy ways.
Bravo is known to pay well – in the tens of thousands per season – so MJ is certainly not shy about giving it all to the camera.
I mean, did you see her boudoir shoot?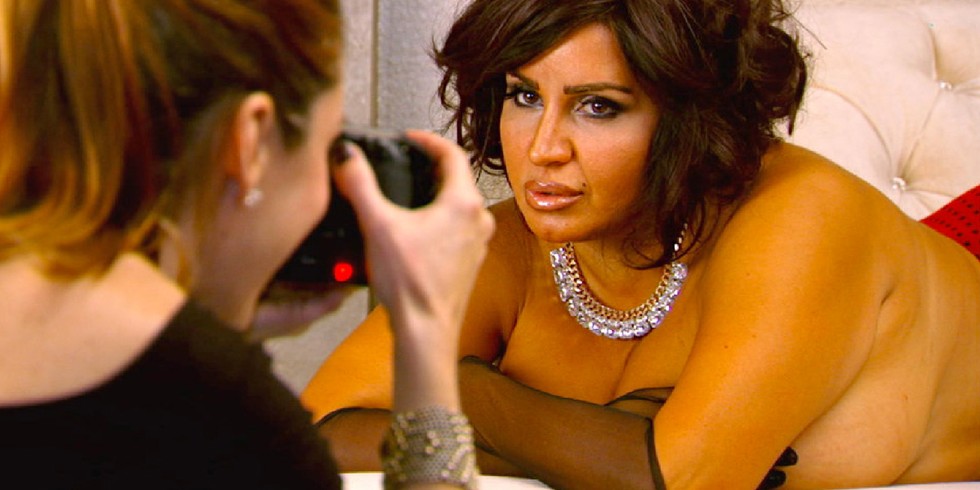 Bravo-lebrities rake in even more coin by posing for red carpet pics, telling it all in magazine interviews, hashing it out on the couch at the "reunions," and appearing on late night and daytime shows for even further scrutiny.

They also make money on social media by pitching products, giving advertising shout-outs, and the like.
While everyone's pretty sure MJ would have had a much different life had she remained in Iran, where she was born, it's apparent that this reality diva was born to flaunt it for the masses.
Making money along the way simply its finest perk!

As per The Richest, MJ is worth $4 million, while Celebrity Net Worth gives her the $5 million title.
Either way this broad is draped in dollars, and if you've seen her ample assets, she needs all the coverage she can get!
---
READ MORE...
Money Monday—How Much is Gigi Hadid Really Worth?

How Much is Shahs of Sunset's Reza Really Worth?

Money Monday—How Much Is RHOBH Taylor Armstrong Worth?
Money Monday—How Much is PumpRules Tom Sandoval Worth?
Money Monday – How Much is RHOC's Vicki Gunvalson Worth?

---