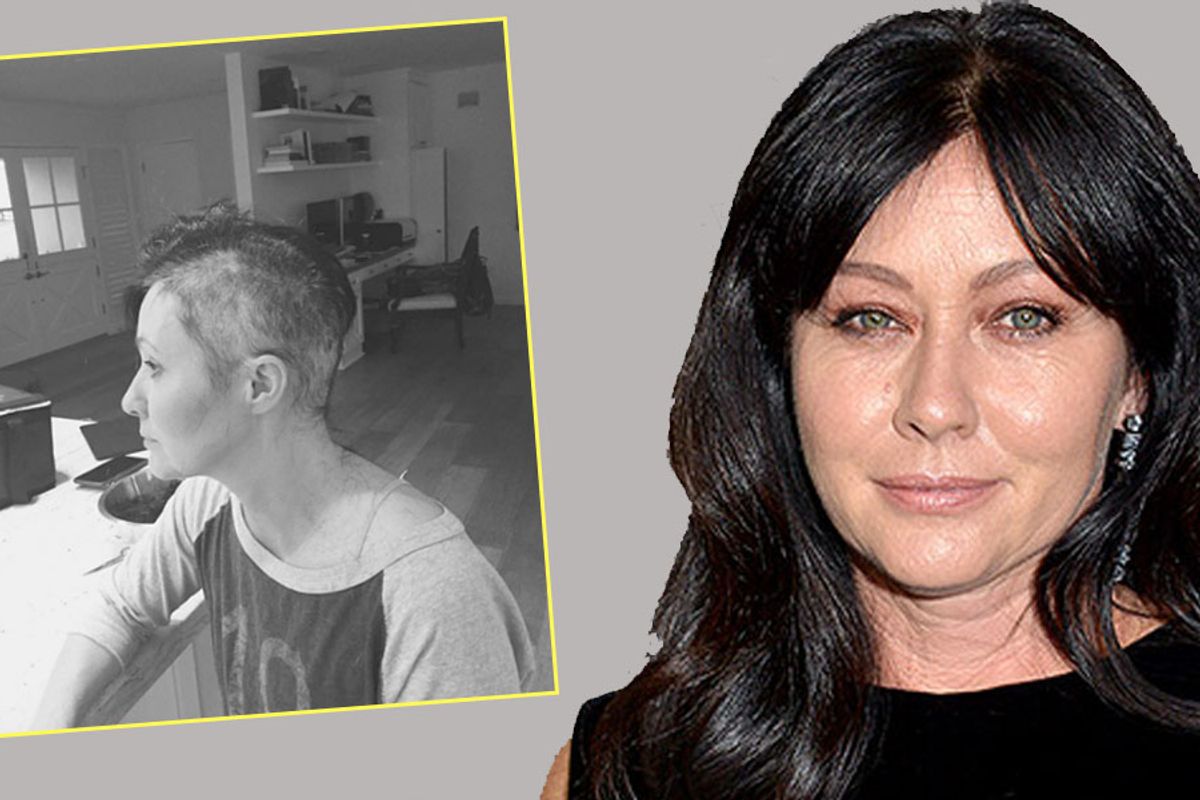 Shannen Doherty was forced to reveal she is battling breast cancer last August after TMZ despicably outed her as having the disease.
The website obtained details of a lawsuit the Beverly Hills 90210 star had taken out against her former business manager, Tanner Mainstain. She alleged that he didn't pay her health insurance premium and her cover lapsed, meaning she avoided attending regular doctors' check ups until it was reinstated. She argues that had she visited a doctor during that time, her breast cancer would have been diagnosed earlier.
Earlier this year on the Dr Oz Show the actress revealed that she has not had surgery yet to remove the mass. Her oncologist wanted her to undergo chemotherapy combined with other drug treatment first to see if her tumor should shrink. She is committed to having surgery but is unsure at this time what exactly it will entail.
The drug regime means that she is unable to get pregnant—something she had hoped for with her husband of four years, Kurt Iswarienko. She revealed she has come to terms with having a mastectomy and her husband said that her battle has strengthened their marriage;

"For us, it has brought us closer together. It's one of those times you get to test your mettle as a married couple."
---
READ MORE...
Shannen Doherty Blames Ex-Business Manager For Her Breast Cancer
Tech Billionaire Sean Parker Donates Millions To Cancer Research
New Breast Cancer Treatment Can Wipe Out Tumors In Just 11 Days
---
Doherty spoke to Fairfax Media last month, but declined to give any further update as to how her treatment was progressing.
However, yesterday she has bravely posted a series of photographs on her Instagram account showing one of the most harrowing parts of her journey through her treatment—losing her hair.
The 45 year old actress was supported by her friend Anne Marie Kortright and her mother, Rosa, sharing six heartbreaking images as she went through the process of shaving her head.
A couple of hours before posting the series of black and white pics, she revealed model pal Kortright had arrived fully prepared for the task.
Doherty then started the process, clearly upset at the beginning, but remaining positive as she posed for selfies with her supporters—bravely managing to smile.
She said last month how grateful she was for the support from her fans;
"The love and the prayers have been absolutely wonderful and supportive and so encouraging. I really do appreciate it."
You can find out here how to properly examine your breasts for signs of breast cancer.