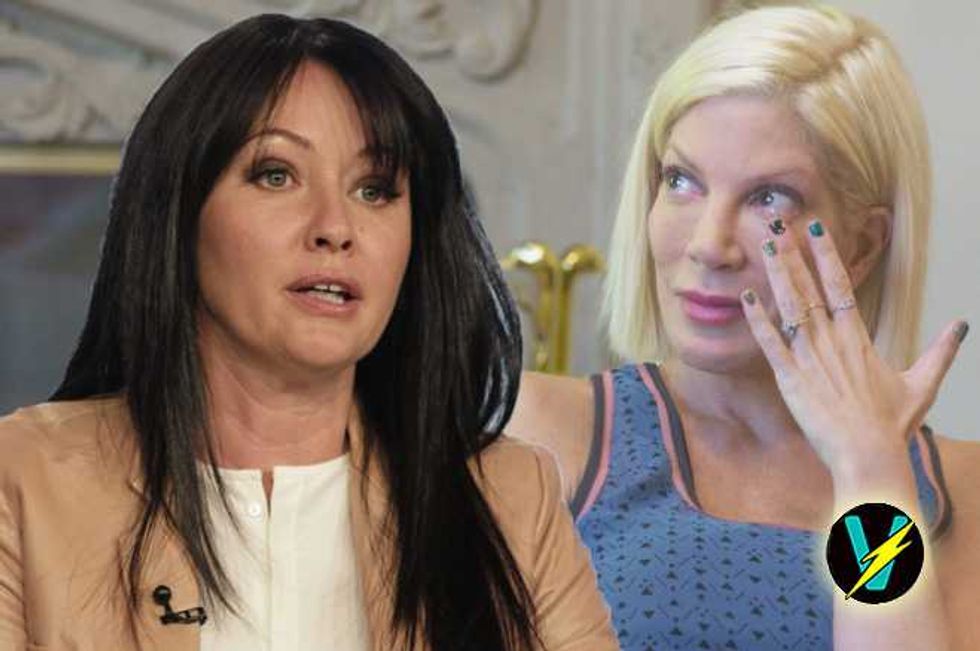 Shannen Doherty thinks Tori Spelling is nuts to air all her dirty laundry on True Tori—something she would never ever do.
The former Beverly Hills, 90210 star is famous for her diva behavior on set, so it's no wonder she thinks the idea of cameras catching all that is horrifying.
"I would never in a million years choose that for myself. Ever. But, uh, you know, she's gotta...That's what she...That is her choice of how she wants to deal with it," Shannen told Sirius XM's Just Jenny. "Some people need to put it out there. Whatever her reasons were, I think whether she wanted to own it herself in the sense of owning what she was going through because it was going to be in the papers regardless. It is a choice I'd never make because there's just no mystery."
So basically Tori has no choice but to do this terrible show because she has no other options career wise? Got it.
You've got to listen to the rest of the clip where Shannen accuses poor Jason Priestley of having memory loss because he said mean things about her in his book.
Don't miss Just Jenny tonight at 8 p.m. on ET!
Shannen Doherty Shares Photos As She Shaves Her Head In Cancer Battle