"Shia LaBeouf arrested" is a headline you're probably familiar with.
As Popdust previously reported, the 29-year-old actor/director was detained by Austin police for public intoxication in early October. In June 2014, he was bagged for disorderly conduct and criminal trespass at a performance of the Broadway musical Cabaret.
LaBeouf is just one of the celebrity contributors to Prison Ramen, which is described as "a unique and edgy cookbook," penned by Clifton Collins Jr. (who appeared in the film Man Down with LaBeouf) and Gustavo Alvarez, released today. Other celebs featured in the cookbook include Slash and Samuel L. Jackson.
Whoa! Watch Shia LaBeouf Headbutt A Dude During Insane Bar Brawl!!
In LaBeouf's essay, titled "Error Breeds Sense," bad-boy-Shia details five incarcerations (the essay was written before his arrest in Austin). At age 6, LaBeouf attempted to steal a pair of Nike Cortezes but was caught. But, being arrested as a 6-year-old didn't scare him straight.
Five years later, age 11, Shia was busted for trying to swipe a "Gameboy Pokemon from Kmart" (all kinds of flashbacks there).
Shock As Shia Labeouf Is Filmed Admitting He Would Have Killed Girlfriend
The I'm Not Famous Anymore performance artist was also arrested at age 20 for trying to stab his neighbor, and again two years later in Chicago for not leaving a Walgreens.
The last arrest Shia mentions in his essay is the infamous Cabaret incident (probably my second favorite celebrity arrest of all time, after the time Amanda Bynes threw what police described as a 'marijuana bong' out a 36th story midtown Manhattan window).
On June 26, 2014, LaBeouf was drunk and "looking to turn up a bit" so he attended a performance of Cabaret on Broadway.
When he saw star Alan Cumming (or was it Allen Iverson?) smoking a cigarette onstage, Shia thought that meant it was cool for him to light up too.
Shia LaBeouf On 'Existential Crisis', Becoming A Christian, Alec Baldwin
He then grabbed Cumming's butt, which led to the police being called. For this misdeed, LaBeouf spent twenty-five hours in jail, but while he was there, he claims to have eaten "a terrific egg sandwich."
His recipe contribution to Prison Ramen is a hybrid ramen-egg salad that we can't wait to try.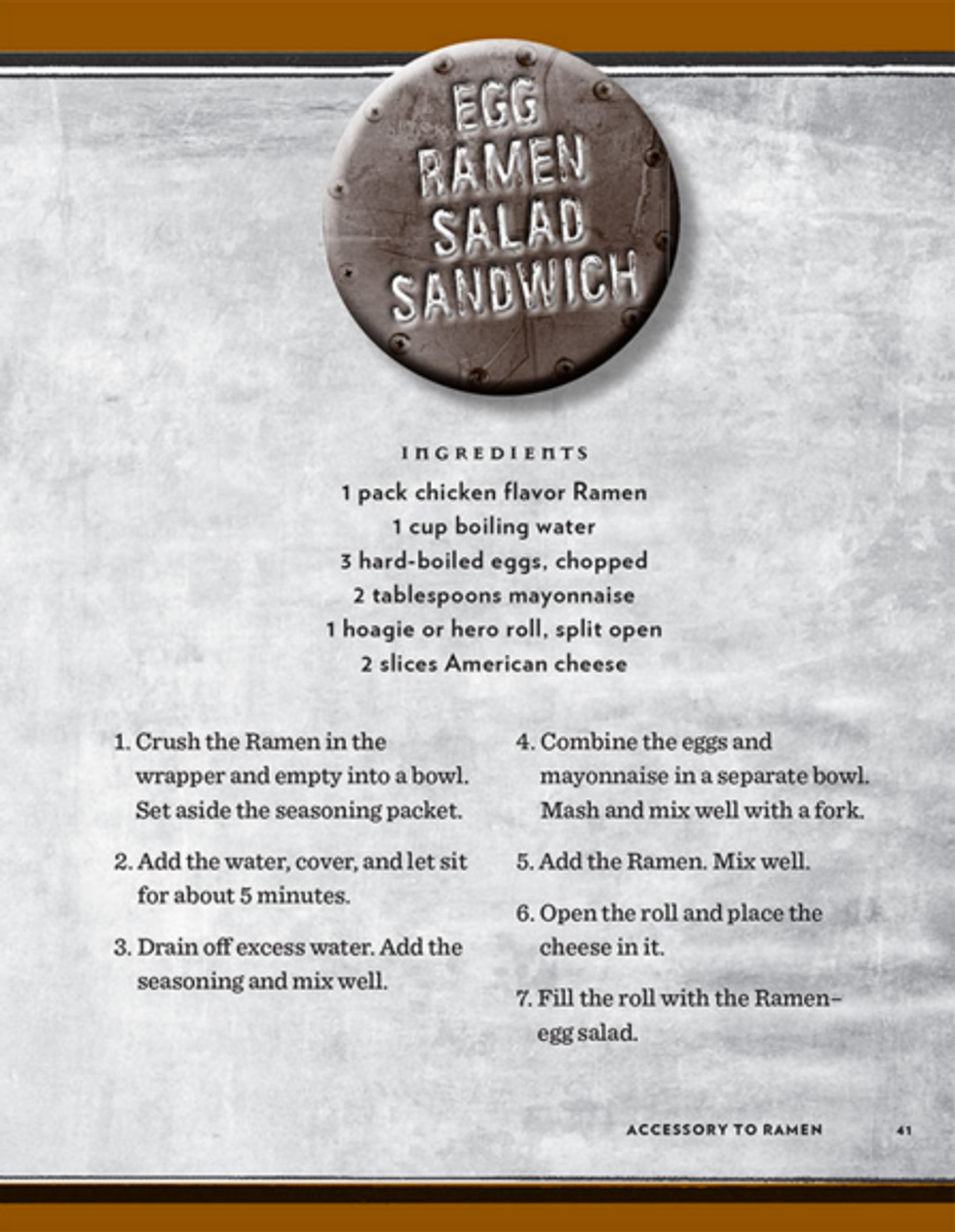 Shia's inspired ramen-egg salad recipe
LaBeouf leaves readers of his essay with a parting thought: "When I'm nervous in my creativity, I think of my failures in life and in art. Thinking about my screwups loosens the grip of fear. It's freeing to fuck up and recover."
Shia LaBeouf—I Was Raped At #IAMSORRY Installation
Popdust hopes that tonight will just be a normal Tuesday night for Shia LaBeouf.