CULTURE
Shoe Trends for Spring You Should Buy Before They Sell Out
Walk a mile in these shoes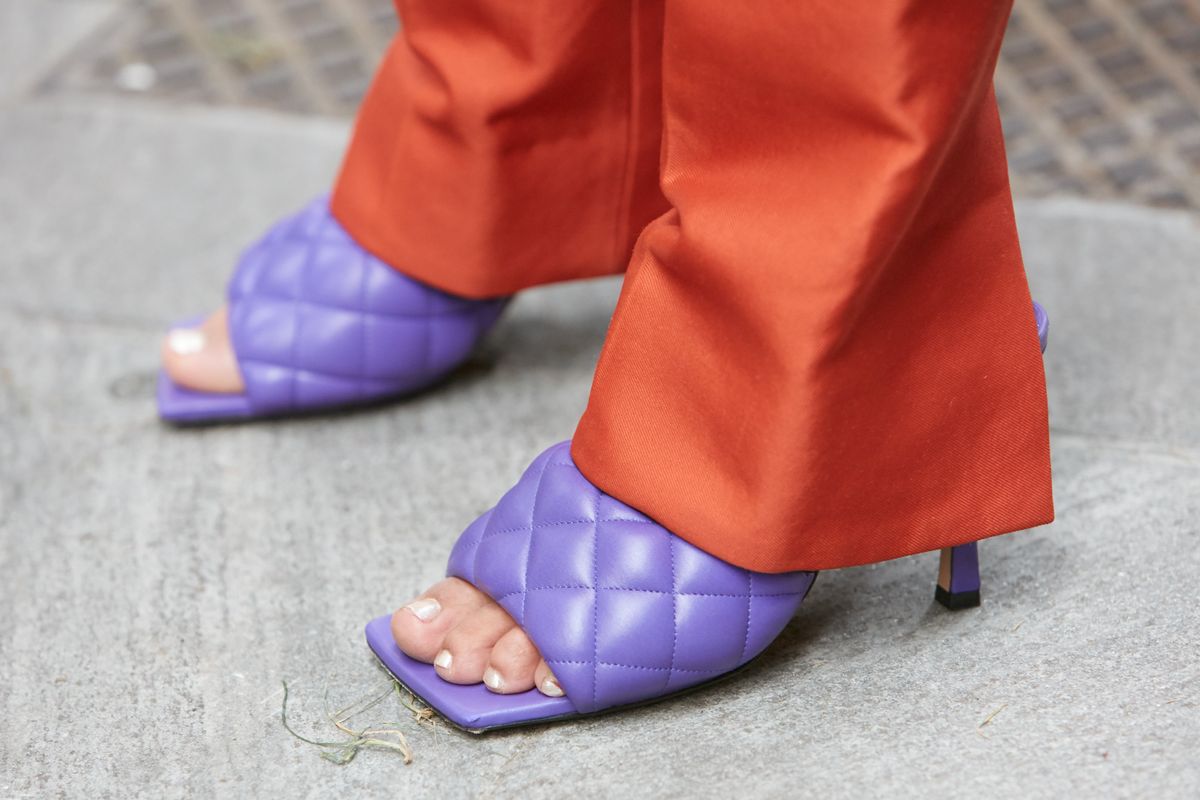 Los Angeles is a city overrun by flea markets and farmers' markets. Since moving to town, I spend my weekends with all my favorite spots in rotation. Melrose for kitschy home decor and vintage T-Shirts (and to run into a celebrity … then quickly rush and tell Deuxmoi), Santa Monica for produce, and Silverlake for trendy vintage clothes.

---
So when I found myself at the Silverlake Flea this week — early to avoid the crowds — a friend and I remarked that this deceptively lowkey weekend activity was truly a fashion hotspot. I've seen my fair share of influencers at the flea — I've had picks I was eyeing snatched up by them before my very eyes … only then to see my picks in their TikTok. But this is only what's on the surface.
Everyone was sizing each other up, scouring their peers for fashion inspo just as avidly as they scanned the racks and piles of vintage clothing. We remarked there must be a leaderboard somewhere, and some fashionista chief keeping track of who's the best dressed at the flea.
Though we may devour fashion content from the pros — for normies like us this is our runway. Getting a compliment on my sneakers at the flea is a highlight of my week. And rushing home afterward to research the trends I spotted is an Olympic sport.
I've always been one to get my fashion inspo from the Cool People around me. My formative years were spent in New York City's Soho, people-watching for hours. Window-shopping all the trendy brands wasn't half as inspiring as looking at what outrageous garb New Yorkers were strutting about in.
Where do you think all the fashion editors get the selections for their trend reports? We're actually out there pounding the pavement, wondering which are the next pair of shoes we want to walk a mile in. Last season gave us Sambas and Birks and UGGS. Oh, what a comfortable season it was. This season promises to take it up a notch.
Spring 23 is laying a bounty of maximalism at your feet. Whether you're floating in sky-high wedges or kicking your sneaker game to the next level with bright colors, there's a shoe trend for everyone.
The key takeaway: don't take yourself too seriously. Mix and match aesthetics. And always wear the most unexpected shoe.
All products featured are independently selected by our editors. Things you buy through our links may earn us a commission.
Silly Goofy Surrealist Shoes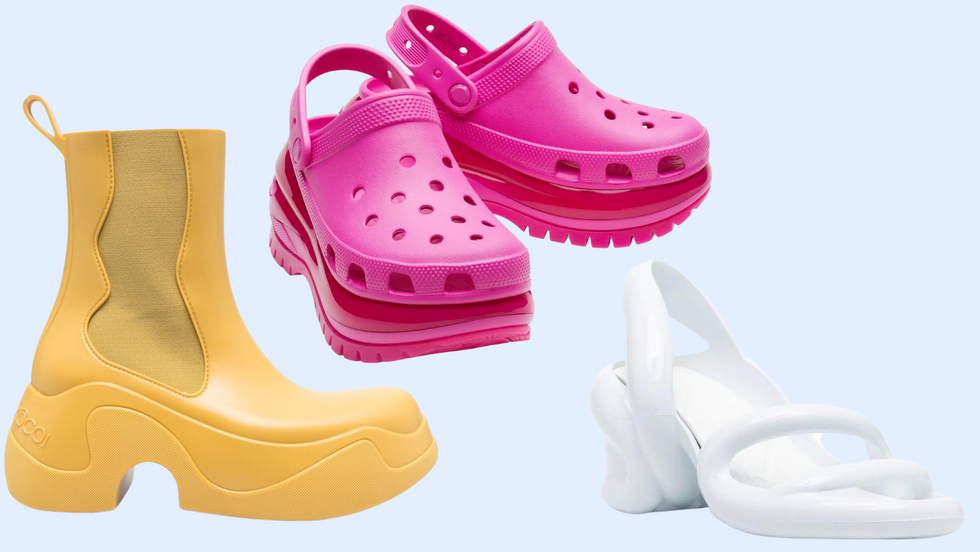 What are we calling this trend? Cartooncore? Whatever it is, the MSCHF red boots are at the vortex. And while the Big Red Boots are the most hyperbolic version of this trend, similarly silly shoes — like Loewe's viral Comic Chunky Pumps and JW Anderson x Wellipets' Frog Sandals — have captured public attention. It's a combination of maximalism and nostalgia. Think gummy textures, exaggerated shapes, and outright cartoonish references. I wouldn't be shocked if a major Croc collab dropped this year.
Puffy Cloudcore Sandals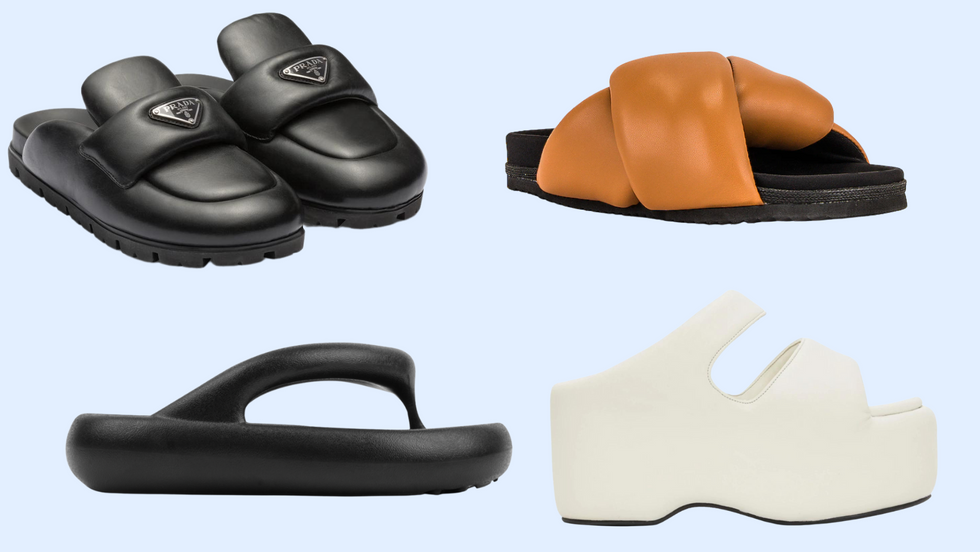 The puff-ification of fashion has arrived. But the Fall/Winter North Face Jackets are getting traded in for Spring's puffy sandals. Inflated, balloon-like shapes are coming in hot at the pool and anywhere else you want to take them. At its best, this trend is a pair of pillows for your feet.
Miss Mary Janes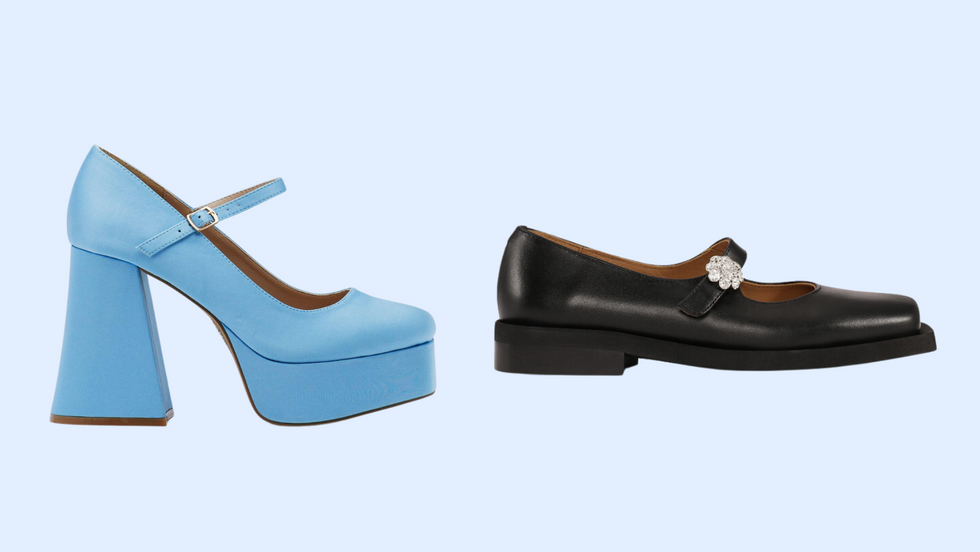 This classic shoe shape is back. We shouldn't be surprised, given the past few seasons' 70s revival and the academia-chic of certain trends (I'm looking at you, old-money TikTok). But these are not your garden variety school uniform shoes. From tasteful flats to sky-high shapes, the Mary Jane just got a cool upgrade.
The Return of the Jelly Shoe?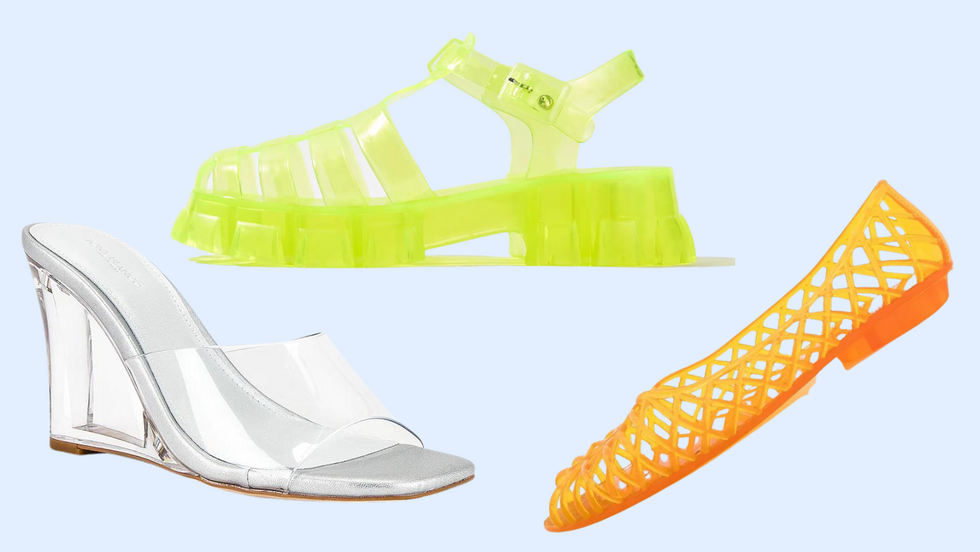 Indie sleaze is coming back. But now that American Apparel has gone bust, all the indie girls are bereft of a fashion Mecca to source their alt fits. Staples like the jelly shoe were everywhere on early Tumblr. And not . . . the return of the see-through shoe. I for one, am looking forward to reviving this whimsical trend.
Bold, Bright, Neon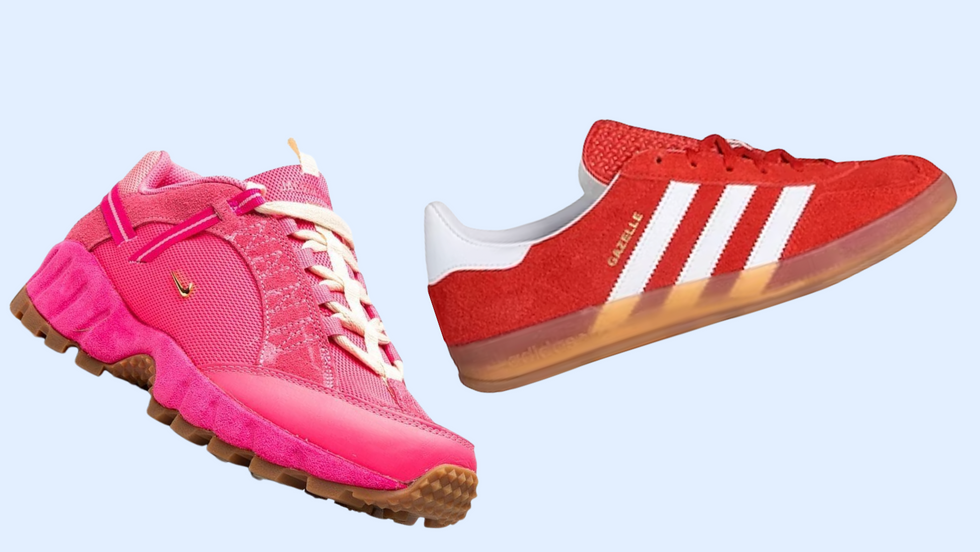 The bolder, the better. Even if you're suited to more casual fare, you don't have to skip out on this maximalist trend. Wear what stylists call "the wrong shoe" — which means making an unexpected shoe choice to make your outfit more dimensional. A neon hue is always a fine idea. Even with a more "trendy" shoe.
Balletcore & Bows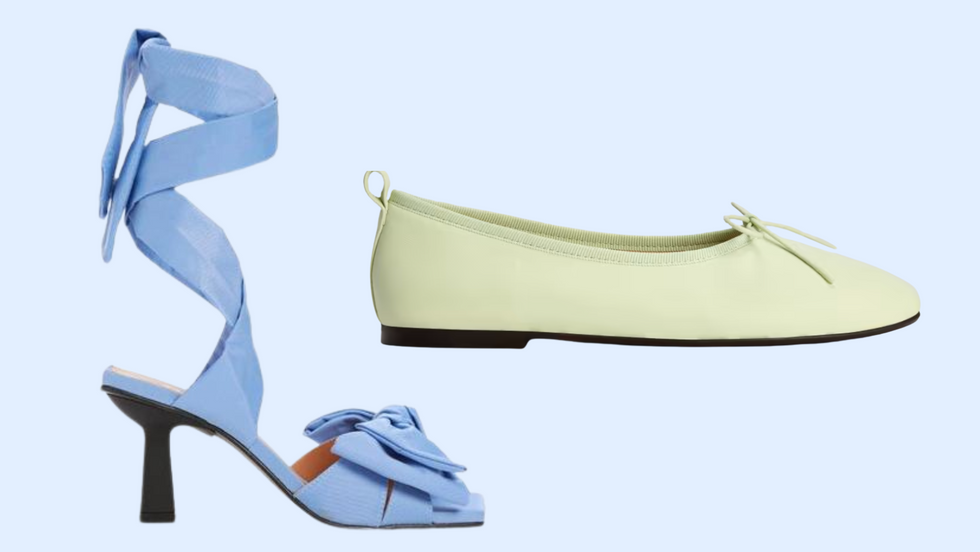 Leotards, pigtails, and satin slippers — it's the call of Balletcore. This nostalgic mode carries all the whimsy of being a ballerina but none of the blisters. This season, it's not only ballet flats that are making their way into every It-Girl's closet, it's anything with satin, pastel, or bows. Tons of bows.
Gorpcore Sneakers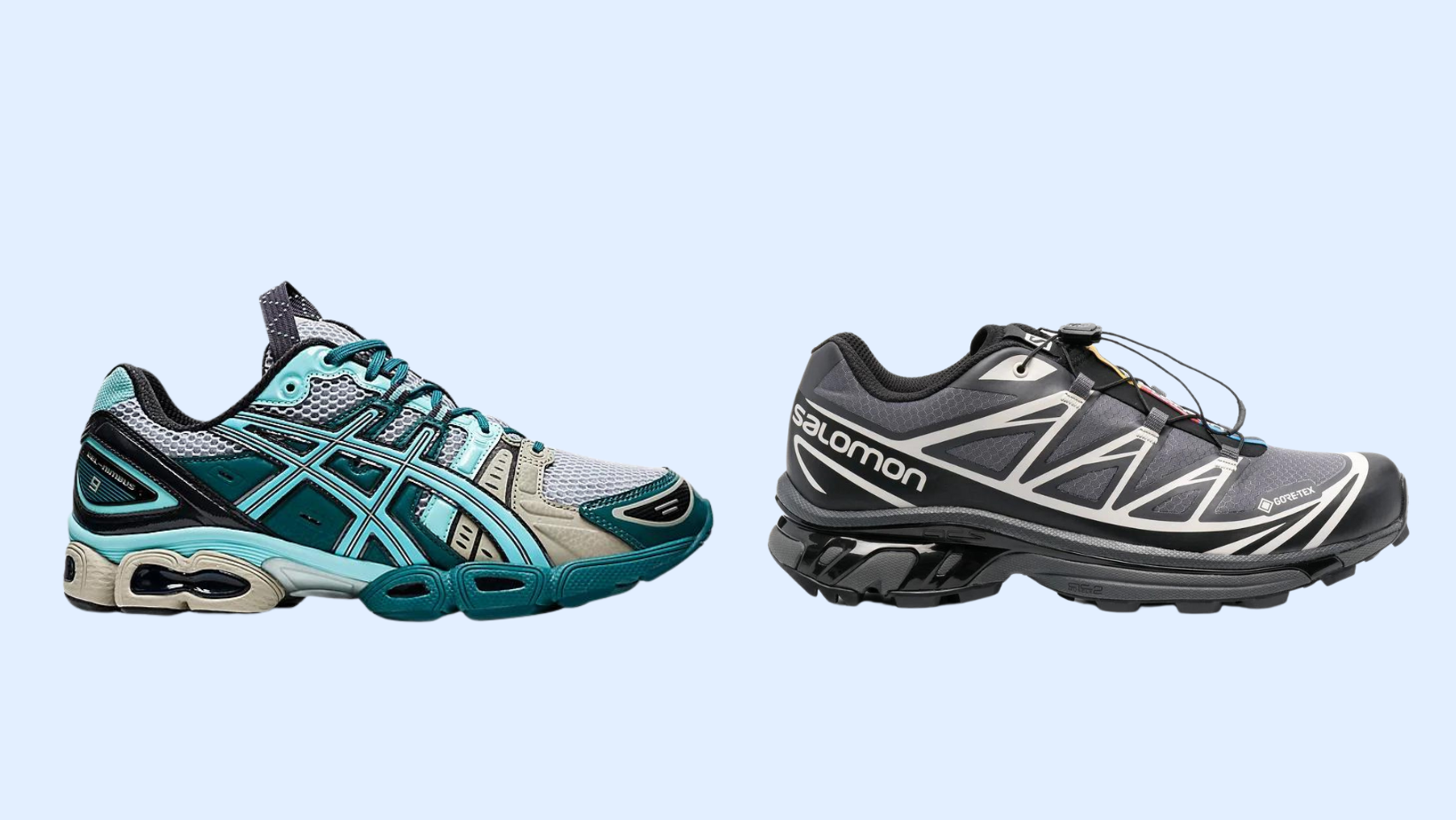 Gorpcore was a fall favorite for apparel. Arc'teryx Jackets, tech-fleece pants, and tactical glasses were all over the place. And now Gorpcore is coming for your feet. Hiking boots and other practical footwear are now in fashion's clutches. Even if you only wear them to your favorite restaurant, it's the aesthetic that matters.