Producer extraordinaire Shonda Rhimes has just finalized the main cast for a new show about Soho scammer Anna Delvey, and fans are already obsessed.
The show will follow the years-long scam led by Russian-born Anna Sorokin, a woman who told everyone her name was Anna Delvey and ingratiated herself into the New York social elite by pretending she had access to a fake trust fund. She convinced people to lend her indefinite loans and spent exorbitant amounts of money that she gained through a series of intricate lies. Of course, like the best scams, it fell to pieces; in May 2019, she was convicted to four years in prison.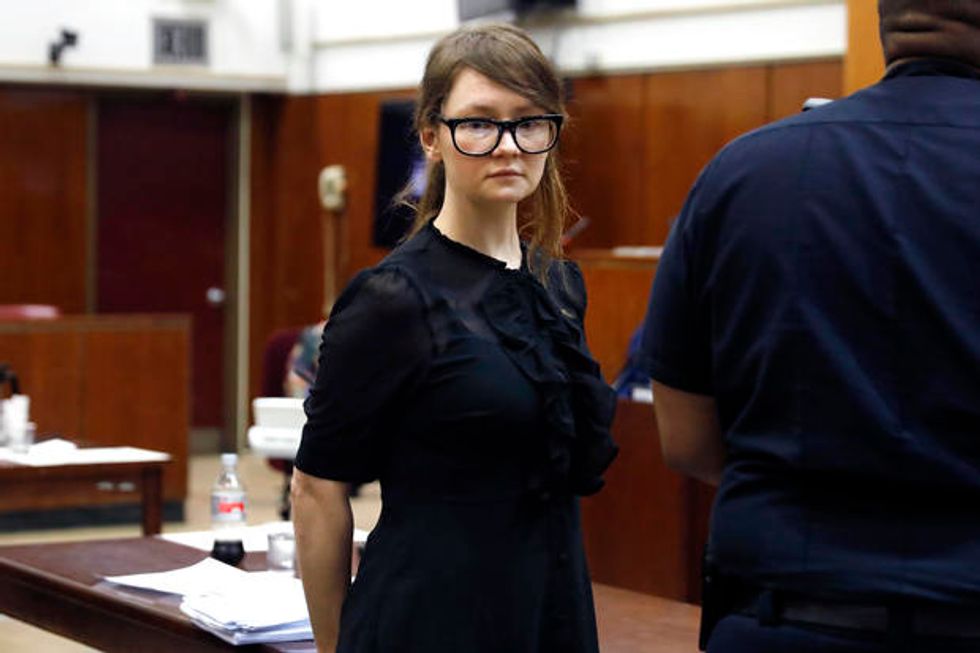 CBS News
Delvey will be played by Emmy-winning Julia Garner, who starred as the fiery Ruth on Ozark. Judging by her performance on that show, she'll be able to perfectly embody Delvey's trickster mentality and charm.

Veep's Anna Chlumsky will star as a journalist determined to capture Delvey's story. Her character will probably be based on Jessica Pressler, the journalist who wrote the definitive New York Magazine story about Delvey's endeavors. Laverne Cox plays a celebrity trainer who gets sucked into Delvey's world. The show will also feature Alexis Floyd as a hotel concierge whom Anna tricks with her charm and Katie Lowes as a woman whose relationship with Anna becomes an obsession.
Another Day, Another Scammer
"It started with money, as it so often does in New York," Pressler's essay begins. In the era of Donald Trump, the Kardashians, and Fyre Festival, it seems like we collectively can't get enough of scammers. We love to learn about people who force their way into the spotlight through non-traditional mechanisms and webs of lies.
But why does Anna Delvey need a TV show that gives her even more fame and attention, one that promises to glorify her high-flying lifestyle even as it portrays its inevitable combustion? Perhaps it's because Delvey is living a new sort of American Dream (or maybe she's living what the American Dream always was—a scam).
Regardless, Delvey's story is very much of the moment, very indicative of what it's like to live under late capitalism in a world where money and confidence are keys to success. "The way Anna spent money, it was like she couldn't get rid of it fast enough," reads the article. "Her room was overflowing with shopping bags from Acne and Supreme, and in between meetings, she'd invite Neff to foot massages, cryotherapy, manicures." This could be excerpt out of a postmodern novel, as could the whole story, full of unnecessary products that no one really needs. It's going to look beautiful on TV.
Just like we can't get enough of products, it seems we can't get enough of scammers and their stories. "Anna looked at the soul of New York and recognized that if you distract people with shiny objects, with large wads of cash, with the indicia of wealth, if you show them the money, they will be virtually unable to see anything else," the seminal article finishes. Apparently the same goes for us, and TV: Distract us with an intoxicating scam, make us think we're outsmarting the capitalist system we're actually buying into, and you have a hit, or possibly a president. I, for one, will inevitably be tuning in.