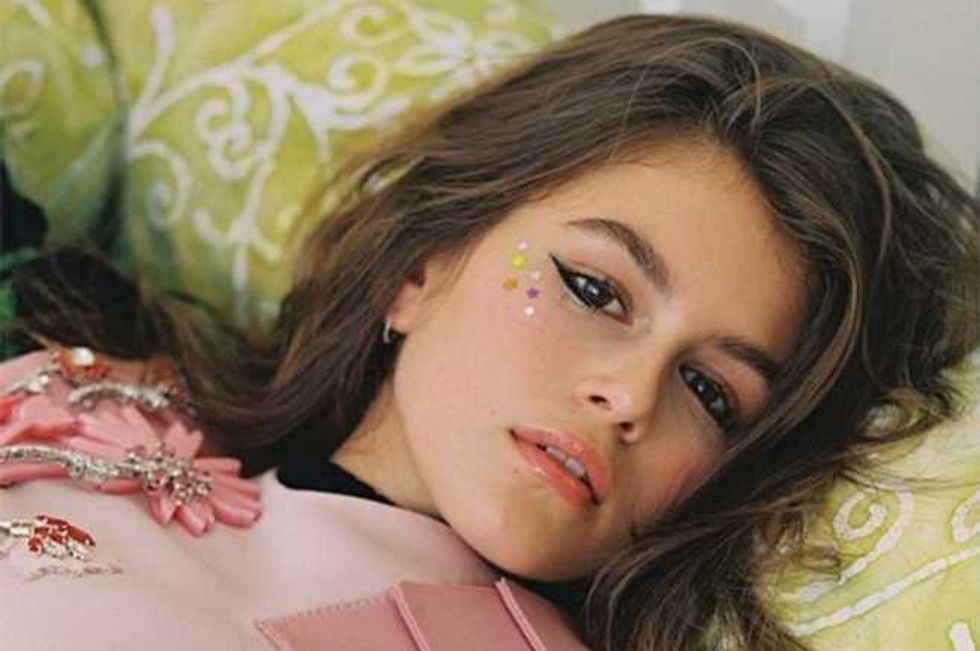 Cindy Crawford must be pleased about her 13 year old daughter's new modeling contract, but is she okay with seeing her child posed suggestively?
Thirteen year old Kaia Gerber has just signed with prestigious agency IMG Models and has already shot an editorial for Vogue Italia.
Kaia will also appear in CR Fashion Book, a magazine launched by the controversial former editor of French Vogue, Carine Roitfeld.
When Roitfeld left her post at Vogue, the word was that she went too far in an editorial featuring little girls dressed up like hot babes.
Now it appears Roitfeld has done the same for Cindy's daughter, who appears in photos with winged eye-liner and stiletto heeled boots, with a distinctly grown up expression on her face.
Just a couple of weeks ago, Kim Kardashian's make-up artist was blasted on Instagram for posting a photo of a child wearing elaborate eye-liner and lipstick. It turned out to a be a photo from Saplings, a magazine that features children dressed to kill in expensive clothes and flirtatious poses.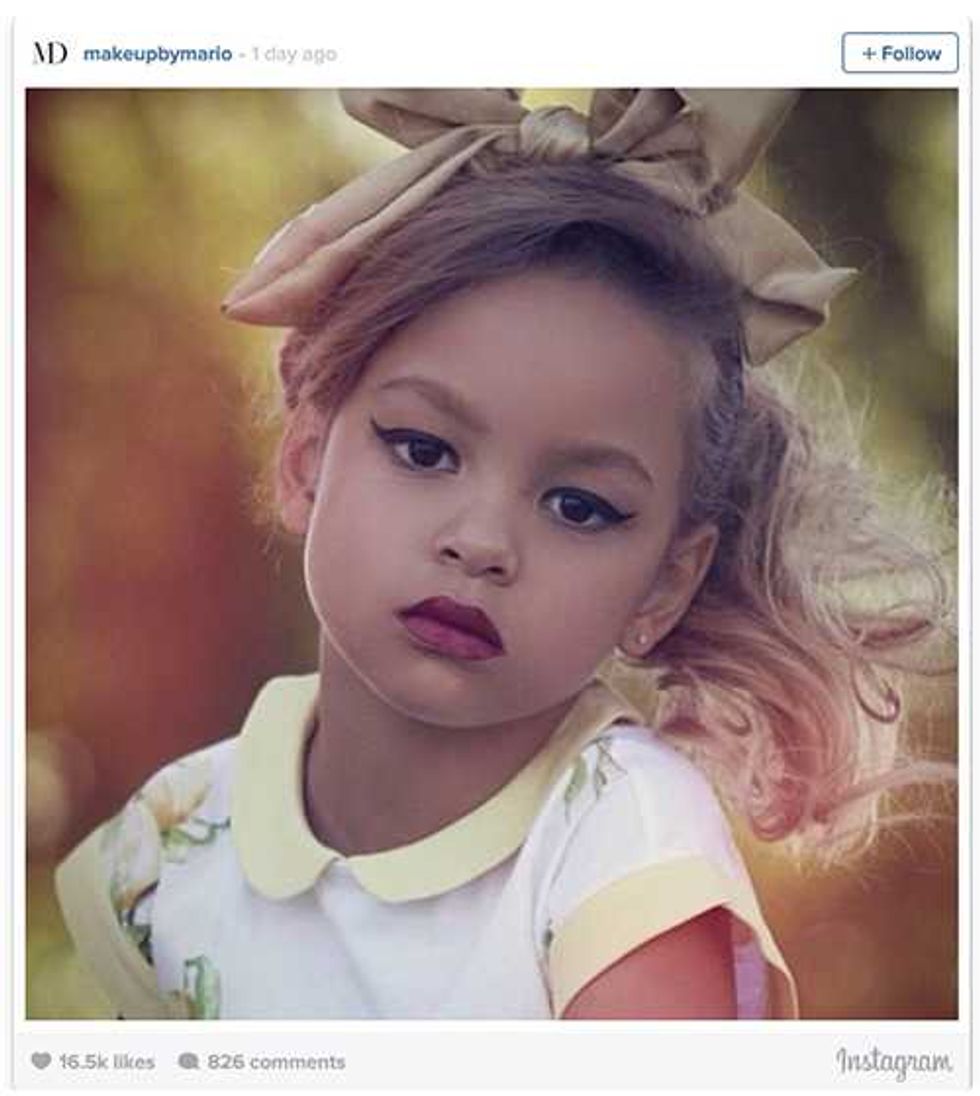 Is there a line that shouldn't be crossed when it comes to young girls being marketed as sex objects?
Many outspoken groups think so, and are campaigning to put a stop to the sexualization of children and young teens. Others insist that it's all harmless fantasy.
Should Cindy Crawford be okay with her daughter being presented so provocatively, or should she just be proud of Kaia's new career?
Weigh in, Popdust readers!