MUSIC
The singer uses lyrics from "The Greatest" to show Hillary "has stamina".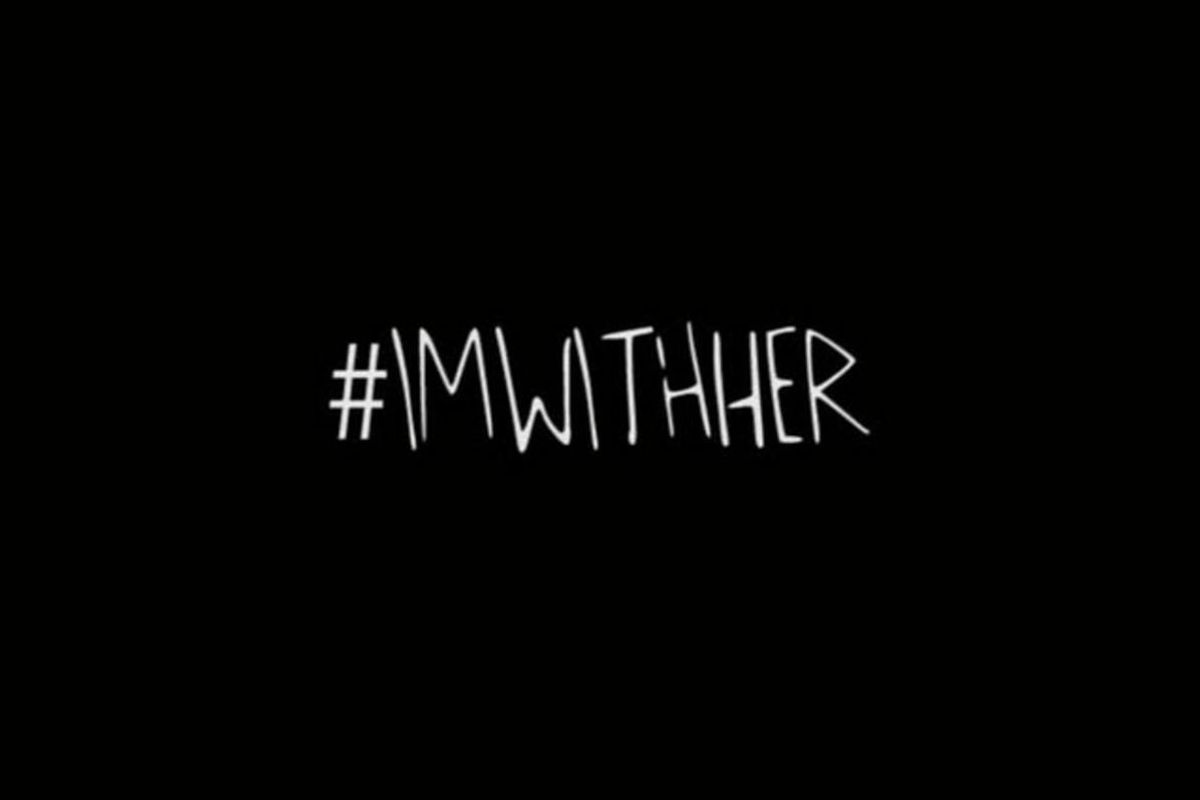 Sia came out in support of Hillary Clinton in a very interesting way earlier today. The "Chandelier" singer pounced on Donald Trump saying, "She doesn't have the looks. She doesn't have the stamina." at Monday's debate with a YASSSS-inducing response. Sia posted a 33-second clip featuring pictures of Hillary Clinton doing big and important looking things, while looking v presidential mind you, while the "I have stamina" refrain from Sia's latest single, "The Greatest", blessed our ears.
#ImWithHer #Stamina #TheGreatest pic.twitter.com/8b1LHc0dN8
— sia (@Sia) September 27, 2016


Hear that? That's the sound of a mic dropping.

This isn't Sia's first time poking fun at Donald Trump. She was a musical guest on SNL the night he hosted and she tweeted:
Trying to give @realDonaldTrump a taste of life as a queer immigrant. Not sure it's working..?More tomorrow! pic.twitter.com/WMhZFw10Zj
— sia (@Sia) November 6, 2015
Sia has been a big supporter of Hillary Clinton's presidential campaign. She appeared in a cover of "Fight Song", which featured a host of celebrities, which played during the Democratic National Convention.
Suggestion: If Hillary Clinton wins the presidential race, can Sia please perform the national anthem at the inauguration?