Moscow-based solo artist Sirotkin has just released a dream of a music video for his latest single, "Beysya Serdce (Бейся сердце)" or "Beat My Heart."
The video follows a group of friends frolicking around the streets and fields of Moscow, reveling in youth and all it has to offer. It's overlayed with Sirotkin's heartfelt strumming and intense vocals. In regards to the music video's setting, the press release states: "In this video we create the portrait of a lost generation. The film depicts kids raised in the 1990s--but their feelings and experiences still echo with today's youth in Russia. The narrative is non-linear and intuitive. We intentionally avoided artificial light and any special equipment, other than a 16mm film camera. We wanted everything to resemble scenes from a movie - or from DIY home footage, even."
The track is from his mini-album "Mramor" (Marble), which was released last summer. It's made up of six cohesive songs that flow in and out of each other's personal narrative, no doubt in part to Sirotkin's knack for writing. "Marble" could become a full-length album, I worked on several more songs for it, but as a result I gave up this idea in favor of a mini-album. I decided to leave only the most full and necessary tracks, they harmoniously sound together and more accurately convey the sense of time in which "Marble" appeared: misunderstanding, rejection, fatigue, hope, and then a loss of hope," he wrote on his Soundcloud. What's most intriguing is the use of "marble" - a stone that's been popping up in many recent album titles as of late. "Marble as a concept causes different associations in me: from childhood it surrounded me in the Moscow metro, on pedestals, monuments, fountains and majestic Soviet buildings. Now I, unfortunately, notice it in tombstones in cemeteries and in tasteless accessories in offices and houses. So for me marble is more simply a material with a beautiful texture and a harmonious name."

Sirotkin has long been known in the indie music community, especially when it comes to his touching lyricism. His two mini-albums "Challenger" and "Mramor" have been making the rounds ever since their release, catching people's attention who otherwise might have looked the other way. The English version of "Beysya Serdce, Vremya Bitsa" has already been used as the soundtrack for Gosha Rubchinskiy shows at Paris Fashion Week.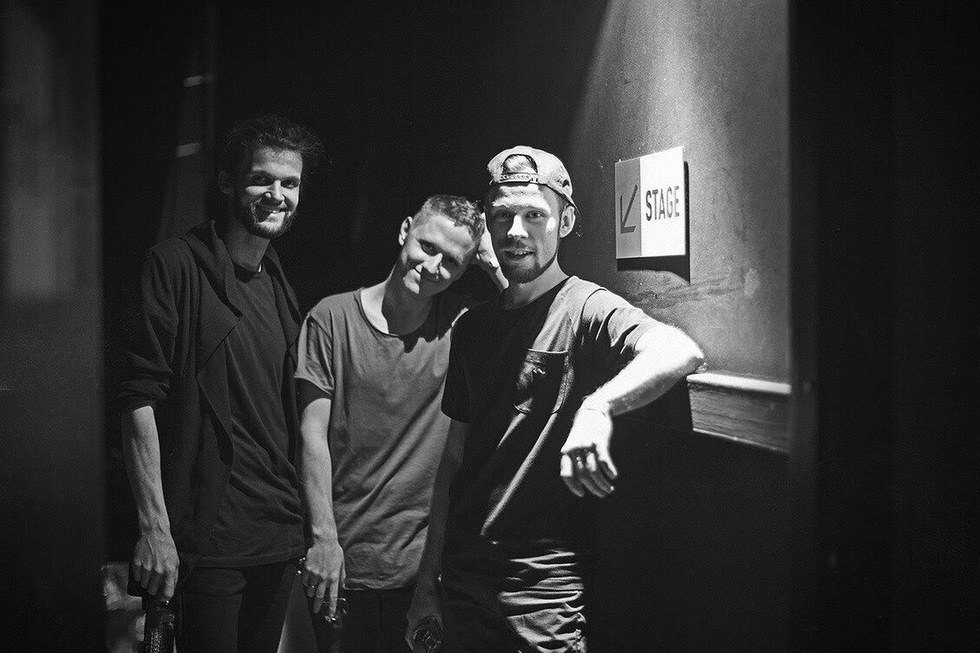 Courtesy of Kometa Music
The indie music scene in Russia is currently undergoing a thriving rejuvenation - a scene that was originally born in the 1980s, it has only continued to flourish under new circumstances. The festival Bol (Pain), held in Moscow on summer months, showcases the newest in Russia's indie rock scene. According to Noisey, "Communist ideologues discouraged people from playing what was considered "bourgeois" music, and the most subversive bands were outright banned. Mikhail Gorbachev's Perestroika reforms helped to bring rock music from the underground, but in their pursuit of mainstream appeal, the lion's share of that generation's rockers lost edge and steam." Now more than a decade later, a new generation of indie rockers have taken the stage at Bol, making an impact on those who thought this genre was lost.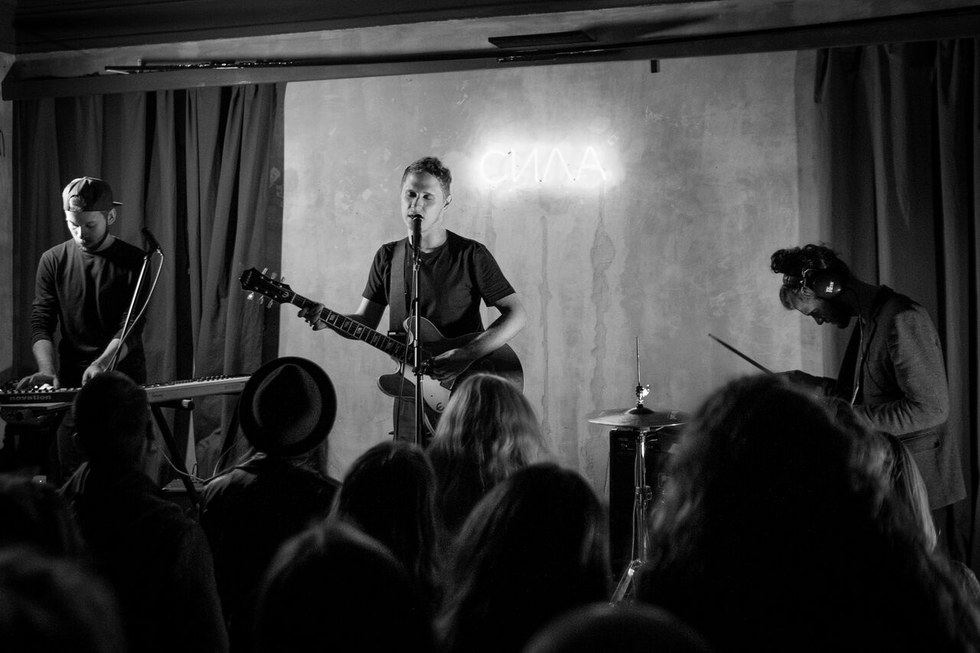 Courtesy of Kometa Music
We're not sure what's next for Sirotkin, but we'll be sure to keep an eye out. The Russian artist is constantly in the pursuit of meaningful sounds and projects that reflect what he believes in. "With the sound, I did not do anything deliberately, my head did not have a specific concept and direct guidelines. These are just songs written at home with an acoustic guitar. In the process of work they intuitively acquired new layers and details, but the main goal was not to lose the original meaning in the pursuit of someone else's sound," he wrote. If the goal was to create a sound uniquely his own, you could say Sirotkin has succeeded.
---
Vanessa is a music and culture writer. Follow her on twitter.
READ MORE ABOUT MUSIC...

INTERVIEW | a Q&A with Rooney's Robert Schwartzman
REVIEW | Nick Hakim's "Green Twins" is a soulful trip through the future