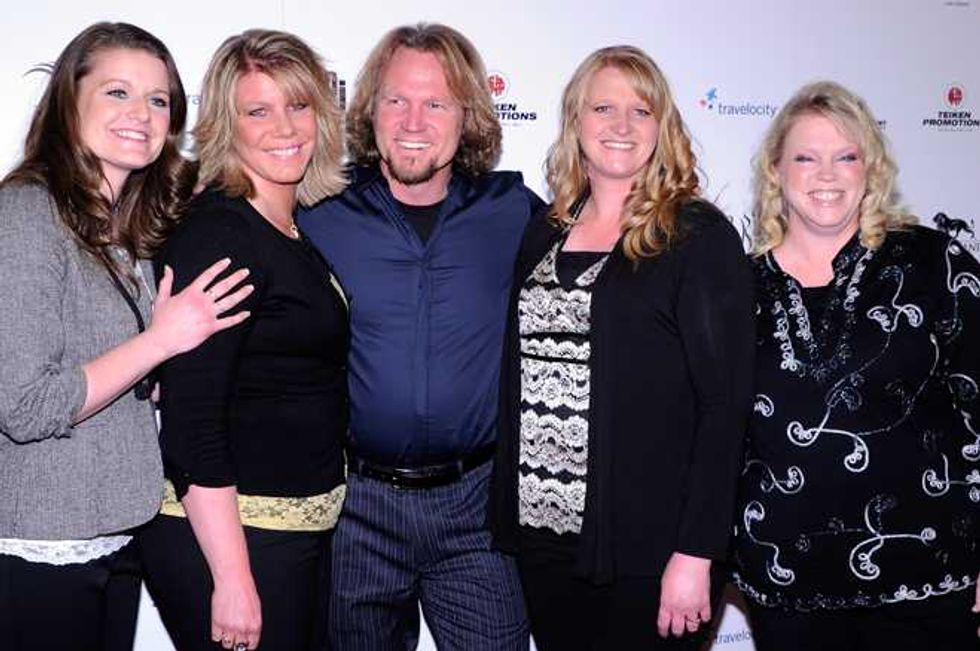 Kody Brown and his four wives are celebrating today as a judge has effectively said they can continue their polygamous lifestyle because it isn't against Utah's bigamy law.
The family – who are the stars of the hit TLC show Sister Wives – said they were "gratified" and "thankful" following the decision that effectively decriminalizes their way of life.
Together with his wives Meri, Christine, Robyn and Janelle, Kody released a statement saying:
"The entire Brown family is gratified and thankful for this final ruling from Judge Waddoups.

"The decision brings closure for our family and further reaffirms the right of all families to be free from government abuse.

"While we know that many people do not approve of plural families, it is our family and based on our religious beliefs."
In his ruling on Wednesday – which confirmed a decision he made back in December 2013 – U.S. District Judge Clark Waddoups said that parts of Utah's anti-polygamy law are "unconstitutional."
So what does that mean? Well the law was a bit confusing to begin with.
The law originally said that a person is guilty of bigamy if – knowing that he has a husband or a wife – he "purports to marry another person or cohabits with another person."
Which effectively means that even if a man or woman separates from his or spouse it would technically be illegal for them to shack up with someone else.
But now the judge says that section of the law should be narrowed to the terms "marry" and "purports to marry."
So are the Browns splitting hairs? Not really.
The ruling means that Kody can return to Utah and live with his wife Meri and the three other women that he considers to be his (spiritual) wives without fear that he will be arrested for his lifestyle.
The Brown clan fled the state and relocated to Nevada back in 2011. They sued the state after a county prosecutor threatened to charge them under Utah's bigamy law. Now Kody, his four wives and their 17 children can return.
They said in their statement:
"Just as we respect the personal and religious choices of other families, we hope that in time all of our neighbors and fellow citizens will come to respect our own choices as part of this wonderful country of different faiths and beliefs."