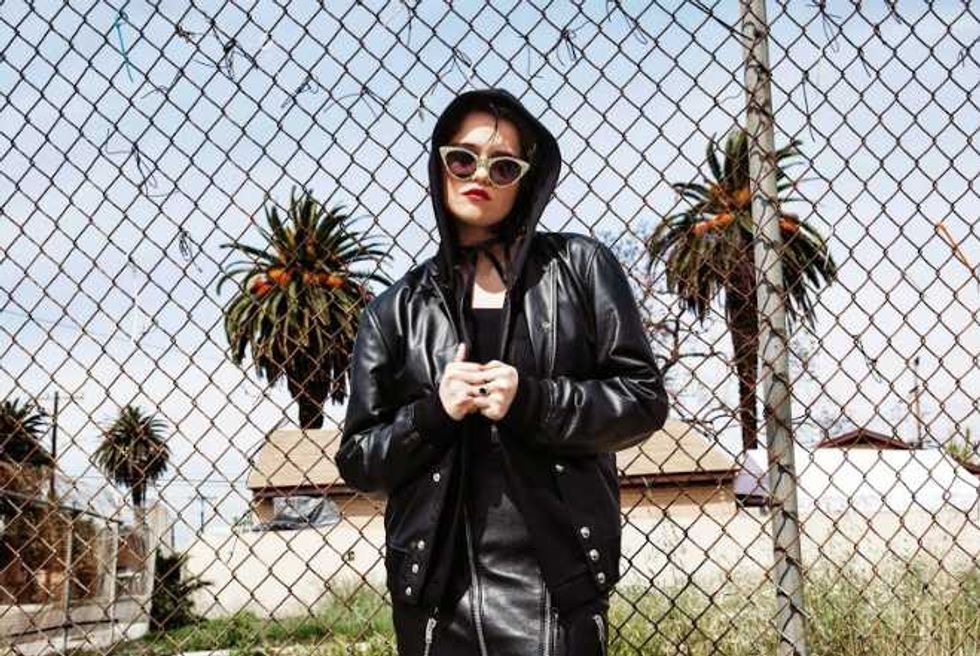 Sky Ferreira has sent "24 Hours" to Australian radio as a single, more or less confirming it as the next single from her debut album, Night Time, My Time.
Whether or not it's going to get a music video or a release outside of Australia still remains to be seen, but if there is another proper single released from the album --like "You're Not The One" or "I Blame Myself," with a video and promo and everything-- then it'll probably be "24 Hours."
Sky's currently down under to play the Aussie music festival, Splendour In The Grass, as well as a few solo sideshows. I'm not sure what she's up to after that, but hopefully it's either promoting "24 Hours" or recording another album.
[Via Aus Pop]