MUSIC
ALBUM | The folk-art creative readies his sophomore full-length record, out May 26.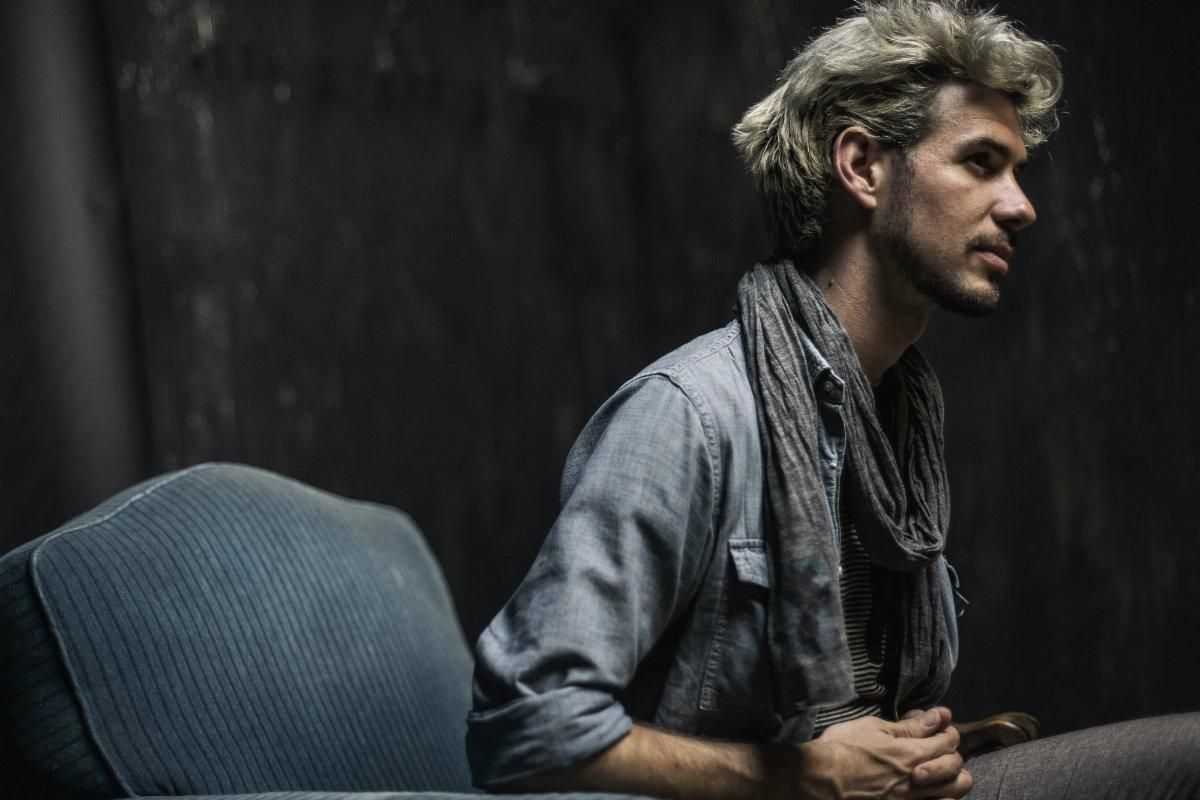 David Jackson
"I don't think I realized how far I had traveled in two years until I stopped to write it all down," says the singer-songwriter about the journey he takes on his new LP.
The vitality of Montana, often known as the Land of Shining Mountains, courses in Skye Steele's veins. Locked away in a cabin in the middle of blistering summer, the singer and songwriter found himself whittling away narratives of renewal and spirit, mimicking that of the landscape towering around him. Ultimately, the songs became the core of his second studio record, the upcoming All That Light, arriving everywhere May 26 (up for pre-order). "Yesterday, I saw a tree fall in the woods," he recounts on the titular track, premiering today. "I heard the crack and watched it crash. But, of course, this proves nothing." But it does prove his poetic curiosity, reflecting the sunlight and the shimmering hope of cool mountain streams and humanity's innocence. "Falling trees are Heisenbergian in this way. Also, everyone in the world is a walking light popsicle. I am still a walking light popsicle," he tells Popdust about the song's thread line, which then fueled the rest of the record.
"My last record [2015's 'Up from the Bitterroot'] deals with a lot of darkness and fear and is a very wintry album. This album came about by going back to the same location in Montana in July instead of January, and in very different frame of mind," he explains. "So, throughout the record, we have a lot of light, rebirth, fire, summer storms, and a very celebratory awareness of the oneness of creation. The sentiment and energy of ['All That Light'] seemed to sum it all up."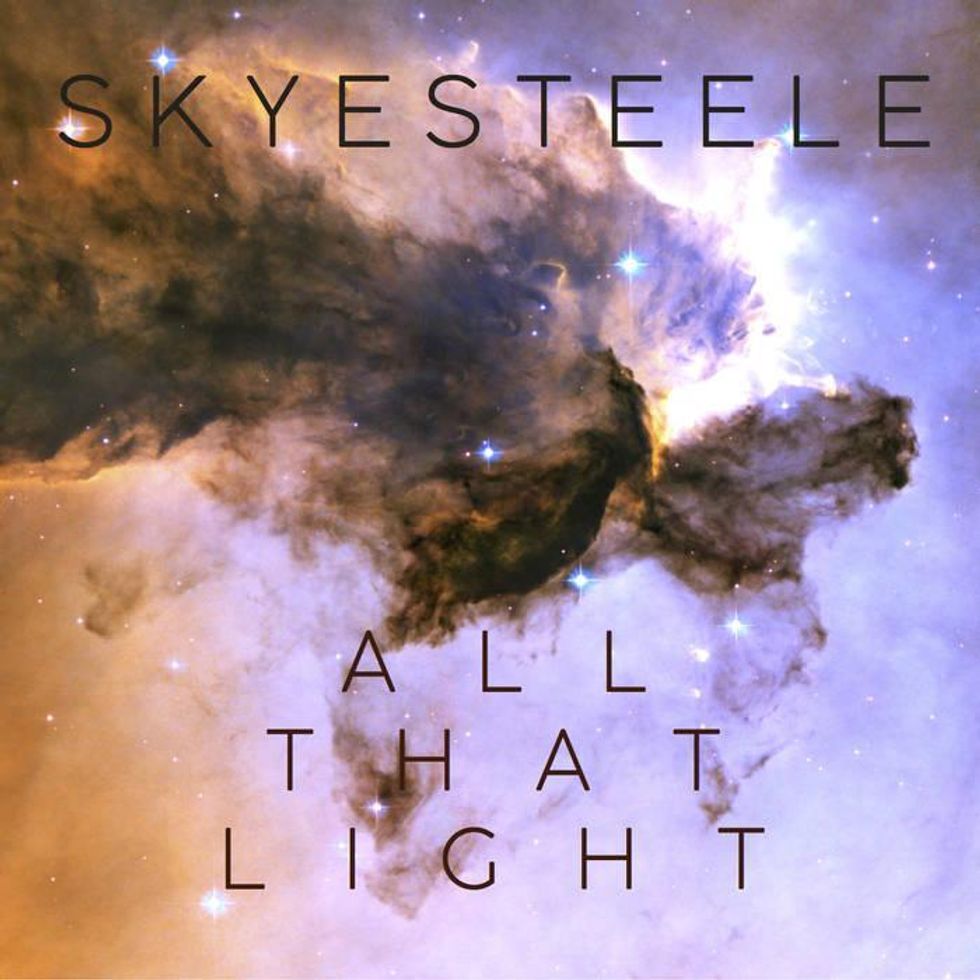 He later instructs in the song that shedding certain vices can lead to a better lifestyle. "I finally learned how to wake up in the morning. Secret...is go the fuck to sleep at night. A little less caffeine and a little less liquor: all that clean living. I feel great, but I guess I'm getting older." He shares his personal experience, citing the moment he kicked coffee for good: "Caffeine is a hell of a drug. I read that coffee might even be responsible for the European renaissance. I was on a tour by bicycle a couple winters ago and there was no coffee anywhere because we were traveling the hippy commune circuit. One day we were getting drenched by rain in the middle of a 40-mile ride with all our gear, and we stopped at this gas station. All I wanted in the world was a cup of coffee and one of the hippies suggested I have some Yerba Mate instead, and I almost cut him. That trip broke my caffeine addiction, but even still, sometimes you just need a cup of coffee."

He might not have achieved a complete sense of balance in all aspects of his life, but he does "practice moderation in moderation," he admits.
In its rawest demo form, with only an acoustic guitar, Steele brought the song to his producer Cassorla. "He put on his mad scientist hat, and we chopped and screwed it into its current form. That's how this entire record got made. He and I just spent day after day in his studio playing with Casio sounds, twisting up drum samples, and eating PB&J and picking avocados from the tree in his studio yard," he says.
During the two years the album was written, Steele's life was in a constant state of uncertainty. "I don't think I realized how far I had traveled in two years until I stopped to write it all down. From February 2015 to July 2016, I was in constant motion," he says. "I basically didn't have an address or own house keys that entire time. That's the timeframe covered by this record. So, a lot was happening at a very fast pace, and stopping long enough to write the songs helped pull it all into focus."
Listen to "All That Light" below:
Writing the record in a cabin in Montana, how did clearing your headspace and changing surroundings directly influence you?

The first time I did a writing sabbatical at my aunt and uncle's house about six years ago, I was out in the yard (which is the woods) one night trying to find cell signal to talk to my girlfriend, and a mountain lion showed up. I've learned to keep my agenda real clear when I go there. Tchaikowsky used to write every morning at the same time and he told people, "The Muses have learned to arrive on time for my appointments!" I like to invite them to meet me in Montana, and they have been kind enough to do so.
In an interview with Circles & Soundwaves, you briefly mentioned how the album feels like "a series of letters to different friends." Can you expound on that?
It's a funny thing when your personal business shows up in your work which you then go out and tell to crowds of strangers for a living. My friends and lovers have mostly been very patient with this aspect of knowing me, but they also generally prefer to keep their names out of the papers.
You've known and worked with Vanessa Carlton for years. She shows up in various background vocalist roles on this album. How has your creative relationship evolved?
Vanessa is a close friend, and we've seen each other go through a lot of ups and downs in the years. When we first met, we were both approaching music from a very clean, acoustic perspective. Over the years, we've both expanded our sonic galaxies into more modern electric territory. But really, it's about the trust you build over collaborating with someone for that long. We've been playing music together for a decade, so we can really operate as a unit onstage.
What strikes you the most about her?

When you have a hit at the beginning like she did, the music world doesn't really incentivize you to pursue your own creative evolution, but she has and continues to do so. She's a true artist. That's why we've worked together so long.
How did you challenge yourself even more on the new album?

I felt like I needed to grow as a songwriter, so I wanted to push myself to write way more material than we'd be able to use. I actually showed up in LA with about 30 finished demos, and the first thing Cassorla and I did was sift through them and pick our favorites. Working one on one instead of with a band was a new challenge, too. On my last record, I relied so much on the instincts of the musicians in the band to create the music that ended up on the record. It was a very improvisational process, and that's more how I'm used to working. This time, it was just me and Cassorla taking full responsibility for the placement of every note and the tone of every sound. It was a much more thorough and rigorous way of composing and maddening, at times. Every note on this record was considered and given a "yes" by the two of us, that's no exaggeration. But I think we were able to go some really unique places because of it.
What things inspired you during this process?

Being in the woods during the initial writing process was totally invaluable, and I guess that comes out in the lyrics. The whole record is a little obsessed with the natural world and our relationship to it. Then, when I was in LA for the recording process, I ended up renting a room from an old friend who was out on tour, and his roommate Morgxn was also in the studio working on an album the whole time. So, we had this really fun band-camp vibe at the house where he and I would both come home from the studio at night and talk about what had happened and play each other the day's work. We developed a lovely kinship over the course of the month and we both made records we're proud of. Morgxn's in the middle of releasing his stuff now, too, and it's beautiful, and he's doing great so that's been really fun to see.
Another standout track is "Red Cloud." How did that song come about?

That's the last song that I wrote for the album, and it really looks back on the whole journey that the record describes and acknowledges this idea that I don't have control over when I find anything--truth, love, direction, whatever I'm seeking. I just have control over how I conduct the search and how profoundly I surrender to it.
In terms of touring, what's it like bringing these to life?

It has been great so far. I'm doing the solo thing with looping that I've been doing for a while now, but in addition to violin, I'm playing some keys. I switched from playing acoustic to electric guitar onstage. So, I've been able to capture a lot of the sonic variety that's on the record, and I think people are connecting to the new material in a great way. This week I'm going back out for a few dates with some writer friends of mine, The Minimalists. They are the champions of clean living, and I'm looking forward to reconnecting with them.
Check out his upcoming tour dates:
May 17 - Grand Rapids, MI - 20 Monroe Live (with The Minimalists)
May 18 - Chicago, IL - Thalia Hall (with The Minimalists)
May 19 - Madison, WI - Barrymore Theatre (with The Minimalists)
May 21 - Minneapolis, MN - Cedar Cultural Center (with The Minimalists)
May 27 - Brooklyn, NY - Come On Everybody
May 28 - Baltimore, MD - The Holy Underground
June 1 - Atlanta, GA - The Casa Nova
---
READ MORE ABOUT MUSIC...
Review | Steve Moakler rocks and rolls at Gramercy Theatre
Hear LANY's brash new song "The Breakup"
Review | JUSTIN TOWNES EARLE graces New York City's Webster Hall
---