The road to Sleater-Kinney's third album wasn't smooth.
Three weeks before the St. Vincent-produced album's release, drummer Janet Weiss dropped out, making the title The Center Won't Hold seem eerily prescient.
Then again, it's not like the world they're writing about is all smooth sailing, either. The album's title pulled from the W. B. Yeats poem "The Second Coming," is an apt description of the state of America, and perhaps the world, in a time when cultural frameworks are shifting and changing as rapidly as weather patterns under climate change.
Sleater-Kinney has always amplified the internal feelings of wallflowers watching the world change, fall apart, and rise up. "Often, we've used this band as a way of grappling with the messier aspects of life—both personal and political," said Carrie Brownstein in an interview with GQ. Much of the album embraces this ethos, leaning into its ugliness and disorienting contrasts.
In many ways, The Center Won't Hold is an imperfect album, one that embodies the chaos it's trying to describe. Its songs vary wildly in style and quality, and many critics have written that it can feel like it's trying too hard, too loaded with references to modern times to feel sincere.
It can also sound a lot like St. Vincent, which both helps and hurts. From the grainy, overdriven production on Brownstein and Corin Tucker's vocals and the guitar lines on "Can I Go On," to the trippy electronic beats on songs like "RUIN," parts of the album sound like they might've been borrowed directly from St. Vincent's catalog of signature sounds.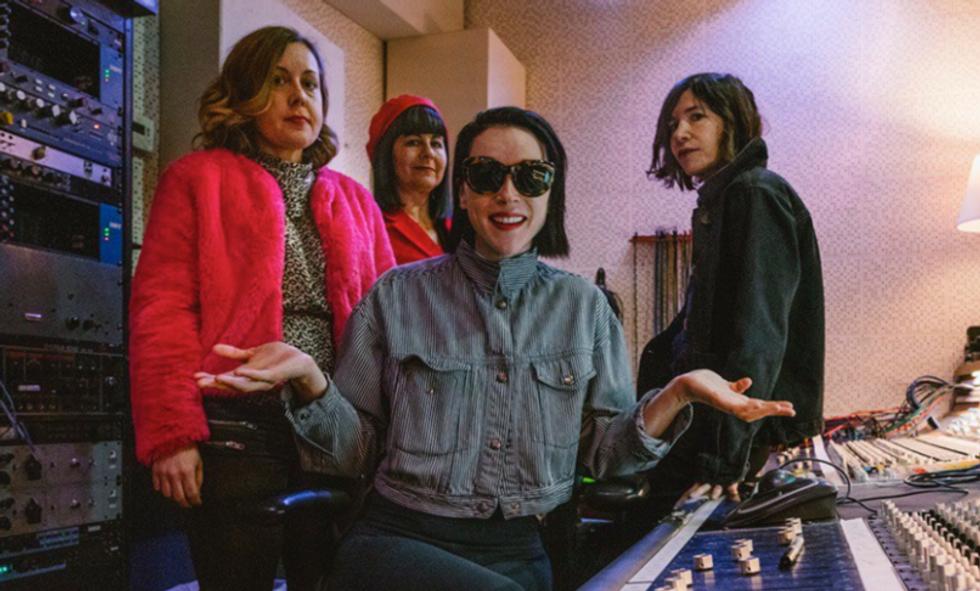 Image via consequenceofsound.net
Mostly, though, the album is a triumph, despite or because of its rough edges, which—for better or worse—mirror our current moment in time. Sleater-Kinney has always been a voice of radical leftist and feminist sentiments, and this album is no different, though it feels less raw than some of their previous work, like it's trying to piece together a resistance without the direct, urgent rage and vision with which they made their name. If this album's a mirror, it's a broken one.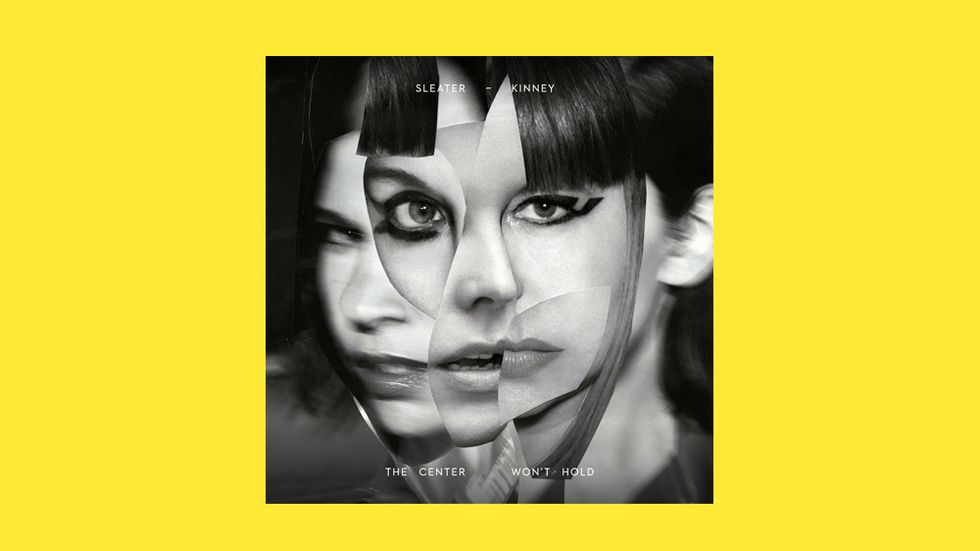 Image via Variety
In short, The Center Won't Hold is a case study in the art of trying to write protest music in the age of Trump. Some of it feels insincere, leading to the kind of hysteria that underlies songs like "Bad Dance"—a song that's lyrically profound, with stand-out lines such as, "And if we're all going down in flames, let's scream the scream we've been rehearsing our whole lives", but with a punchy beat that keeps it from hitting as hard as it could've.

Much of the album doesn't shy away from darkness; the song "Can I Go On," with lines like "Everyone I know is tired," could be a rallying cry for 2019. Tracks like "The Future Is Here" and "Broken" dig more directly into references to technology and the strange experience that is watching the world burn on your screen while completely alone, but knowing that everyone else is watching through their devices, too. In some ways, the fact that Tucker and Brownstein wrote these songs on opposite sides of the country and sent them to each other—instead of coming up with them in the same room, as they used to—reflects the digitized detachment that the two are describing. It also makes the album feel more isolated and lost than cohesive, but that feels more true to the times.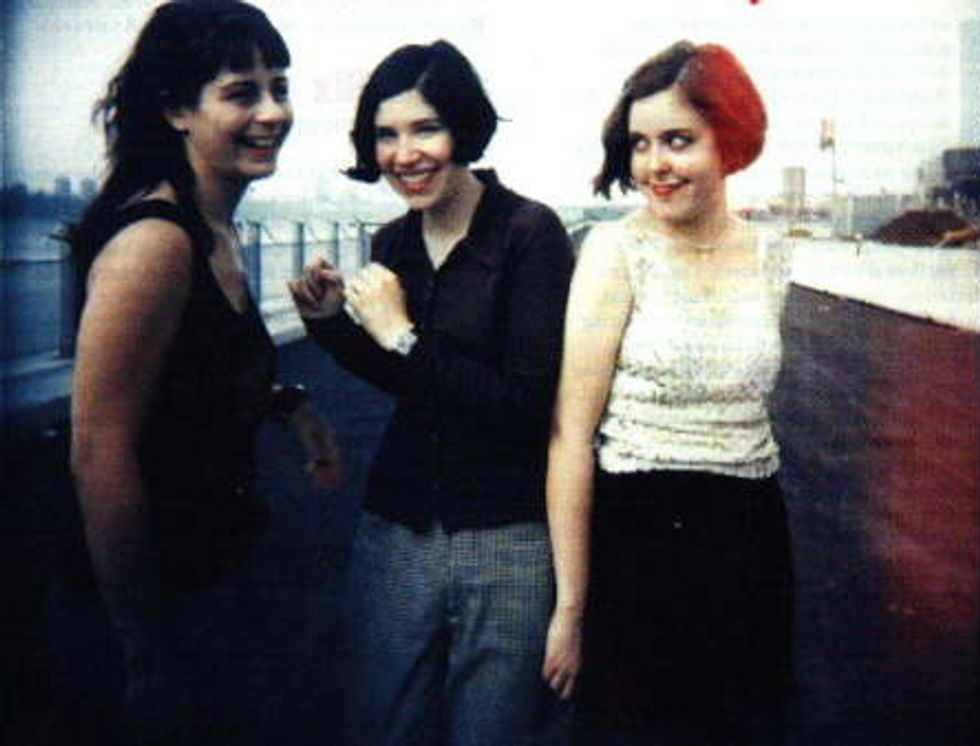 Image via austintownhall.com
The Center Won't Hold is a strong contribution from one of the strongest voices in protest music, but even Sleater-Kinney are having difficulty finding their footing amidst the shifting currents of today's reality. It's hard to write genuine music about today's political realities, and if it's happening anywhere, it's happening in rap. Sleater-Kinney isn't the leading voice of political resistance anymore, nor should they be.

If they're the leading voices of anything, it might be discomfort. Lyrics like "dip your toes into the chaos / it will feel just like a cure" could be the band's mantra.
Still, one of the album's strongest tracks is "The Dog/ The Body," an anthemic tribute to going out and feeling bad and being alone. Yet it's also wonderfully cathartic, and when the guitar solo kicks in—or whenever the broken pieces align for brief moments throughout the album—it almost sounds like hope.
Interestingly, the song is one of the few that doesn't contain any references to current events, revealing how incompatible modern events and art can be. While "Broken" is almost heartbreaking enough to be an exception, it's also defeatist. For the most part, we'll have to make peace with empowering political art that's also a bit ugly and contrived, given the ugly and contrived state of modern politics and the world at large.