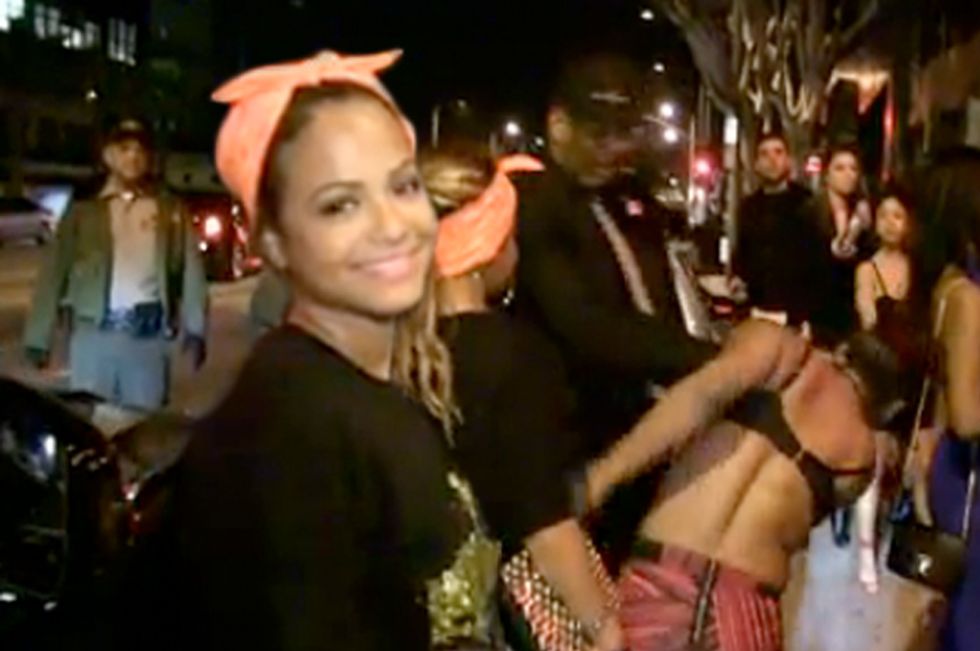 Warning peeps… do NOT get too close to Christina Milian!
One woman learned that lesson the hard way after being on the receiving end of a smack around the face from the singer's big and burly bodyguard—Popdust has the video.
According to TMZ, it all went down Sunday night as Milian was leaving Hollywood hotspot Hooray Henrys.
As the 32-year-old walked to her car, the woman, clad in only a bra top and shorts, suddenly appeared from nowhere and got way too close for Milian's bodyguard's liking—prompting him to swat her away with an open palm to the side of her face.
To say the woman was pissed at what went down would be a slight understatement...